Accused Former Priest Let Go from Mechanicsburg Schools Following Grand Jury Report
By Zack Hoopes
The Sentinel
October 4, 2018

https://cumberlink.com/news/local/communities/mechanicsburg/accused-former-priest-let-go-from-mechanicsburg-schools-following-grand/article_1d0b717e-02e5-5260-abb8-88182b1b2855.html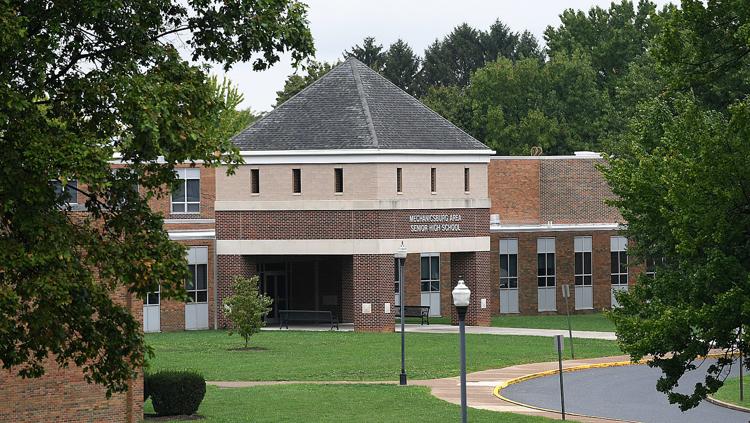 Mechanicsburg Area Senior High School.



A former Catholic priest accused of sexual misconduct in a Pennsylvania grand jury report this summer was quietly let go from a position with Mechanicsburg Area School District's marching band program immediately after the report's release on Aug. 14.

Accused former priest Don Cramer took leave from the church in 2012 following an investigation into child pornography and possible child sex tourism, according to the grand jury investigation.

Since then, Cramer appears to have been working as a musical instructor at several venues across the region, including the Mechanicsburg Area School District band program.

"The administration learned of the concern for the first time when the grand jury report was released and immediately placed Mr. Cramer on leave pending further review," Mechanicsburg Assistant Superintendent Alan Vandrew said in an email.

"Mr. Cramer passed all required background checks when he was hired at Mechanicsburg. Mr. Cramer is no longer working with our marching band," Vandrew said.

Vandrew declined to elaborate how long Cramer had been involved with Mechanicsburg's band program, the terms of his employment, or the nature of his background check, citing personnel matters.

Cadets2

Two weeks after the release of the grand jury report, Allentown news outlets WFMZ and the Morning Call reported that Cramer had been fired from an instructor position with Cadets2, a marching band and drum-line program run by Youth Education in the Arts, an Allentown-based foundation.

Soon thereafter, online postings regarding Cramer began to surface from former students and instructors of several marching band programs throughout central Pennsylvania. A PennLive posting from July 2014 reports that Cramer had been hired by the Susquehanna Chorale, although the organization's website no long lists him among its leadership.

The Sentinel was unable to find contact information for Cramer.

An instructor such as Cramer would be required to have an FBI background check, a Pennsylvania State Police clearance, and a state child abuse history check, according to information provided by the Pennsylvania Department of Human Services.

But the allegations against Cramer may not have shown up on a background check, given the unusual nature of his case.

Cramer was never accused of physical assault or molestation. Rather, according to the grand jury findings, Cramer was investigated by the U.S. Department of Homeland Security and the Postal Inspection Service for communicating online with another person who had been charged with child pornography offenses. In the correspondence, Cramer expressed an interest in going to Mexico to "rent" boys, according to the investigation, but was never arrested.

Diocese of Harrisburg

The grand jury report indicates that the Diocese of Harrisburg was also privy to a separate forensic examination of one of Cramer's electronic devices, done by a private company in Harrisburg, which stated that Cramer was "definitely" looking for underage boys and then "shifted to hardcore sites."

Cramer worked at various parishes, including Good Shepherd in Camp Hill from 2001 to 2004. His longest employment was at Christ the King Mission and Bloomsburg University, in Columbia County, from 2006 to 2010. He took leave from the church in 2012 and was dispensed from the priesthood, at his own request, in 2014.

Cramer's case is also unusual in that he is one of only a handful of priests — out of over 300 named in the two-year grand jury investigation — who are still alive and within their working years. The grand jury report gives his year of birth as 1970, making him relatively young compared to most of the accused, many of whom are long dead.