How to Report Sexual Abuse by a Priest in Florida, Even If It Happened Decades Ago
By Monique O. Madan
Bradenton Herald
October 4, 2018

https://www.bradenton.com/news/local/crime/article219507330.html

The Florida Attorney General's office launched a website Thursday where people can report allegations of past child sex abuse by Catholic priests.

The tip site — which is part of Attorney General Pam Bondi's ongoing investigation into all seven Catholic dioceses in the state — provides users with an electronic form they can fill out and submit confidentially.

"Any priest that would exploit a position of power and trust to abuse a child is a disgrace to the church and a threat to society," Bondi said in a statement. "I am calling on victims and anyone with information about potential abuse to please report it to my office. Victim information will be kept confidential in accordance with state law."

The Florida Department of Law Enforcement will be working with prosecutors and attorneys statewide to "independently review records of the Catholic Church," said FDLE Commissioner Rick Swearingen.

Following Bondi's announcement, the Archdiocese of Miami released a statement saying it "welcomes these efforts."

"As this effort moves forward, it is expected representatives of the attorney general's staff will request, by subpoena, to examine diocesan files," said spokeswoman Mary Ross Agosta. "Too often the media are reporting such horrendous details of abuse occurring in schools, nursing homes, neighborhoods, children's after school programs and sports, even in families. Today, with the State Attorney's announcement of the scope of this investigation, is a recognition of this widespread societal problem."

Officials say the website is only for reporting allegations of past abuse by Catholic priests in Florida. Anyone reporting ongoing abuse should call 911 or the Florida Department of Children and Families Abuse Hotline at 1(800) 96-ABUSE.

If filling out the form, a full name, address, and email address are required.

Bondi's investigation started in August following the Pennsylvania Grand Jury Report detailing decades of child sex abuse by Catholic priests in Pennsylvania. The grand jury identified 301 Catholic priests who abused children, detailed accounts of more than 1,000 child victims in Pennsylvania and claimed senior church officials, bishops and monsignors helped cover up priest abuse.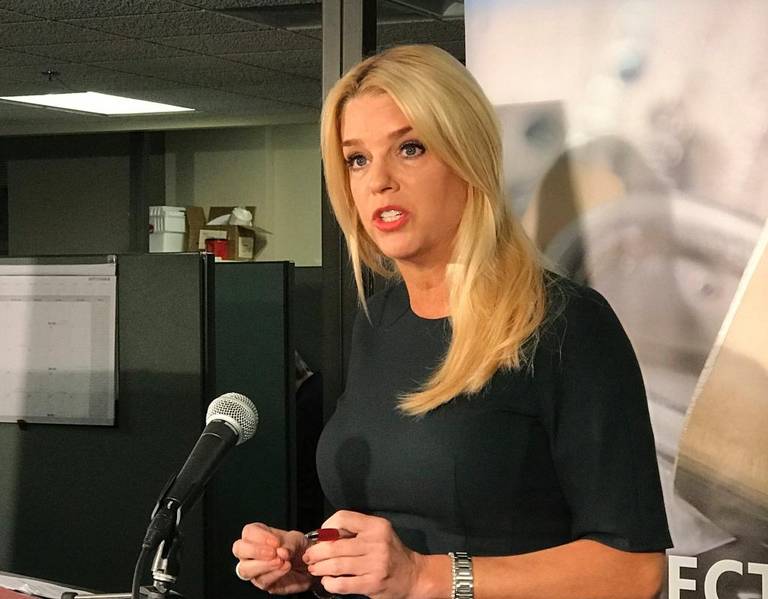 Florida Attorney General Pam Bondi in Tallahassee in September 2017. Joe Reedy AP