Vatican fires back at claims of Pope Francis covering up sex abuse
By Greg Norman
Fox News
October 7, 2018

https://www.foxnews.com/world/vatican-fires-back-at-claims-of-pope-francis-covering-up-sex-abuse-calling-them-a-political-set-up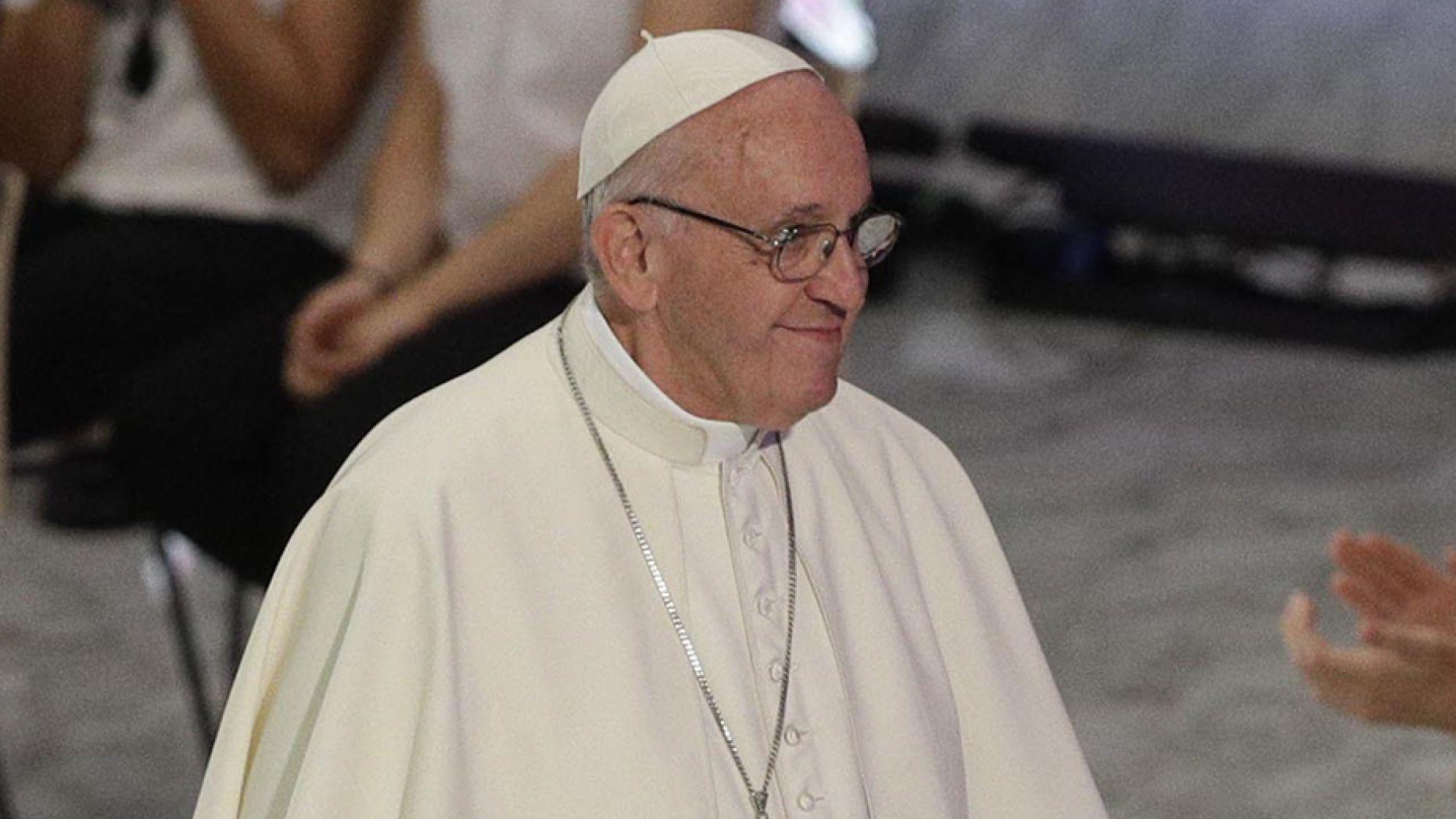 Pope Francis leaves at the end of his meeting with youths attending the Synod, at the Vatican, on Saturday.


[with video]



A Vatican official close to Pope Francis is blasting allegations that the leader of the Catholic Church helped cover up the sexual misconduct of an American cardinal, writing in a letter published Sunday that the claims are a "political set-up without a real foundation."

The fiery rebuke from Cardinal Marc Ouellet comes six weeks after Archbishop Carlo Maria Vigano named more than two dozen current and former Vatican officials and accused them of knowing about – and helping hide – the alleged misdeeds of ex-Cardinal Theodore McCarrick.

"In response to your unjust and unjustified attack, dear Viganò, I conclude therefore that the accusation is a political set-up without a real foundation that can incriminate the Pope, and I reiterate that it deeply hurts the communion of the Church," Ouellet said Sunday.

He also called Vigano's claims "blasphemous" and urged the retired Vatican ambassador to the U.S. to "come out of your hiding place, repent of your revolt and return to better feelings towards the Holy Father, instead of exacerbating hostility against him."

Ouellet's letter was issued a day after Francis authorized a "thorough study" of all Vatican archives into how McCarrick – the 88-year-old former archbishop of Washington, D.C. -- rose through the ranks of the Catholic Church despite allegations he sexually preyed on seminarians and young priests.

Vigano, in an Aug. 26 letter, accused Francis of rehabilitating McCarrick from canonical sanctions imposed on him by Pope Benedict XVI in 2009 or 2010.

Francis removed McCarrick as a cardinal in July after a U.S. church investigation determined an allegation he fondled a teenage altar boy in the 1970s was credible, according to the Associated Press. After news broke of the investigation, several former seminarians and priests came forward to report that they, too, had been abused or harassed by McCarrick as adults.

But Ouellet, the head of the Vatican's bishop's office, said on Sunday that a review of his files showed there were no documents about any sanctions ever imposed on McCarrick by former popes and that it was "false" to suggest Francis had annulled any such measures.

However, Ouellet did acknowledge though that McCarrick had been "strongly exhorted" not to travel or appear in public, and to live a discreet life of prayer given rumors against him.

"The written instructions given to you by the Congregation for Bishops at the beginning of your mission in 2001 did not say anything about McCarrick, except for what I mentioned to you verbally about his situation as Bishop emeritus and certain conditions and restrictions that he had to follow on account of some rumors about his past conduct," Ouellet wrote in the letter, addressed to Vigano but identified as an open letter to the faithful.

Ouellet's letter marked the Vatican's first direct response to Vigano's original 11-page document, which levied the accusations.

Since that document was published in late August, Vigano has hit out against the Vatican for not responding soon enough, saying in late September that "the pope's unwillingness to respond to my charges and his deafness to the appeals by the faithful for accountability are hardly consistent with his calls for transparency and bridge building."

Ouellet said Sunday that he understood that Vigano might be bitter at the way his own career ended, a reference to Vigano's disappointment — expressed in leaked letters in 2012 — that he was never made a cardinal as he claimed he had been promised. But Ouellet said he couldn't believe Vigano had arrived at such a "monstrous" conclusion, given that Francis had nothing to do with McCarrick's career rise.

"You cannot end your priestly life in an open and scandalous rebellion that inflicts a painful wound" on the church and divides its people, he ended his letter.

Francis has not spoken out about the claims but has acknowledged in recent weeks that the sexual abuse scandals facing the Catholic Church are driving some people away.