Former Kerygma director banned from priestly duties
By Matthew Xuereb
Times of Malta
October 07, 2018

https://www.timesofmalta.com/articles/view/20181007/local/fr-charles-fenech-banned-from-priestly-duties.690909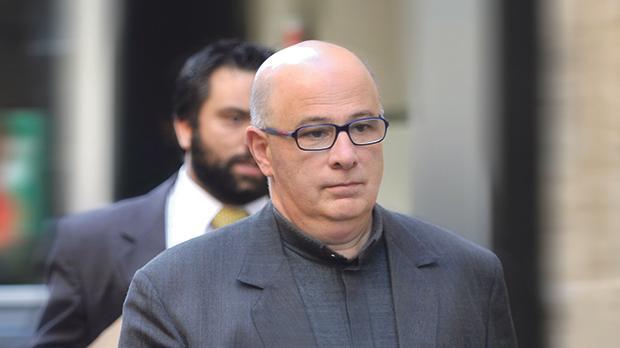 Fr Charles Fenech
Curia steps in after court clears Fr Charles Fenech of sexual abuse charges
Fr Charles Fenech, the former Kerygma Movement director once accused of sexual abuse, has been prohibited from carrying out the functions of his ministry anywhere in Malta and Gozo.
Three years ago, Fr Fenech was found guilty of sexually abusing a vulnerable woman who had turned to him for help and spiritual direction. However, an appeals court last month cleared him of this charge. The judge said the woman's vulnerability had not been sufficiently proven in court and that the sexual relations between the two had been consensual.
Over the last few days, a rumour has been circulating that Fr Fenech – who had been prevented from carrying out his duties pending the conclusion of the case – was to be reinstated.
However, Archbishop Charles Scicluna and Gozo Bishop Mario Grech have decided to prohibit him from publicly exercising his priestly ministry in the Archdiocese of Malta and Diocese of Gozo, the Curia told The Sunday Times of Malta.
This is one step short of defrocking and is the most that can be done since Fr Fenech is a Dominican friar and therefore does not fall under the direct authority of the diocesan bishop.
"Further canonical sanctions are the responsibility of the Order of Preachers," a spokesman for the Curia said when asked what action would be taken against Fr Fenech.
His direct superior is the Provincial of the Dominican Order and any proceedings to defrock him must be initiated within the Order, with the final decision needing to be taken by the relevant congregation in Rome. The order's Master General, Bruno Cadoré, did not reply to questions sent to him last week.
The Sunday Times of Malta broke the news about Fr Fenech's sexual abuse case in 2014 when it emerged that he had been summoned to appear in court but had managed to escape justice for 17 months because on three occasions, he submitted medical certificates saying he was unable to attend court sittings.
When the matter finally became public and he was eventually charged, Fr Fenech was prevented from exercising his priestly duties and removed from the posts he occupied.
Action was taken against him after the victim went to the police in 2011 claiming that he had taken advantage of the woman's vulnerability and forced her to perform oral sex on him.
At the time, she was going through separation proceedings, suffering from depression and receiving treatment at Mount Carmel Hospital after having attempted suicide a number of times.
The first court found Fr Fenech guilty and sentenced him to three months in prison, suspended for a year, but the appeals court overturned the ruling, although it sentenced him to a week in prison suspended for six months, for having sex in a public place.
Contact: matthew.xuereb@timesofmalta.com