Camarillo man says lawsuit against Catholic bishops is to learn why he was scarred at 10
By Tom Kisken
Ventura County Star
October 08, 2018

https://www.vcstar.com/story/news/local/2018/10/08/california-man-tom-emens-suing-catholic-bishops-alleged-abuse/1513178002/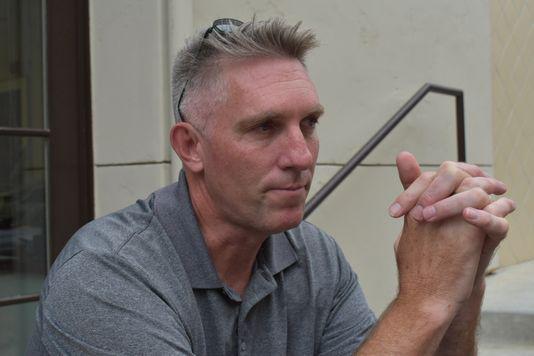 Tom Emens of Camarillo says he was sexually abused by a Catholic priest at the age of 10. He filed a lawsuit that demanded the release of church records.
Photo by Tom Kisken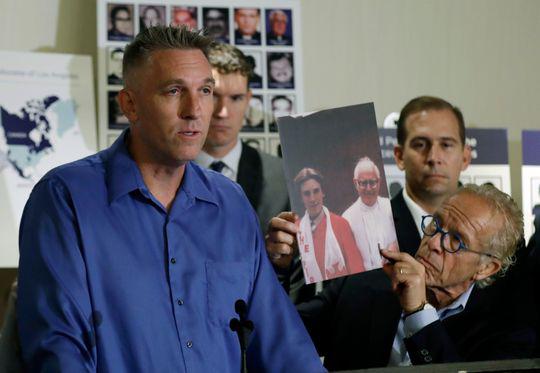 Tom Emens, left, who says he was sexually abused by a priest, speaks on his experience next to attorney Jeff Anderson on Oct. 2, 2018, in Los Angeles. Anderson is holding a photograph of Emens as a boy next to the priest who he says abused him, Monsignor Thomas Joseph Mohan.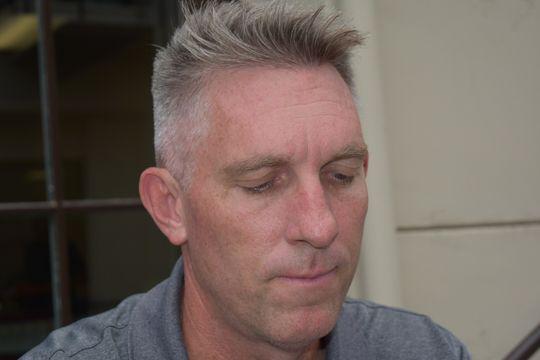 Tom Emens of Camarillo is suing California's Catholic bishops and others in an attempt to learn more about the priest he says abused him when he was 10.
Photo by Tom Kisken


[with video]



Tom Emens was a Catholic grade-schooler when the priest first dropped in at his parents' home.

The new retiree with the charming smile and a love for Louis L'Amour novels served as a priest in the Chicago area for nearly 40 years. He came to Anaheim to retire and move in with his sister, sleeping in what Emens thinks may have been a converted garage and still serving Mass at St. Anthony Claret Catholic Church.

He came to the door to introduce himself as he did with many neighbors. It was his title that resonated for Emens' parents, longtime parishioners at St. Anthony Claret.

He wasn't just a priest. He was a monsignor.

"He was kind of a celebrity," said Emens, now 50 and a multimedia coordinator at CSU Channel Islands in Camarillo. "He saw us a lot."

He came to family birthdays and confirmations. Often, he showed up at the house unannounced.

Emens, the second youngest of seven children, remembers being invited by the monsignor for swims in a neighbor's pool, reading sessions and lessons in faith.

At the time, to a 10-year-old, it seemed normal. Forty years later, Emens sat in a courtyard outside CSU Channel Islands, explaining the lawsuit that pushed him into a national spotlight and is aimed at helping figure out why and how it all happened.

In litigation announced last week at a Los Angeles press conference, Emens alleges the monsignor — Thomas J. Mohan — molested him for more than a year, often in Mohan's room and at least once during a swim in the kidney-shaped pool. Officials from the Archdiocese of Los Angeles said the accusation against Mohan was the first received by them, noting the Archdiocese of Chicago was told of a second misconduct complaint in California.

Mohan died in 2002 after returning to Illinois late in his life. He was 92.

Because the statute of limitations expired decades ago, the lawsuit takes a different tact than most clergy abuse litigation. It contends molestation by priests and an alleged coverup by California Catholic bishops and dioceses across the state has created jeopardy for children.

The danger warrants demanding church leaders release all and any records regarding priests accused of abuse, the lawsuit argues.

The documents, Emens believes, will provide answers that phone calls, interviews with Chicago church officials and emails haven't produced.

"What do I want? The truth, the truth of who he was," Emens said, hands clasped, angular frame splayed across a metal patio chair.

"My first sexual experience was with my family priest," he said. "That will never go away. ... I lost that part of my life."

Two days after Emens lawsuit was filed, clergy abuse survivor and victim advocate Manny Vega of Oxnard filed a similar action against the Holy See, demanding the release of allegedly secret records held at dioceses across the world and even in the Vatican. Emens and Vega are represented by a team of attorneys led by Jeff Anderson of St. Paul, Minn.

Adopting 'zero tolerance'

The lawsuits come in a time of tumult for the Catholic church. A Pennsylvania grand jury report contended the church covered up abuse by more than 300 priests in the state. Pope Francis has been accused of being part of a coverup involving accusations of abuse involving Cardinal Theodore McCarrick.

Emens' lawsuit was accompanied by a report from Anderson's team that includes a list of 307 current and former clerics in the Archdiocese of Los Angeles accused of abuse. And while Anderson said the report includes some 35 names not included in the archdiocese's public list of offenders, church officials say the report and the lawsuit's complaint are driven by information they made public years ago.

"The Archdiocese has acknowledged and taken responsibility for failures and mistakes in the way abuse cases were handled in the past and instituted a strict 'zero tolerance' policy," officials said in a statement. They also cited background checks, training in Catholic schools and the 2007 settlement in which more than 500 clergy abuse victims were paid $660 million.

Diocese across the state have taken similar steps to make sure children are safe, said Steve Pehanich, spokesman for the California Catholic Conference, a target of Emens' lawsuit.

"The twelve dioceses will never waver in their commitment to protect young people," he said in a statement.

Triggered by a kiss

Emens said he stopped accepting Mohan's invitations when he was maybe 12 and feared the priest was preparing him for an increase in their activity, from oral sex to anal intercourse. He refused to see Mohan when the priest showed up at the house. He decided not to become an altar boy.

He left the Catholic church when he was 18 but largely blocked out the memories of what happened. He said images started to trickle back in his 20s, triggered by a kiss with a woman.

"I"m almost certain it was always there but I never confronted it," he said. "Gradually, things revealed themselves."

Emens, who is married and has two daughters, didn't sue when the statue of limitations for clergy lawsuits was lifted for a year in California in 2003. He was still in the early stages of a realization process that wasn't completed until 2016.

That's when he started contacting dioceses in a search for answers he still hasn't found.

St. Anthony Claret in Anaheim was part of the Archdiocese of Los Angeles when Mohan retired to Anaheim in 1973. The parish became part of the Diocese of Orange when it was started in 1976. Los Angeles Archdiocese officials confirmed Mohan performed sacraments at the Anaheim church.

Archdiocese officials said they received no allegations of sexual abuse against Mohan until Emens contacted them in 2017. Emens said he was told the Archdiocese of Chicago would take the lead on his complaint.

In a face-to-face interview in California with an abuse specialist from the Chicago archdiocese, Emens told of the alleged abuse in graphic details.

'Nothing to disclose'

Anne Maselli, a spokeswoman for the Archdiocese of Chicago, declined comment on Emens' lawsuit, which names the archdiocese as a defendant. She said Emens made accusations to the archdiocese against Mohan for alleged abuse that took place after his retirement.

"The Archdiocese of Chicago had no allegations against Father Mohan when he served in Illinois so we had nothing to disclose or take action on," she said in an email.

Emens said he also contacted the Diocese of Orange but learned little. Hank Evers, a spokesman for the diocese, said in email Mohan was never assigned to a parish though Los Angeles officials say their records show he continued to assist in Orange County after the diocese was formed in 1976.

"The Diocese of Orange has no record of credible allegations made against Monsignor Mohan," said Evers in a written statement, later offering a clarification. "Accusations made by Tom Emens have been investigated but at this time the Diocese of Orange has not arrived at a conclusion as to their credibility."

Itzel Magana of the Archdiocese of Los Angeles said in an email Friday that another complaint had been made involving Mohan after he retired.

"We are aware that the Archdiocese of Chicago has been advised of another individual who has asserted misconduct in California in a similar time period as Mr. Emens, but no lawsuit has been filed," she said.

Emens, who has written online about his allegations, said another man responded to the postings and told him he was abused by Mohan as an altar boy in Anaheim. The man wants to remain anonymous, Emens said and wants nothing to do with the publicity that has come with the high-profile lawsuits filed last week.

The only shot

Emens decided to file the action when Gov. Jerry Brown vetoed a bill on the last day of September that would have extended the statute of limitations. Emens thinks the veto ended his chance to file a more traditional clergy abuse lawsuit.

Instead, his suit is aimed at compelling Los Angeles, Chicago, Orange and dioceses across the state to release all names and records of accused offenders.

He calls it a long shot. He also calls it his only shot.

"They're not interested in telling me," he said of diocese officials. "They're not going to be interested in telling me unless they're obligated by a court order."

The lawsuit and the attention that comes with it also means Emens' story is out there. He said the visibility could help other people deal with their own memories.

"I think it's validating to see that other victims are out there," he said. "I guess the majority of them will go to the grave with whatever happened to them."