Catholic priest in Calgary accused of sexual misconduct
CBC News
October 10, 2018

https://www.cbc.ca/news/canada/calgary/catholic-priest-calgary-sexual-abuse-1.4857215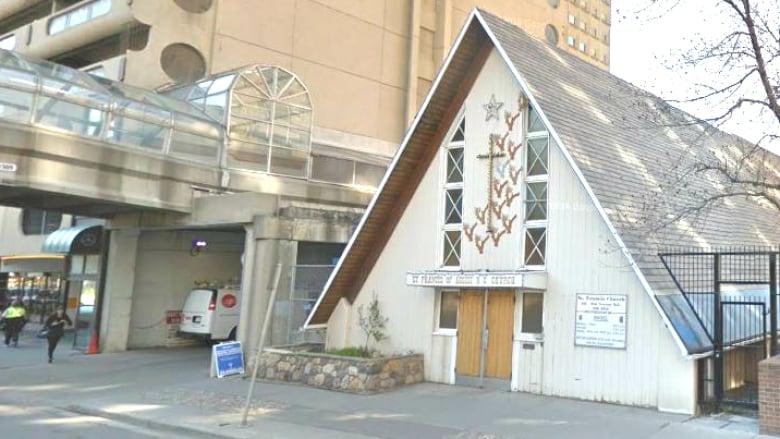 Peter Hung Cong Tran served as the pastor at the St. Francis of Assisi Chuch in downtown Calgary from 2016 until his recent dismissal on allegations of sexual misconduct.
Fr. Peter Hung Cong Tran has been removed from duties at St. Francis of Assisi Church in the city's downtown
A Catholic priest in Calgary has been accused of sexual misconduct stemming from his time in Vancouver.
Father Peter Hung Cong Tran served as pastor of St. Francis of Assisi church in downtown Calgary from 2016 until his recent dismissal. He was previously stationed as an associate pastor of the St. Vincent Liem Parish in Calgary from 2003 to 2007 and in the Ascension Parish in Calgary from 1996 to 1998.
Tran also served as pastor of Edmonton's Queen of Martyrs Parish from 2007 to 2016 and associate pastor at St. Joseph's Parish in Vancouver from 1998 to 2003.
Details on the allegations are not known at this time, but the Calgary diocese says there are allegations of misconduct toward a minor and an adult.
"This has come to us from Vancouver, where the alleged abuse took place; however, the priest was working in Calgary," said Father Tim Boyle, the delegate to Calgary's Bishop William McGrattan.
"He has been suspended from his work and that investigation is ongoing."
McGrattan said parishes where Tran worked were informed of the allegations this past weekend.
"We were trying to be forthright and transparent to say these allegations were substantial and credible, but there's still an investigation going on and we need to respect the victims who come forward, but also the due process is there so we don't judge someone prematurely to be guilty," he said.
Sexual abuse scandal
The revelation came as the Calgary diocese announced its commitment to a recent Canadian Bishops report on abuse in the midst of a global sexual abuse scandal that has shaken the Catholic Church.
"I want to state categorically that I am committed to making sure that every child and every vulnerable adult is safe in our diocese," said McGrattan.
The bishop said the alleged victim has not contacted police, and neither the Calgary police nor the Vancouver police said they were investigating at this time.
Boyle said there has been one conviction of a priest in Calgary and that the diocese is dealing with three historic cases, all involving priests who have since died.
He said the church is eager to talk to anyone with information about inappropriate conduct on the part of Tran.
"Recently, we did extend an invitation to the parishes where he was serving to ask for anyone who had any encounters with him that were inappropriate or boundary violations, anything like that, to come forward," he said.
"Should anyone come forward, we have a very robust procedure of investigation and reporting."
Anyone with information regarding sexual misconduct on the part of Tran is urged to contact either the police, the chair of the sexual abuse and misconduct committee in Calgary at 1-833-547-8360, or Boyle at 403-330-5923.