Halifax Archbishop Seeks 'year of Atonement' in Bid for Unity Amid Scandal
Canadian Press
October 11, 2018

https://www.thestar.com/halifax/2018/10/11/halifax-archbishop-seeks-year-of-atonement-in-bid-for-unity-amid-scandal.html

Halifax's outspoken Roman Catholic archbishop is calling for a "Year of Atonement," in a bid to unify a church divided over its response to a long-running series of sexual abuse scandals.

In a letter on the diocese website, Archbishop Anthony Mancini says the church "is breaking up into camps of ideologically driven groups, each trying to bring about some change in the church."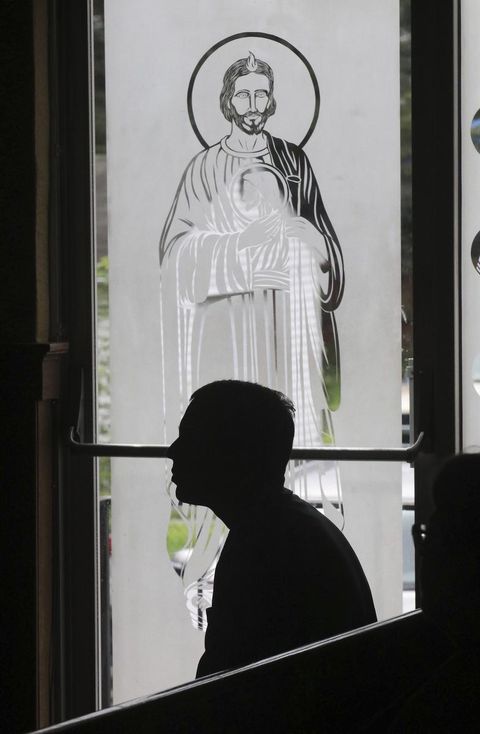 A parishioner watches a video message delivered by Bishop of Scranton Joseph Bambera on Aug, 20. Bambera was one of many Bishops to directly address the charges of child abuse by clergy members in the Scranton Diocese and across the state of Pennsylvania. (DAVE SCHERBENCO / THE ASSOCIATED PRESS)



He makes an explicit plea for the church "to become 'one' again."

"Some are trying to return to an idealized past, others are trying to bring about a future which is more reflective of their own agenda than what the Church of Christ should look like," Mancini writes.

Mancini has been vocal in condemning both sexual abuse by priests and the church's "systemic failure of leadership," saying there is an urgent need for change.

He said in August he was "devastated" and "ashamed" by a recent report that found abuse of more than 1,000 children in six Pennsylvania dioceses over a 70-year period, saying the allegations are felt closely in Nova Scotia, where a proposed class-action lawsuit was filed this month against his Archdiocese of Halifax-Yarmouth.