Archdiocese of Detroit Removes Priest for Credible Sex Abuse Allegation
Fox 2 News
October 11, 2018

http://www.fox2detroit.com/news/local-news/archdiocese-of-detroit-removes-priest-for-credible-sex-abuse-allegation

The Archdiocese of Detroit has removed Fr. Robert Witkowski from public ministry due to credible allegations of sexual abuse of minors, it said Wednesday.

Witkowski, 83, is a retired priest and has been added to the Archdiocese's list of clergy credibly accused of abuse.

The diocese received the complaints earlier this year and says the allegations date back to Witkowski's early years of ministry. He was ordained in 1961 and served at St. Matthews in Detroit until 1966. From there he went on to Our Lady Queen of Heaven, also in Detroit, and worked there until 1969.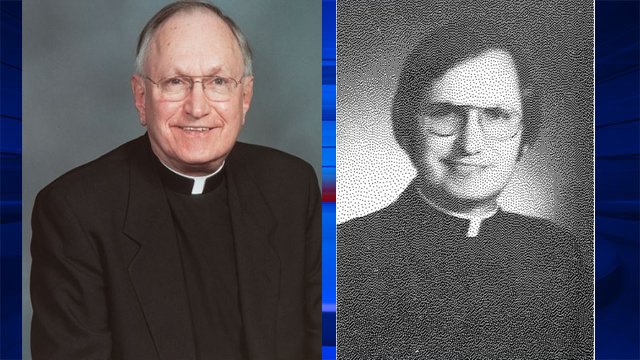 Father Witkowski then and now.



FOX 2 stopped by Witkowski's home in Shelby Township, but the retired priest refused to speak with us. The Archdiocese of Detroit shared the allegations with the Wayne County Prosecutor's office, which says it's investigating the complaints.

Witkowski last served at St. Faustina Catholic Church in Warren before retiring in 2013. Attorney General Bill Schuette launched a statewide investigation into sexual abuse in the Catholic Church back in August.

The archdiocese says that probe had no bearing on the action it took against Witkowski.

The archdiocese is encouraging anyone who's been abused by a priest to contact police or the archdiocese's victim assistance coordinator.

In a release, the Archdiocesan review board "has deemed credible allegations involving Fr. Witkowski dating back to the early years of his ministry."

"The Detroit archdiocese shared the allegations with civil authorities. A further determination on the matter now involves a review process required under church (canon) law," the release said.

The Archdiocese encourages anyone who has been abused to contact civil authorities. Individuals may also call the Archdiocese's Victim Assistance Line at (866) 343-8055 or visit protect.aod.org. This website also contains information on removed clergy, reporting protocols, archdiocesan policies and practices.

In addition to service as a hospital chaplain, Fr. Witkowski served in parishes as an associate pastor, a pastor, and an administrator from 1961 to 2013.

Biographical Information:

1961: Ordained

2013: Senior Priest Status (Retired)

2018: Restricted from Public Ministry

Assignments:

1991 - 2013: St. Faustina, Warren (merger: St. Edmund/St. Sylvester)

1985 - 1991: St. Raymond, Detroit

1981 - 1985: St. Lawrence, Utica

1980 - 1981: Our Lady Star of the Sea, Grosse Pointe Woods

1976 - 1980: St. Mary Magdalen, Melvindale

1969 - 1975: Herman Kiefer/Detroit Osteopathic Hospitals, Detroit

1966 - 1969: Our Lady Queen of Heaven, Detroit

1961 - 1966: St. Matthew, Detroit