Priest Suspended after Sexual Assault Allegation Had Worked in Kalamazoo
By Emily Monacelli
MLive
October 11, 2018

https://www.mlive.com/news/kalamazoo/index.ssf/2018/10/kalamazoo_priest.html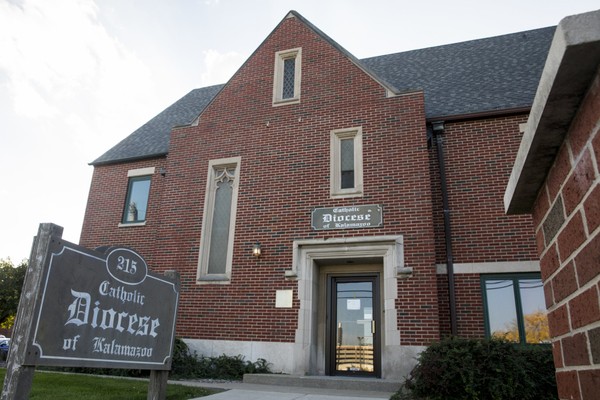 The Catholic Diocese of Kalamazoo on North Westnedge in Kalamazoo, Michigan. Joel Bissell | MLive.com (Joel Bissell | MLive.com)



A Catholic priest suspended after a "credible allegation" of sexual assault previously worked in Kalamazoo.

The Rev. Robert Gerl, a senior priest in the Catholic Diocese of Lansing, was barred from public ministry due to the allegation which alleges the assault of a male several decades ago, the diocese announced Oct. 5.

Gerl served in the Diocese of Kalamazoo at Nazareth College from 1986 to 1991, at St. Thomas More Parish in Kalamazoo from 1997 to 2000 and at St. Catherine of Siena Parish in Portage from 2000 to 2009. Gerl regularly celebrated Masses at a number of other parishes on a temporary weekend basis.

Michigan State Police have seized Gerl's file as part of Attorney General Bill Schuette's investigation into possible sexual abuse by Roman Catholic priests in Michigan, the Associated Press reported.

As part of the suspension, Gerl will not be allowed to preside over mass, hear confessions, witness marriages or baptisms or anoint the sick or dying.

In a statement issued Thursday, Oct. 11, the Diocese of Kalamazoo asked anyone who has been harmed by Gerl or anyone representing the church to contact law enforcement. A Diocesan Victim Assistance Coordinator, Deacon Pat Hall, is also available at (877) 802-0115.