Catholic Priest' 84' Apologises to Limpopo Man Who Accused Him of Sexual Assault
By Silusapho Nyanda
Times Live
October 12, 2018

https://www.timeslive.co.za/news/2018-10-12-catholic-priest-84-apologises-to-limpopo-man-who-accused-him-of-sexual-assault/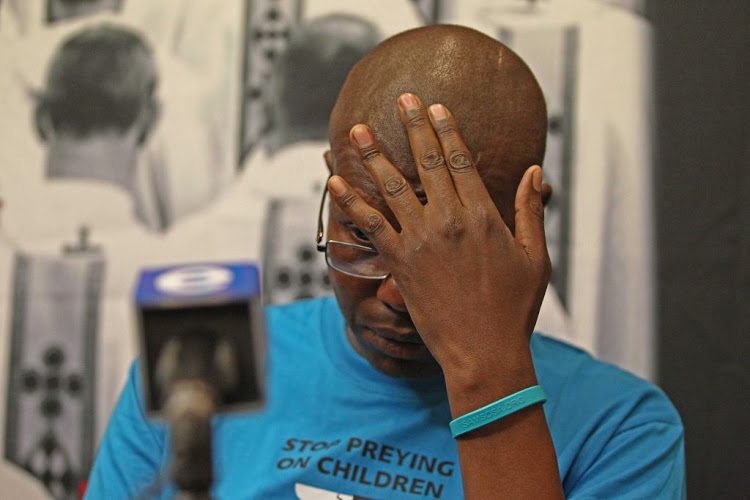 William Segodisho claims that he was allegedly molested and raped by a Catholic priest for four years in the 1980s. File photo



A South African man who accused a Catholic priest of sexual abuse has received the apology he has sought for 27 years.

On Thursday' the now 84-year-old former Catholic priest issued an apology.

"I recognise that my behaviour towards Mr Segodisho in the 1980s violated the trust he had put in me as a Catholic priest. I deeply regret the pain that I have caused Mr Segodisho' and would like to apologise to Mr Segodisho unreservedly'" the UK-based priest wrote.

Earlier this week' William Segodisho' now 46' detailed at a press briefing in Johannesburg how he had been abused by the priest in the 1980s.

Responding to the preacher's apology' he released an emotionally charged statement' saying he was happy to have been vindicated.

"For 27 long years I have yearned and begged and cried for just these three words (from the priest): 'I am sorry.'

"I welcome that' finally' my truth has been acknowledged and it is now officially affirmed that I am not the liar I was made out to be for almost three decades'" Segodisho wrote.

He said he was still hurt by the constant refusal by the priest and the church over the years to acknowledge his story.

"The deliberate absence of the acknowledgement of my pain' and this apology' has damaged me beyond recovery. I shall take it to my grave. His apology' late as it comes' gives me the peace my soul has been crying out for all along.

"I will need time to digest it and determine whether to accept it' forgive the man and march on to live what little is left of my life in peace and harmony'" he said.

The priest' who is in an elderly care centre' faces possible extradition as Segodisho has opened a case of sexual assault with the police. The priest did not comment on the possibility of being extradited.