Priest accused of child sex-abuse based on Staten Island
By Eileen Aj Connelly
New York Post
October 13, 2018

https://nypost.com/2018/10/13/priest-accused-of-child-sex-abuse-based-on-staten-island/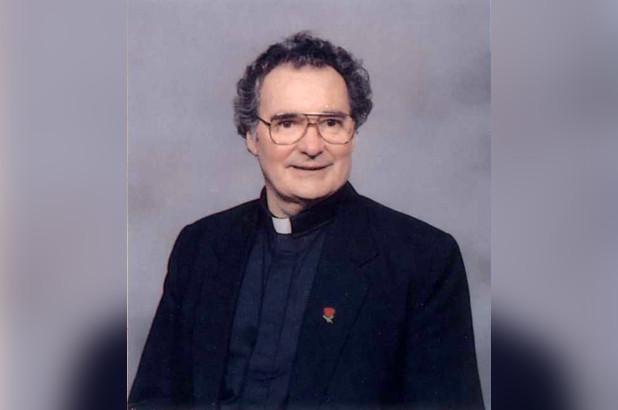 Charles Coen
A former Staten Island pastor and celebrated Irish musician is the latest priest with a "credible" child sex-abuse allegation levied, according to a report.
Monsignor Charles Coen, who led St. Joseph-St. Thomas R.C. Parish on Staten Island for about 10 years beginning in 1975, was among four monsignors and a priest named as having "an allegation of sexual abuse of minors brought against them in the Archdiocese's Independent Reconciliation and Compensation Program," the Staten Island Advance reported, citing Catholic New York, the archdiocese's newspaper.
Coen, who served at St. Paul's R.C. Church on Staten Island prior to leading St. Joseph-St. Thomas, is a native of County Galway who came to the U.S. in 1955.
For decades, he was one of the leaders among traditional Irish music scene in New York, known for playing the concertina, flute and tin whistle and for his unaccompanied singing. He taught and conducted Irish music on Staten Island for years, the Advance reported.
Earlier this month, the archdiocese identified another Staten Island priest, Monsignor Francis Boyle, in the ongoing sex-abuse scandal. Boyle was the longtime pastor of Blessed Sacrament R.C. Church, and held a number of leadership roles in the archdiocese, including holding a role that determined job assignments for priests.
In addition, Catholic New York said credible allegations were made against Monsignor William Williams, a former regional vicar of upstate Ulster County and pastor of St. John the Evangelist Parish in Saugerties; Monsignor John Meehan, a former pastor of St. Mary's R.C. Church in Mount Vernon, and Rev. Robert Jeffers, a former chaplain of Bronx Lebanon Hospital and pastor of St. Augustine's R.C. Church in the Bronx.
All five priests are retired.