Priest accused by hundreds of sex abuse on Guam dies
Radio New Zealand
October 13, 2018

https://www.radionz.co.nz/international/pacific-news/368576/priest-accused-by-hundreds-of-sex-abuse-on-guam-dies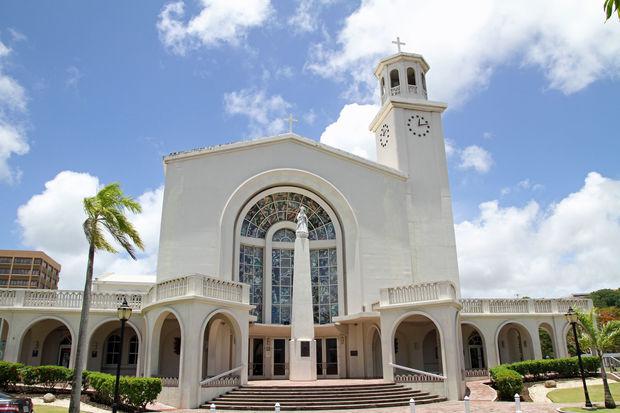 Dulce Nombre de Maria Cathedral Basilica in Guam
The Catholic priest accused in more than 130 child sex abuse lawsuits on Guam has died in the United States.
97-year-old Louis Brouillard's death was confirmed by the Archdiocese of Agana.
He had admitted to abusing young boys while a priest on Guam between 1948 and 1981.
He said church authorities knew and did nothing about it before eventually relocating him to the US mainland.
The Catholic Church on Guam faces more than 150 child sex abuse lawsuits, accusing several priests and the church itself of decades of abuse.
Father Brouillard is the only member to admit to paedophilia, although he has never been tried.