At Sunday Mass, Scarce Mention of Cardinal Wuerl's Resignation
By Moriah Balingit
Washington Post
October 14, 2018

https://www.washingtonpost.com/local/at-sunday-mass-scarce-mention-of-cardinal-wuerls-resignation/2018/10/14/cee7880a-cfe3-11e8-b2d2-f397227b43f0_story.html?utm_term=.a0c42e9f0465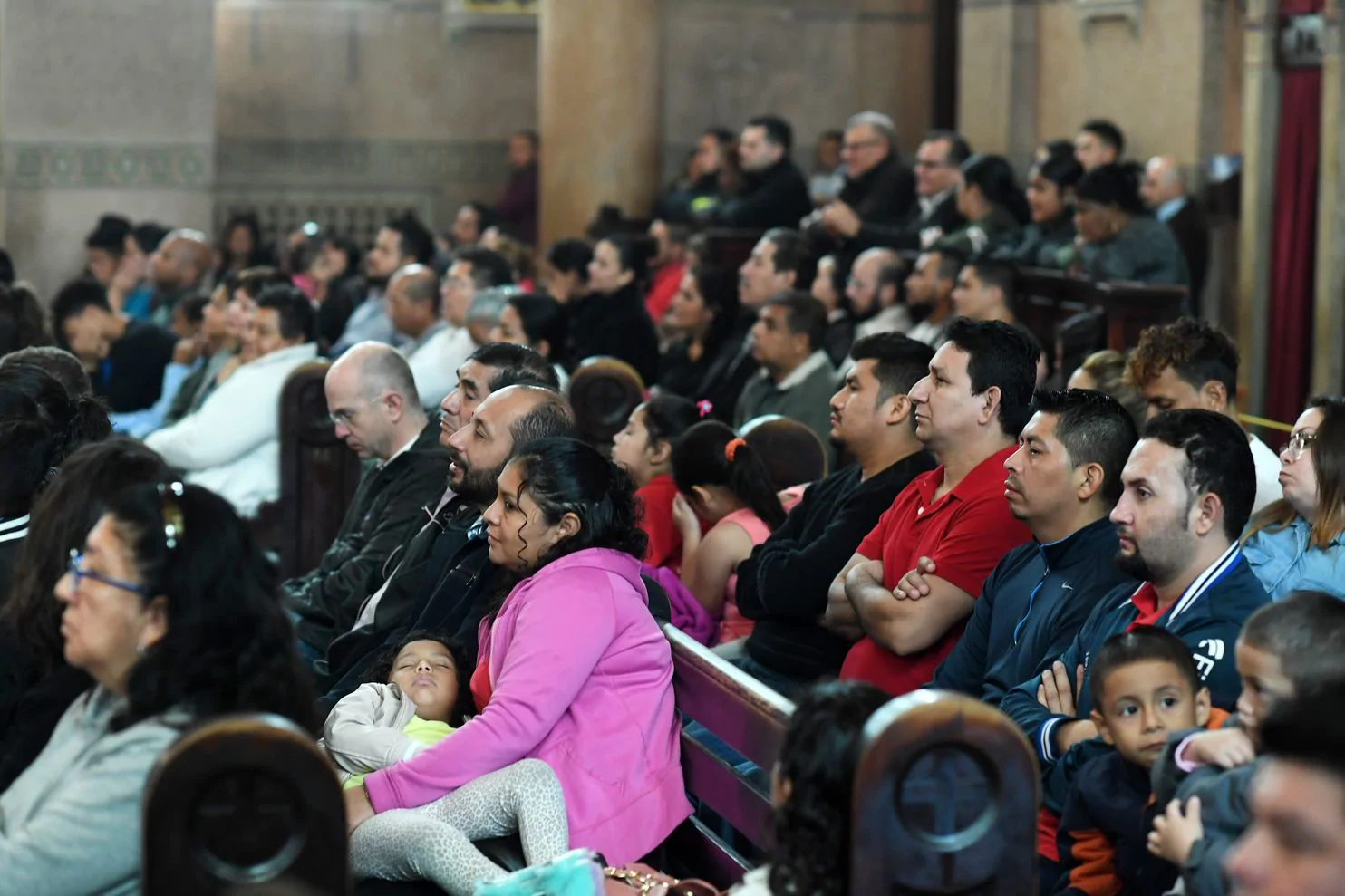 Parishioners celebrate a noon Mass in Spanish at the Shrine of the Sacred Heart on Sunday. (Matt McClain/The Washington Post)



On a somber, gray Sunday afternoon, parishioners streamed into the Shrine of the Sacred Heart in Columbia Heights, many to celebrate the canonization of Archbishop Oscar Romero, who was slain in 1980 after speaking out against military repression in El Salvador.

But as they celebrated the elevation of one beloved archbishop, many also were celebrating their first Mass after the downfall of their own.

On Friday, Pope Francis accepted the resignation of Washington Archbishop Donald Wuerl, the cardinal who for 12 years oversaw the archdiocese where more than a half-million Catholics worship.

Wuerl stepped down after a report from a Pennsylvania grand jury that depicted decades of systemic sexual abuse within the church — some of it occurring in Pittsburgh, where Wuerl served as bishop.

For longtime parishioners who had come to know Wuerl as a warm and captivating man, his departure was a necessary but deeply saddening development.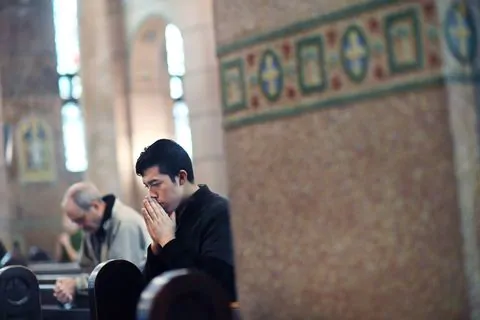 Luis Sanchez prays during a morning Mass at the Shrine of the Sacred Heart on Sunday. (Matt McClain/The Washington Post)



"I really liked him," said Terry Browne, a medical assistant who recalled Wuerl as a "humble, soft-spoken" man. Wuerl presided over the Mass when Browne's daughter received First Communion. "For him to resign, it was just really sad."

But Browne said that if Wuerl decided to resign, parishioners should trust that it was time for him to go.

"He alone knows what happened," Browne said.

Wuerl's resignation is the culmination of the latest reckoning for church leaders over reports of sexual abuse by priests and a failure among church leaders to hold them to account. Wuerl's legacy had been one of an aggressive reformer. He fought the Vatican when it sought to reinstate an abusive priest, and he advocated to oust others accused of molesting children.

But the grand jury report commissioned by the Pennsylvania attorney general showed that Wuerl allowed abusive priests to transfer to roles away from churches, even though some still involved contact with children. In one case, for example, he allowed a priest accused of abuse to become a hospital chaplain. The priest was later accused of molesting a patient.

Services on Sunday never directly addressed Wuerl's resignation, with homilies focusing on the dangers of materialism and the legacy of Romero.

But there was one allusion to the abuse scandal when a young man asked the congregation to pray "for young people, who are the most vulnerable, that they remain safe and protected and .?.?. [for] clergy who have not lived up to their calling."

William Mercado, a construction worker who attended a ­Spanish-language morning Mass, said the church should replace Wuerl with someone untouched by the scandal.

"The leaders of the church are important," Mercado said. "We believe in the leaders that we have."

Martin Geislinger, who works in finance, attended a morning service with his two teenage daughters.

"It's disappointing," Geislinger said. "It highlights the changes that are long overdue for the church, like priests being able to marry, and women in the priesthood."

But none said it would compromise their faith or commitment to the church.

Ileana Lopez, 42, a retail manager in the District, attended a noon service with her 82-year-old mother, a native of Nicaragua. Both said they heard rumors about abuse and coverups for decades in previous congregations, long before any of it became public.

"As long as your faith is strong, it doesn't matter," Lopez said.

Said her mother: "No religion is perfect."

Browne echoed that sentiment.

"We don't come to church to worship the priests," Browne said. "It's a higher power."