PAST Catholic Church Probes May Answer Present Questions
By Kevin O'Connor
VT Digger
October 14, 2018

https://vtdigger.org/2018/10/14/past-catholic-church-probes-may-answer-present-questions/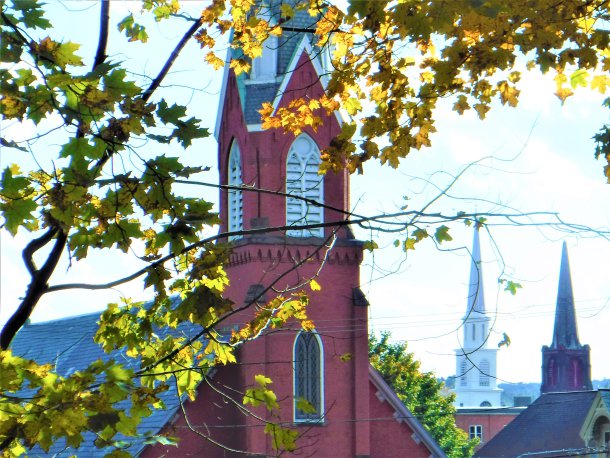 Vermont Catholic churches make up the state's largest religious denomination. Photo by Kevin O'Connor/VTDigger



Unlike most Vermonters, Jerry O'Neill wasn't shocked by recent headlines reporting the horrific extent of past child abuse by Catholic Church personnel. From the first talk in the 1990s of nuns abusing orphans decades earlier to the final settlement in 2013 of a string of lawsuits involving priests molesting altar boys a half-century ago, the Burlington lawyer has litigated the most such cases in the state.

"Any time you have news," O'Neill says in the present MeToo moment, "it stirs memories in survivors and they come forward to people like me."

The attorney has the stories — and some 500 photocopied pages of nearly every clergy misconduct record in the files of the statewide Roman Catholic Diocese of Burlington — to prove it.

"We had to fight, but ultimately we got them," O'Neill says. "All of a sudden, we had the inside facts."

Local and state authorities, responding to public questions sparked by a recent BuzzFeed story titled "We Saw Nuns Kill Children: The Ghosts of St. Joseph's Catholic Orphanage" are working together to receive and review allegations involving the now-closed Burlington facility, which operated from 1854 to 1974.

Attorney General T.J. Donovan, receiving subsequent complaints about the Weston Priory, says officials are open to studying claims involving other Vermont religious institutions, although he and his colleagues have yet to answer press questions about the specific scope of the investigation.

And Vermont Catholic Bishop Christopher Coyne just announced he's forming a committee of lay men and women to review the diocese's misconduct archives and publicly release the names of abusers.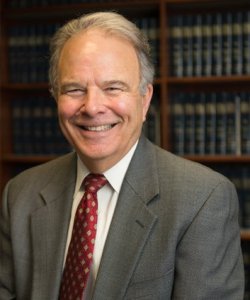 Burlington lawyer Jerry O'Neill. Provided Photo



Yet with all the activity, O'Neill — one of the few people who has seen all the allegations contained in Vermont church and court files — isn't sure the latest probes will expose much new information regarding the state's largest religious denomination.

"They can look at anything and everything," the Burlington attorney says, "and if they can find something that can be criminally prosecuted, go to it."

But O'Neill believes that other than the BuzzFeed story's most sensational claim — that a now-deceased orphanage resident saw a nun throw a boy out a fourth-floor window to his death around 1944 — nothing else reported could be tried in court today. Vermont law allows people to file most civil cases for child sexual abuse only up to six years after they realize it has caused personal harm, although criminal charges of murder face no time restrictions.

"I don't see how, looking at the statute of limitations, any of the allegations are still viable criminally except for homicide," the lawyer says, "and I doubt there will be anything they find that wasn't in the BuzzFeed article."

Even so, O'Neill and a couple of his Vermont colleagues can share plenty about the Catholic Church abuse scandal, which first came to light in the 1990s when former residents of Burlington's St. Joseph's Orphanage began talking publicly about what BuzzFeed sums up as "unrelenting physical and psychological abuse of captive children."

"Those people deserve justice," says O'Neill, who received calls a quarter-century ago asking if he'd represent survivors, "I declined to take their cases because, from what I could see, the statute of limitations barred their claims."

Back then, Vermont's Roman Catholic Diocese offered former orphanage residents $5,000 each to waive their rights to further legal action. As many as 160 pursued the deal and more than 100 accepted payment, the press reported at the time, with the church spending more than $2 million on compensation, counseling and legal fees related to orphanage claims.

Another 28 former residents took orphanage overseers to court, but most dropped their cases when a judge ruled they couldn't receive church files about the abuse or band together in a consolidated trial.

Complicating matters then and now, the diocese has a roster of the children who lived at the orphanage but no records for any adults who worked there, as the facility was managed by the Montreal-based Sisters of Providence, which has told the press it will speak only through a lawyer it has yet to identify.

O'Neill went on to litigate two cases against the diocese in the 1990s, both involving claims that the now deceased priest Benjamin Wysolmerski raped teenage girls, only to be transferred to eight parishes during his 35-year career. But the lawyer wasn't fully occupied by the scandal until 2002, when the Boston Globe uncovered decades of unreported sexual abuse allegations against clergy in the Massachusetts capital.

The Globe would win a Pulitzer Prize for its efforts, which were depicted in the 2016 Academy Award best picture "Spotlight." The newspaper's work also spurred Bill Sorrell, Vermont's attorney general from 1997 to 2017, to launch a criminal investigation of this state's Catholic Church when his office sought the diocese's priest misconduct files in the winter of 2002.

"I said, 'We're going to resort to every means at our disposal to get this stuff,'" Sorrell recalled recently.

Sorrell's office had to wait until that spring to receive the first records. By that summer, the state was investigating sexual misconduct charges against almost a dozen recently practicing priests and 30 former clergymen.

"Looking into all these allegations is going to take quite a bit of time," Sorrell said in 2002.

Ultimately the state didn't issue a public final report nor charge anyone criminally, but only because the office discovered credible claims but deemed them too old to prosecute.

"It was real, it happened," Sorrell says today of the abuse, "but largely what we found was stuff outside the statute of limitations."

Accusers, however, are free to file civil lawsuits or seek financial settlements. Some 40 Vermont men went on to pursue cases in Chittenden Superior Court alleging childhood sexual abuse by priests.

"We represented every one of them," says O'Neill, whose former Burlington law firm, O'Neill Kellner & Green, drew so many calls in part because he was a former federal prosecutor and chairman of the Burlington Police Commission whose representation of onetime altar boys was well-publicized in the press.

As part of the lawsuits, O'Neill asked the court to require the diocese and attorney general's office to share their paperwork about alleged clergy misconduct.

In response, a judge agreed, specifically ordering the attorney general's office to give the lawyer most of its findings — including transcripts of interviews with people claiming priest misconduct; correspondence between the state, the diocese and clergy; and church personnel files — because, in his opinion, "the release of these materials to the plaintiff is clearly in the 'public interest.'"

O'Neill estimates that he, former colleague John Evers and their support staff received and read about 500 pages of photocopied paperwork that reveal not only abuse, but also that the diocese knew certain priests were problematic when it transferred them from one local parish to another.

The Rev. Edward Paquette, born in 1928 and still believed to be alive and living in New England, is the most extreme example. O'Neill has more than a dozen letters to and from church leaders about Paquette's problems dating back to the now-defrocked priest's first job in Massachusetts.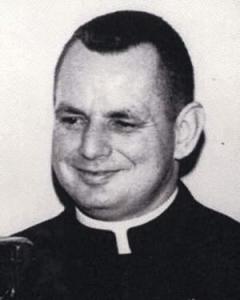 The now defrocked priest Edward Paquette. Provided Photo



"For reasons of a most grave nature and the attending scandal, I am bound to notify you, by these presents, that you no longer possess faculties in the Diocese of Fall River," its bishop wrote Paquette without elaboration in 1963. "You must certainly appreciate the fact that you are liable to prosecution, under the laws of the state of Massachusetts."

But no one ever pressed criminal charges against the priest. Instead, Paquette went on to minister in Indiana — where church leaders received sexual misconduct complaints about him — and then Vermont.

In 1972, the bishop of the Diocese of Fort Wayne-South Bend, Ind., wrote to Vermont church leaders about Paquette's behavior — "three homosexual episodes involving young boys," the letter said — and suggested the priest be reassigned to an "institutional chaplaincy" rather than a community church so he could minister "with less likelihood of relapse."

But the Vermont diocese assigned Paquette to Christ the King Church in Rutland, and the priest stayed there until the pastor wrote then-Vermont Catholic Bishop John Marshall two years later.

"I am greatly disappointed and very saddened over the report I received from the (Rutland) hospital that Father Paquette sexually molested two young men while on communion calls in the hospital," the pastor reported in 1974. "As you readily understand, it is imperative that Fr. Paquette be removed from the Rutland area immediately."

One month later, the diocese reassigned Paquette without public warning to St. Augustine's Church in Montpelier, where a Washington County man identified in court records as "John Doe" would go on to allege Paquette assaulted him as many as 50 times from ages 10 to 12.

Two years later, the diocese moved Paquette to Christ the King Church in Burlington, where the now late Bishop Marshall would write a letter to a Massachusetts treatment center working with Paquette.

"Despite the demands of two sets of irate parents that 'something be done about this,' Father Paquette's pastor and I are determined to take the risk of leaving him in his present assignment," Marshall wrote in 1978. "Our thinking is that, knowing the awareness of others, concerning his problem, Father Paquette will have reason for 'self-control.'"

Two weeks later, Marshall terminated Paquette.

"No longer could keep lid on things at Christ the King," an internal memo said.

With such information, O'Neill was able to settle the first case involving Paquette for a record $965,000. But it would take until 2013 for the diocese to settle the last of what would be 40 child sexual abuse lawsuits for a total priest misconduct bill of more than $30 million, forcing it to sell its longtime 32-acre Burlington headquarters along Lake Champlain.

Five years later, the statute of limitations has expired on most claims. But the story is far from over.

"I'm still getting calls today," says O'Neill, who says news such as the recent BuzzFeed article can trigger survivors. Although he finds most claims are too old to prosecute, he's currently attempting to settle one new case with the diocese.

"It's in the same past timeframe as the others and involves one of the same priests," the lawyer says. "If we don't resolve it, we'll file suit in court."

O'Neill notes that many people were surprised by this summer's release of a Pennsylvania grand jury report summarizing the biggest investigation of Catholic sexual abuse in U.S. history. But as someone who followed the news back when another Pennsylvania grand jury issued its own findings 15 years ago, he wasn't.

"There was definitely an earlier report, but people have completely forgotten about that one."

Same goes for most of the records in his office.

"I still have all the files," O'Neill says. "Cynics would say the diocese probably destroyed some of them. You never know with certainty, but if someone was going to get rid of documents, you would have destroyed the ones we received. There was such incredibly incriminating information. I have no reason to believe there are any significant documents of which we are not aware."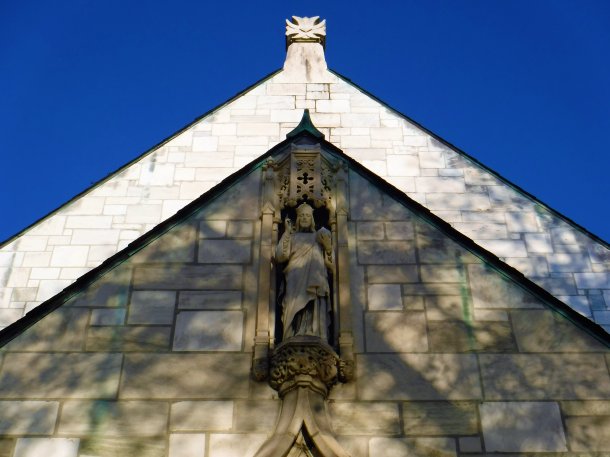 The statewide Roman Catholic Diocese of Burlington includes 73 Vermont parishes. Photo by Kevin O'Connor/VTDigger