Former Fessenden Students File Lawsuit over Alleged Sexual Abuse in "60s,'70s
By Kristin Toussaint
Metro
October 15, 2018

https://www.metro.us/news/local-news/boston/fessenden-school-students-lawsuit-sexual-abuse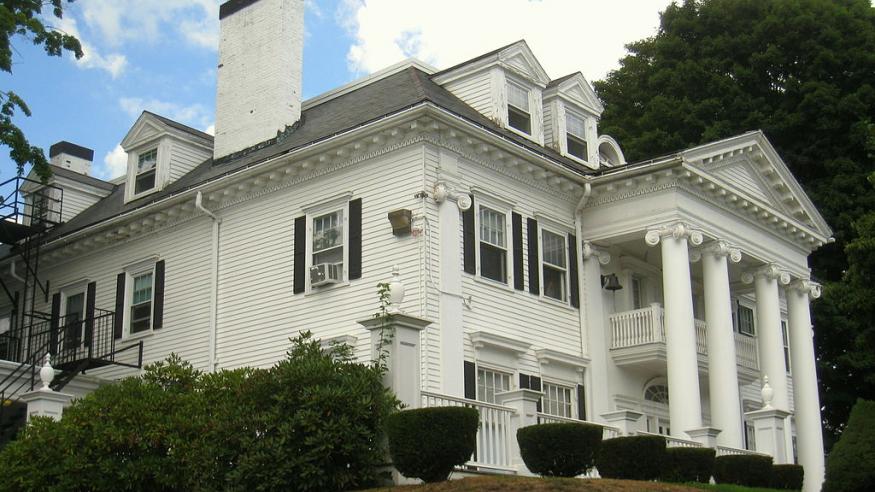 The Admissions Building of the Fessenden School in West Newton, Massachusetts. WIKIMEDIA COMMONS



Two former students of the Fessenden School west of Boston have filed a lawsuit seeking compensation for the alleged sexual abuse they suffered by employees of the all-boys boarding school in the 1960s and 1970s.

The lawsuit was recently filed in Middlesex County Superior Court on behalf of two former Fessenden School students: John Sweeney, who now lives in Connecticut, and William A. Greaves II, who now lives in Norfolk.

The plaintiffs allege that Fessenden officials, including the headmaster, assistant headmaster, and director of residential life, were negligently hired, trained and supervised. These employees knew, or should have known, about the abuse, the lawsuit alleges, and were thus not fit to be around adolescent boys.

Sweeney says in the lawsuit that the abuse occurred while he was attending the Fessenden School from 1969 to 1972, starting when he was 11 years old.

Sweeney alleges that Assistant Headmaster Arthur P. Clarridge drugged and raped him in his dorm room, and then "pursued and sexually harassed him" during Sweeney's remaining time at Fessenden.

Sweeney told the headmaster, Robert P. T. Coffin, according to court documents, but the headmaster ridiculed him, he says, and later sexually assaulted him, as well.

Clarridge and another Fessenden teacher, James Dallmann, were arrested by Boston Police in 1977 for paying for sex with young boys in Revere. Clarridge resigned from the Fessenden school immediately afterward.

Greaves says that he experienced sexual abuse at the school beginning when he was 8 years old — Fessenden is an independent day school for pre-K to grade 9 students as well as a boarding school for grades 5 through 9 — from the years 1960 through 1966. He alleges the abuse occurred at the hands of the school psychologist, his dorm master and his art teacher.

Sweeney and Greaves are seeking compensation for the injuries, damages, pain and suffering endured because of this sexual abuse, "plus interest and costs." They are represented by their attorneys Sara Burns and Carmen Durso. Durso has represented many clergy abuse victims, including many who were abused by Catholic Priest Paul Shanley, who was central to the Boston Globe's Spotlight abuse scandal.

In a statement sent to Metro, a spokesperson for Fessenden said that the school has worked to "openly, honestly, and compassionately approach claims of abuse by former students."

"We recognize the pain caused by abuse in the past, and we continue to apologize to anyone who suffered," the statement continued. "As always, we consider safety within our community our highest priority. The school first brought the issue of past abuse to its entire alumni community in 2011 in an effort to allow any who were abused to seek closure. Having learned of this claim only today and through calls we received from the news media, we are not in a position to comment further at this time."

Fessenden School and sexual abuse

This isn't the first time the Fessenden School has come under scrutiny for alleged sexual abuse by its faculty.

Sweeney and another former student, Adrian Hooper, demanded a federal inquiry into the alleged boarding school assaults in May of 2016.

"This is like murder," Sweeney told reporters during an emotional news conference in 2016. "[The abusers] murder our souls. There should be no statute of limitations at all."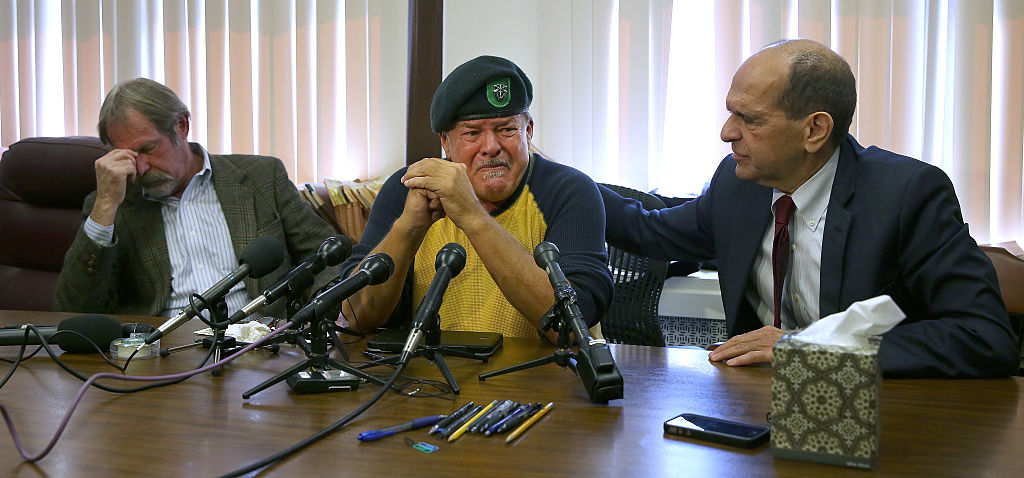 From left, Adrian S. Hooper, Jr., John Sweeney, and attorney Mitchell Garabedian sit at a press conference in Boston on May 9, 2016. Photo: Getty Images



The school has previously acknowledged the 1960s and '70s sexual abuse, as well. In a 2011 letter to Fessenden alumni, the school notified the community about two claims of abuse — one involving Clarridge and another involving a friend of Clarridge.

"Because our first priority as a school is to protect the health, safety and well-being of the boys here, it is especially hard to confront the realization that boys were abused at Fessenden," the letter reads. "We offer sincere apologies to those whose lives were affected and harmed by the intolerable actions of a few, and we are devoted to providing help to those who suffered."

The Fessenden School was founded in 1903, and boasts notable alumni like John Kerry, Senator Edward M. Kennedy and Howard Hughes.