Pope summons bishops to U.S. retreat on clergy sex abuse
Tribune News Service
October 16, 2018

https://www.pressherald.com/2018/10/26/pope-summons-bishops-to-u-s-retreat-on-clergy-sex-abuse/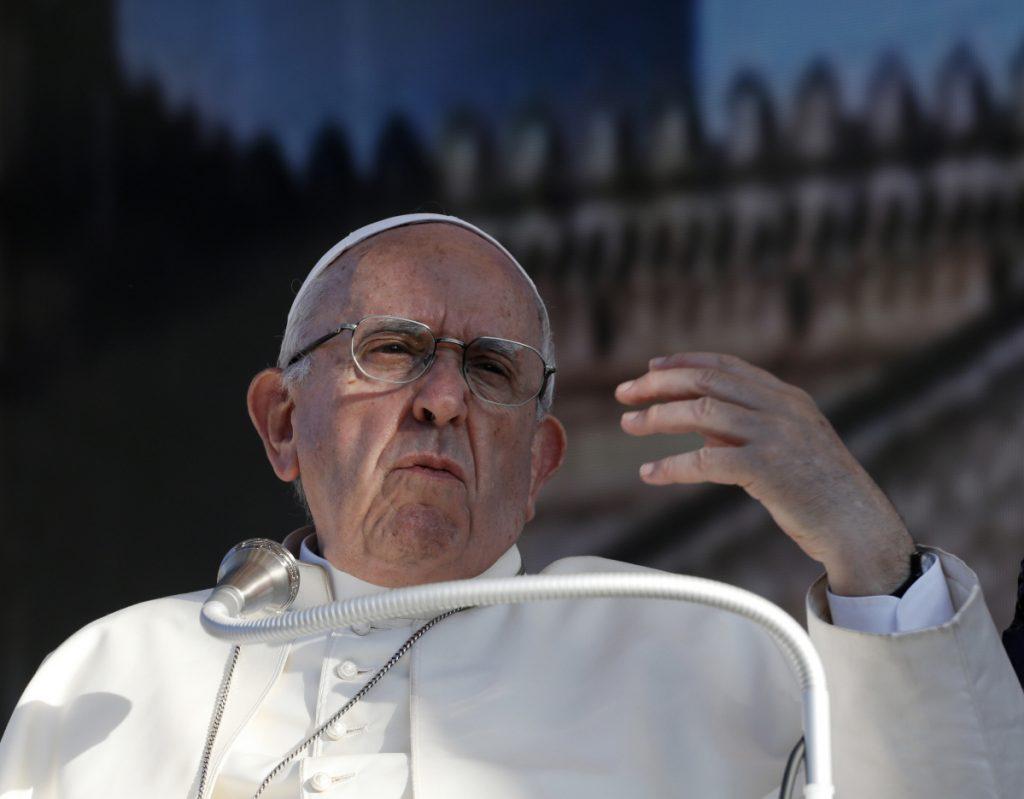 Pope Francis speaks during a meeting with youths in Palermo, Italy, on Sept. 15.
The historic seven-day spiritual retreat will be at Mundelein Seminary in suburban Chicago in January.
Pope Francis has called on Catholic bishops nationwide to gather for a historic seven-day spiritual retreat at Mundelein Seminary in suburban Chicago in January as church hierarchy grapple with the ongoing clergy sex abuse scandal.
As chancellor of the seminary, Archdiocese of Chicago Cardinal Blase Cupich – now in Rome for a monthlong meeting of global church leaders – will serve as host of the gathering, which could include some 300 bishops from around the country.
Loyola University Chicago theology professor Miguel Diaz called the retreat "historically significant for American Catholics." The concept of the gathering reflects the pope's leadership style – his Jesuit background in particular – to address church challenges "within the context of collaborative and prayerful discernment," said Diaz, a former U.S. ambassador to the Vatican.
The announcement of the spiritual retreat comes in the wake of a horrific grand jury report in August that documented bishops and other Roman Catholic Church leaders in Pennsylvania covering up the sexual abuse of children by hundreds of priests and other clergy over roughly seven decades.
Shortly after its release, Illinois Attorney General Lisa Madigan announced plans to meet with Catholic Church leaders throughout the state to examine the local ties of about a half-dozen clergy members named in the grand jury report. In a 2002 letter included in the report, one victim from Illinois recounted decades-old abuse by a priest and Air Force chaplain once considered a "father figure."
"I don't think I knew what was really happening at the time," the victim wrote. "Anyway I felt protected by him, and my parents trusted him and I knew they wouldn't let anyone harm me."
Larry Antonsen, a Chicago leader of the Survivors Network of those Abused by Priests, was skeptical that a weeklong spiritual retreat will prompt any real change. He called on church hierarchy to be more transparent.
"They need to be more open and not do everything in secret," he said. "The retreat would not be open to the public, I'm sure. They need to get laypeople involved, because they have not done a very good job of handling this in-house."
Antonsen added that law enforcement or government intervention might be the only way to spur true reform.
"The only way we can get to the bottom of this is to have grand jury investigations in every state, like they did in Pennsylvania," he said.
But Diaz cautioned against interpreting the retreat as "a mere spiritual exercise."
"The pope links prayer-filled holiness to daily acts of justice, especially on behalf of those who suffer, the marginalized and oppressed," Diaz said.