"I Tried to Kill Myself over This": Victims Confront Priest They Say Abused Them 30 Years Ago
By Nikkei Battiste
CBS News
October 17, 2018

https://www.cbsnews.com/news/george-koharchik-abuse-victims-shaun-dougherty-brian-sabo-seen-on-hidden-camera-confronting-priest/

Sean Dougherty and Brian Sabo hadn't been back here together in nearly 30 years.

"I don't have happy memories here. When I think of grade school I think of this. I think of the abuse," said Dougherty.

"You drive by something that most people just drive by, and we see it," Sabo said. "You have these feelings of being 12 years old again."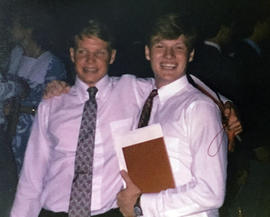 Brian Sabo and Shaun Dougherty at their high school graduation. BRIAN SABO AND SHAUN DOUGHERTY



They came to sit face to face with Rev. George Koharchik, their former teacher who they say molested them when they were in Catholic grade school. Dougherty said the abuse began when he was 10.

"After the second or third time you're on his lap in his car and he accidentally brushes his thumb and hand against your penis, you start to think — you go, 'This is different,'" Dougherty said.

"I was in sixth grade, and that's when the actual physical abuse began," Sabo said. "We were kids. It was our normal."

They never talked about the abuse, and eventually went their separate ways. But in 2012, Koharchik made front page headlines. He later admitted to abusing at least five children.

On Wednesday, state lawmakers in Pennsylvania debated a key recommendation of the grand jury that revealed decades of sexual abuse of children by Catholic priests. The recommendation would open a 2-year window for anyone who is now over 30 to sue over abuse they suffered as a child.

Dougherty said he "picked up the phone a million times to call, cold-call George Koharchik. But I never did."

Until now. Dougherty finally asked Koharchik to meet, and wanted the meeting recorded. They hoped that seeing the conversation with their abuser will give other victims the courage to come forward as well. CBS News set up hidden cameras before the meeting.

"So, we'll try to make this as least awkward as possible, I guess," Dougherty said when the three men met in person at a restaurant.

"I'm certainly sorry for the harm I've caused. And ashamed of anything that I did back then," Koharchik said.

"I mean, you're not still active, are you?" Dougherty asked.

"No. No, certainly not. And haven't been for a long time," Koharchik said.

"You know, what was it about us?" Dougherty asked. "Is it more convenience because we lived close to the school?"

"Or was there something else about Shaun and I that made us a target?" asked Sabo.

"Well, it was the familiarity, maybe," Koharchik replied.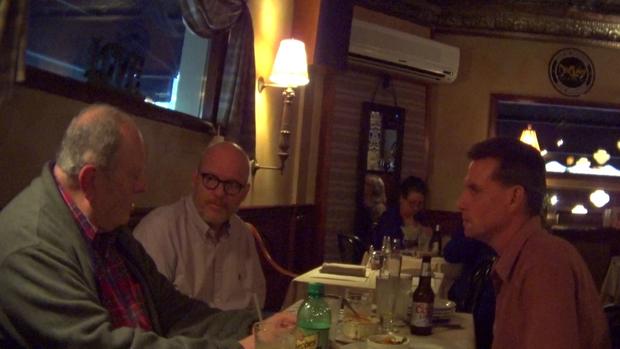 Shaun Dougherty and Brian Sabo meet with their former teacher, George Koharchik. CBS NEWS



"I'm going to tell you this. I'm angry with what you did. Right, I'm angry. But I have forgiven you a long, long, long time ago for this. Alright? The part that I cannot forgive is the cover-up. I am — that crushed me. We were taught to — oh, there's a God. I mean, I tried to kill myself over this when I was 24. Legit," said Dougherty.

"When you first started having those feelings, did you feel like, should I talk to someone? Or — I mean, it could have saved 10 of us," Sabo asked Koharchik.

"But who? If there is something that you see as a problem, it's not the sort of thing where you're going to call the bishop up and say anything about it because that's, then you run the risk of, you know, being dismissed or whatever," Koharchik said.

"Is this something that you would have confessed in a confessional?" Dougherty asked.

"Oh, I have," Koharchik said. "Yeah, certainly."

"Do you think that's forgiven you?" Sabo asked.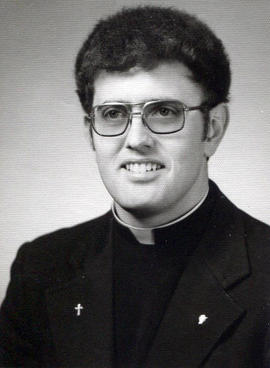 George Koharchik. TRIBUNE MEDIA



"Yeah, from what I understand God's forgiveness to be, certainly," Koharchik said.

"Maybe with God. I can't. I have to carry this the rest of my life," Sabo said.

"I know," Koharchik said.

As buried emotions surfaced, Sabo needed a moment to himself.

"I came to tell you I don't want to think about you anymore. I can't forgive you," Sabo said.

Dougherty and Sabo ended the meeting after nearly 90 minutes. CBS News gave Koharchik another opportunity to speak after the meeting, but he declined our requests for an interview.

"I just successfully met with the guy that abused me and got to say everything that I wanted to say to him and got it off my chest. And I'm at peace right now," Dougherty said.

"I made sure I told him, 'The pain you've caused, i'm giving it back to you,'" Sabo said.

CBS News asked Dougherty and Sabo why it was so important that they talked to Koharchik on camera.

"So they could see — other victims who were betrayed and who were vulnerable, to see his vulnerability," Dougherty said. "It's a long damn road. But you can regain your control over your own life."

Dougherty and Sabo said they were frustrated Koharchik would not address whether he knew why he was moved from parish to parish, or if the church knew about his abusive behavior. Koharchik was removed from ministry, but he has never been charged because the statute of limitations ran out.

Victims of abuse by priests can call a hotline set up by Pennsylvania Attorney General Josh Shapiro at 1-888-538-8541.