Oblate religious order covered up decades of sexual abuse of First Nations children, victims allege
Yahoo News
October 18, 2018

https://yhoo.it/2PLAqxB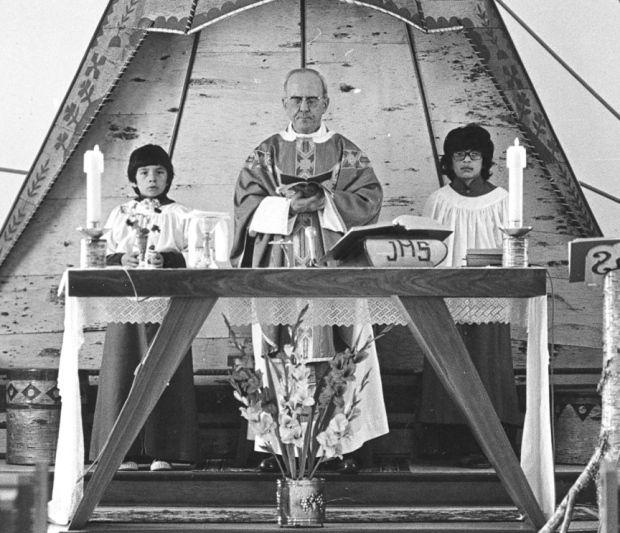 Oblate religious order covered up decades of sexual abuse of First Nations children, victims allege This story is based on a report by Anne Panasuk of the investigative program, Enquête. Watch Enquête's full report here, in French. Petiquay was 11 when he was sexually abused by Raynald Couture, an Oblate missionary who worked in Wemotaci, Que., from 1981 to 1991. The Atikamekw community 285 kilometres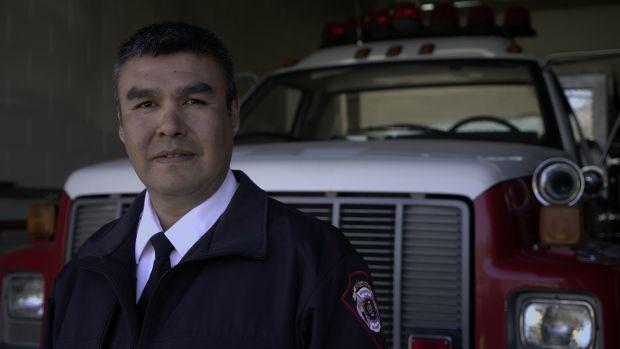 Oblate religious order covered up decades of sexual abuse of First Nations children, victims allege This story is based on a report by Anne Panasuk of the investigative program, Enquête. Watch Enquête's full report here, in French. Petiquay was 11 when he was sexually abused by Raynald Couture, an Oblate missionary who worked in Wemotaci, Que., from 1981 to 1991. The Atikamekw community 285 kilometres
This story is based on a report by Anne Panasuk of the investigative program, Enquête. Watch Enquête's full report here, in French.
"He'd let us drive. He knew how to do everything. We were impressed to see a priest act that way," recalls Jason Petiquay.
Petiquay was 11 when he was sexually abused by Raynald Couture, an Oblate missionary who worked in Wemotaci, Que., from 1981 to 1991.
The Atikamekw community 285 kilometres north of Trois-Rivières was one of many remote First Nations communities in Quebec where priests belonging to the Missionary Oblates of Mary Immaculate (OMI) were spiritual leaders and authority figures for generations.
Petiquay described how Couture would lure young boys to his cabin by inviting them for a ride on his all-terrain vehicle or in his pick-up truck.
His story of abuse is one of dozens Atikamekw and Innu people in Quebec told Radio-Canada's investigative program Enquête in a report set to air Thursday evening.
It paints of bleak portrait of widespread sexual abuse at the hands of at least 10 Oblate priests in eight different communities served by the missionary order, which began its evangelization work among Inuit and First Nations in Canada in 1841.
MMIWG shines light on decades-old secret
It has been almost a year since women from the isolated Innu communities of Unamen Shipu and Pakua Shipu, on Quebec's Lower North Shore, described how they were sexually assaulted by an Oblate priest who worked in their territory for four decades, until his death in 1992.
One after another, alleged victims of the Belgian native, Father Alexis Joveneau, told the federal inquiry into missing and murdered Indigenous women (MMIWG) how the charismatic and much-admired priest had abused them as children.
"I could not talk about it," Thérèse Lalo told commissioners. "He was like a god."
In the wake of the testimony from Lalo and others, the Missionary Oblates of Mary Immaculate issued an apology, setting up a hotline and offering psychological support to Joveneau's alleged victims.
"We are absolutely devastated by these troubling testimonies," the OMI's Quebec office said in a March statement.
But the allegations in the Enquête report suggest the religious order's superiors long knew about allegations against Joveneau.