Why some sexual abuse survivors will shun Australia's apology
By Frances Mao
BBC News
October 19, 2018

https://bbc.in/2OI9bYk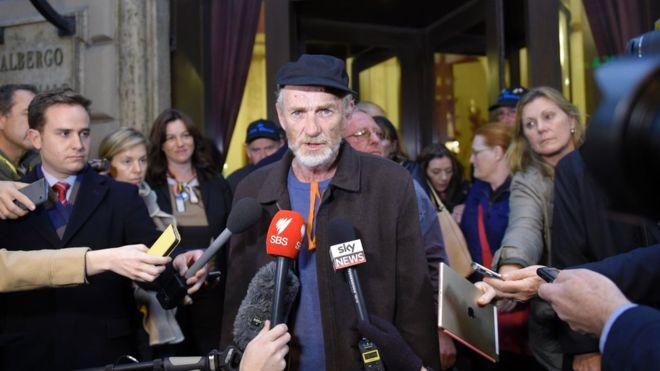 Paul Auchettl has campaigned to raise awareness about sexual abuse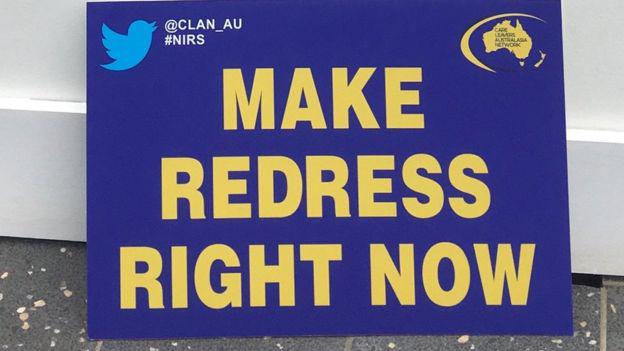 Survivor groups have criticised aspects of a compensation scheme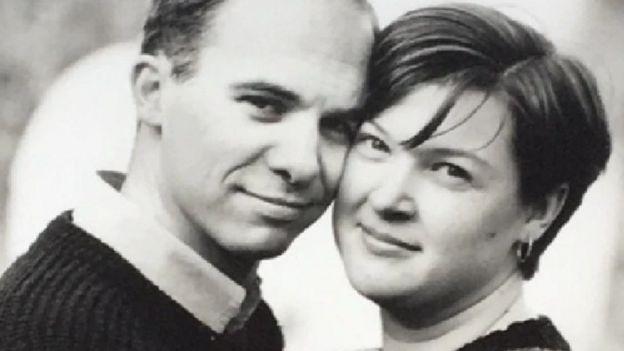 Georgie Burg, pictured with her husband


[with video]



Australia has just delivered a national apology to tens of thousands of victims of child sexual abuse.

Hundreds of survivors gathered in Canberra on Monday to hear Prime Minister Scott Morrison deliver the apology in parliament.

It follows a harrowing five-year inquiry which found children had been abused in schools, churches, orphanages and other institutions over decades.

For many survivors and their families, the apology marked a hard-fought moment of recognition. But others said it felt hollow.

The BBC spoke to several survivors who felt conflicted about the occasion.

Show of defiance

"I didn't like the apology at all - it was just a bunch of sorrys," said Paul Auchettl, 60.

He was 11 when he was first sexually abused by a paedophile priest, who later went to jail. Mr Auchettl's brother, who was preyed upon by another priest, took his own life a decade ago.

Mr Auchettl attended the apology to speak out against the government's response to the royal commission inquiry.

"I started watching it in the galleries and I had to leave," he said.

In its final report last December, the inquiry found that major institutions had "seriously failed" children over decades. The government responded by saying that a "national tragedy" had been exposed.

However, Mr Auchettl believes authorities have not done enough since then to address the problem, or to support the families of victims.

He was angry that the government did not accept all the recommendations put forward by the inquiry, nor its terms for a compensation scheme.

The inquiry proposed capping payouts at A$200,000 (£110,000; $140,000) per person, but this was lowered by the government to A$150,000. Maximum payouts will be given only to victims who suffered penetrative abuse - a criterion not proposed by the inquiry.

"It's just so insulting to measure pain along those lines," said Michael Scull, a survivor of abuse by a Catholic priest in the 1960s.

Mr Scull had previously said planned to walk out in protest when Mr Morrison read the apology.

"Someone's got to be seen to be turning their back on this," he said.

How will the redress scheme work?
About 60,000 victims of institutional child sexual abuse are eligible to receive payments under the federal government-led scheme.
All states and territories, as well as many churches, charities and other institutions have signed up to offer compensation.
Survivors can make applications in paper or online until 2028.
The average payout is estimated to be A$67,000.
Access to counselling and personal apologies from responsible institutions will also be offered.
Read more about the compensation scheme
Both men acknowledged that their views were divisive, but others also expressed frustration on Monday.
After giving the apology on Monday, Mr Morrison was heckled while meeting survivors and their supporters in a separate hall.
Mr Auchettl said the apology was received with respect, but there were "a lot of angry people, a lot of people who were upset".
"I was not impressed with the words used so far, and there are still many problems," he says.
"But I'm happy I came here to be with everyone. For many of us it is the last huge gathering of survivors."
'Moment of validation'
Glen Fisher first suffered abuse in a state-run boys' home when he was seven. He still endures many nights where he wakes up screaming.
Mr Fisher said he cried when he found out that he had received state funding to attend the apology with other survivors.
"What the moment - the apology - holds is 30 years of fighting," he told the BBC.
"Validation. Being vindicated for all those times as children when no-one listened, no-one believed us, no-one cared."
He agreed that the compensation scheme had flaws, but argued that criticism should not extend to the apology.
Before the apology, he said: "I'm broken and I need to hear those words: 'I am sorry we failed you and your siblings.'"
Another childhood abuse survivor, Georgie Burg, said she had felt conflicted about whether to go. Her abuser was jailed in August.
Mrs Burg said she had almost missed the apology on Monday after suffering an anxiety attack prior to entering the hall.
But she was grateful to have witnessed it and, like many people, was left in tears, she said.
"It was lovely but also sort of sad, because this is a group of people who have had so little joy - that we're grateful for anything," she said.
Mrs Burge remains critical of the government's redress scheme, saying it forces victims to "relive their abuse" because they are required to submit statements.
She also questions whether authorities are doing enough to prevent future abuse.
"I fear that there's this perception now that all of this is in the past now," she says.
"But it is still a problem. It is still happening. I look around at the survivors and I feel sort of sad - what many really need is action, not just words."