San Jose priest, registered sex offender, faces new molestation charges
By Tatiana Sanchez
San Jose Mercury News
October 20, 2018

https://www.mercurynews.com/2018/10/20/san-jose-priest-registered-sex-offender-faces-new-molestation-charges/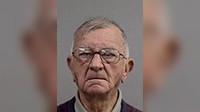 Hernan Toro, 90, is on the of the 15 priests named Thursday by the Diocese of San Jose as credibly accused of abusing children during their time in the diocese. Toro is currently accused of molesting two girls between 2011 and 2015 and is in the Santa Clara jail.
A Roman Catholic priest, identified publicly for the first time this week as a convicted sex offender who abused a child 35 years ago while in the San Jose Diocese, is in Santa Clara County jail facing additional child molestation charges.
Hernan Toro, one of 15 priests named by the diocese Thursday as credibly accused of sexually abusing children at parishes across the diocese over several decades, was first accused of sexual misconduct while at Our Lady Star of the Sea parish in Alviso in 1983. He was convicted and registered as a sex offender that year but went on to serve at several South Bay parishes, eventually retiring in 1990 when he was permanently banned from the ministry.
Jail records show Toro, now 90, has been held at the main jail since October 2017. He faces six counts of child molestation, according to a spokesman for the Santa Clara County Superior Court.
The diocese, which incorrectly listed Toro's current whereabouts as San Leandro in its report, said it wasn't aware of the most recent charges against him until Friday afternoon.
"Bishop McGrath is saddened and infuriated that additional innocent children are the recent victims of horrific acts by Hernan Toro," the diocese said in a statement Saturday.
When asked why Toro was allowed to serve at several parishes even after his 1983 conviction, diocese spokeswoman Liz Sullivan said sexual misconduct cases were "handled differently based on the clinical psychological standards at the time of their convictions."
The decision to keep him in the ministry was made before the Catholic church put in place safeguards to protect children and get rid of bad priests with a 2002 policy known as the Dallas Charter, she said.
"We now know, based on the current psychological best practices, that returning these men to ministry was a misguided attempt at rehabilitation," Sullivan added.
San Jose became the first diocese in the Bay Area to reveal the names of its abusive priests in an effort to renew the trust of parishioners, with Oakland promising to do so soon and the Archdiocese of San Francisco still considering a similar move.
The disclosure showed that at least two of the priests — Toro and Leonel Noia — were returned to ministry after being criminally convicted of abuse. Noia, convicted and jailed in 1976, later was assigned to St. Julie Billiart, St. Anthony and Five Wounds parishes in San Jose. Toro was assigned afterward to St. Athanasius in Mountain View, St. Catherine in Morgan Hill and St. Aloysius in Palo Alto. Those moves happened before McGrath's tenure, and the diocese had no further comment Thursday. Two others — Robert Gray and Angel Mariano — also were convicted of sex crimes.
Many dioceses across the country have rolled out a series of efforts to reassure the faithful in the wake of a scathing August report by Pennsylvania authorities that detailed extensive efforts by the church to cover up decades of abuse involving hundreds of priests and children. The Justice Department has opened an investigation into the Catholic Church in Pennsylvania and has subpoenaed seven of the eight dioceses in the state, according to news reports.
Joey Piscitelli, a Northern California leader for the Survivors Network of those Abused by Priests or SNAP, alleges he was abused repeatedly by the Rev. Steve Whelan in 1969-1970 and won a lawsuit against the priest in the late 2000s. He's traveled to churches across the state for 15 years protesting clergy abuse and says he often gets asked why he goes after priests who, like Toro, are approaching their last years.
"Some of these guys do not stop until they die," he said. "That's why they need to be outed. And that's why we need to tell people where they are if you want to keep people safe. It doesn't matter if he's 30, 40, 50 or 80."