Ballarat survivors shun national apology to victims of institutional child sexual abuse
By Charlotte King
ABC Ballarat
October 21, 2018

https://ab.co/2AqjJCw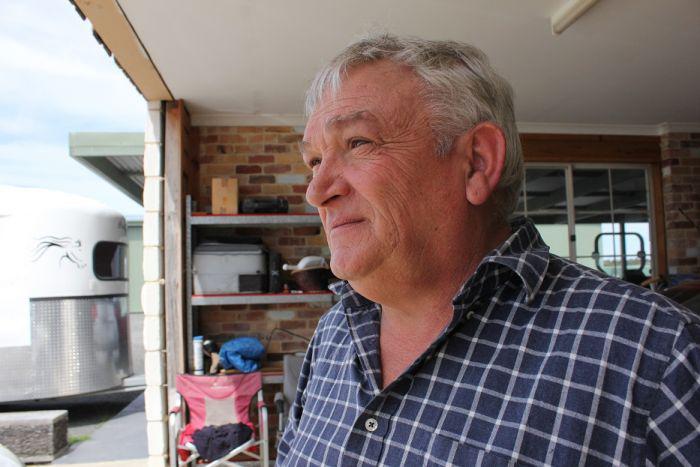 Abuse victim Paul Tatchell is opposed to the national apology.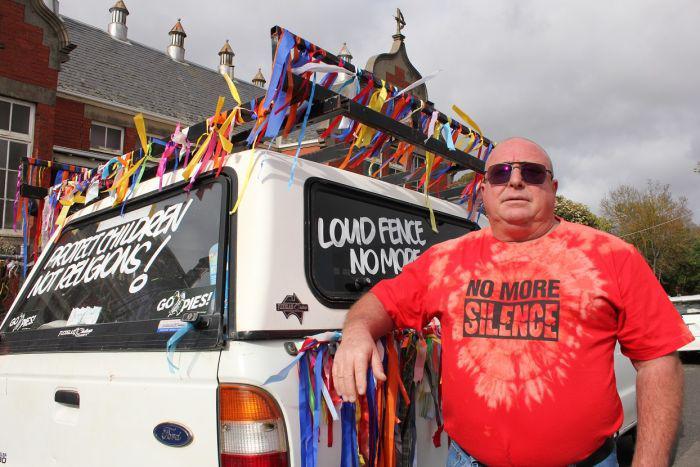 Survivor Tony Wardley says laws need to be strengthened across the country to protect children from institutional abuse.
Survivors of institutional child sexual abuse in Ballarat have dismissed the Prime Minister's national apology in Canberra on Monday as "hollow" in the face of inconsistent reporting laws.
It took 536 pages for lawyers working for the Royal Commission into Institutional Responses to Child Sexual Abuse to summarise the extent of child abuse committed within Catholic institutions across the Ballarat diocese.
It was the first time the inquiry had focused on an entire community, and what they found was a "catastrophic failure of leadership" that put the reputation of the church before children, and caused irreparable harm for the entire community.
"I want people to be serious," said Paul Tatchell, a 59-year-old city councillor who was assaulted by the former Christian Brother, Edward Dowlan, as a teenager.
"I stood up, I paid a price for it, and I need someone out there to do the same."
Mr Tatchell was one of the first child abuse victims to successfully pursue Dowlan's criminal prosecution in the 1990s.
"I would never have told a soul, had I known that at the end of the journey we were not going to get there," he said.
Tax them 'until they come to heel'
Mr Tatchell said he was devastated that the Australian Catholics Bishops Conference had refused to amend its practices around the seal of confession so that information relating to child abuse was immediately reported to authorities.
"I can't save people from what happened before, any more than I can take back what happened to me," Mr Tatchell said.
"But what I can do is make sure that we have rules in place, that if something would happen again, somebody will know about it.
"Now if they can't do that, well, I've just bared my soul for 25 years, I've embarrassed myself, humiliated myself, talked about things that were incredibly personal to me, that I didn't want anyone to know, I didn't want my children to know, I didn't want my wife to know.
"I certainly didn't want 26 million other people to know. Well bugger 'em, they just slapped me in the face."
Mr Tatchell said until the Commonwealth put pressure on Catholic authorities to undergo reform, any apology rang hollow.
"Do something serious — protect people, make sure they're okay.
"Tax the crap out of them, until they come to heel."
Reporting laws 'ad hoc'
Abuse victim Tony Wardley is opposed to the apology but said he would travel to Canberra to make his voice heard.
He was a primary student when he was abused at the notorious Christian Brothers' St Alipius Boys School.
He will be joined by another student and abuse victim from the school, Paul Auchettl.
"We're not taking away from anyone who feels they need the apology, because abuse has come from all sectors, but we've still got to get our point across, for children of the future," Mr Wardley said.
"If they think saying sorry up there is going to finish it, it's not — there's still so much to be done."
Mr Wardley said his main concern was that reporting laws requiring adults in institutions to reveal information about child abuse remained inconsistent.
"It's ad hoc, across the country, what the laws to protect children will be," he said.
"The laws haven't come in to put pressure on these institutions to really do the right job."
The Commonwealth has previously said reporting laws are largely a matter for the states, although Attorney General Christian Porter has said he favours laws that ensure the protection of children.
New South Wales and Victoria are the only states to have enacted criminal failure to report laws that require all adults with knowledge of child abuse to report it, although neither state has yet removed exemptions for priests hearing confession.
In the lead-up to the Victorian election, the Victorian Government and Opposition have both pledged to make priests mandatory reporters, and to remove any religious loopholes preventing people in religious ministry from reporting child abuse.
'Loud' ute headed to Canberra
Before he took off for the capital, Mr Wardley returned to the Christian Brothers school where he was assaulted as a child.
There was some irony to his reasoning.
"This is the first place survivors actually felt support, and it's strengthened a lot of us," he said.
The school's fence in Ballarat East is littered with coloured ribbons and is the original site of the Loud Fence grassroots community movement, where people tie ribbons outside locations of institutional abuse in a show of support for victims.
Before his send off, Mr Wardley got a few more tied to his ute from family and friends.
"I'm just recharging my batteries," he said.