$10M clergy sex abuse lawsuit filed after Brouillard's death
By Haidee V Eugenio
Pacific Daily News
October 22, 2018

https://www.guampdn.com/story/news/2018/10/22/10-m-clergy-sex-abuse-lawsuit-filed-after-brouillards-death/1725381002/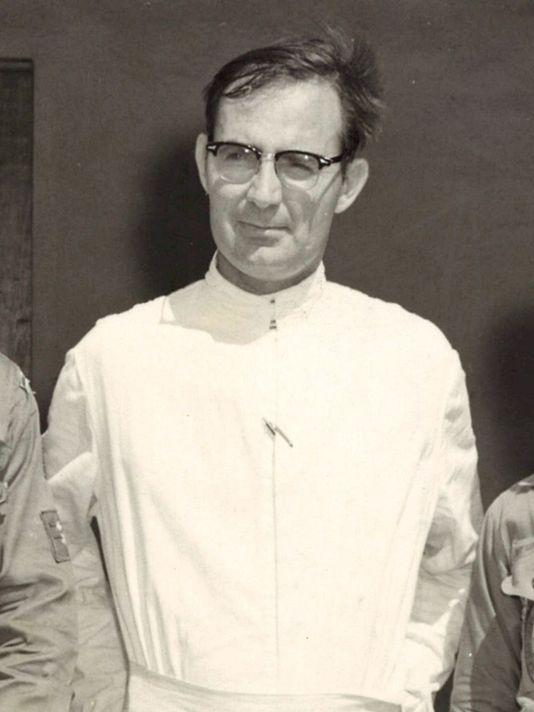 Father Louis Brouillard is shown in an undated photo from the Pacific Daily News archives.


[with video]



Almost two weeks after his death, retired Guam priest Louis Brouillard continues to be a subject of clergy sex abuse allegations.

A plaintiff identified in court documents only as V.P., to protect his privacy, filed a $10 million lawsuit on Monday in federal court, alleging that Brouillard sexually molested and abused him when he was a 12- or 13-year-old member of the Yona Boy Scout Troop around 1973 or 1974.

V.P., represented by Attorney David Lujan, said in his lawsuit that Brouillard would pick him up and other boys for weekly outings in the guise of earning Boy Scouts merit badges but would abuse them while swimming.

"While swimming, Brouillard would swim completely naked and routinely instructed V.P. and the other boys to remove their clothes, and Brouillard would grope and touch their private parts," the lawsuit said.

Named in nearly 200 clergy sex abuse lawsuits

Brouillard, who died in Minnesota on Oct. 10 at the age of 97, is named in more than 130 or nearly 200 clergy sex abuse lawsuits filed in local or federal courts since 2016.

Brouillard was on Guam from 1948 to 1981 as a priest of the Archdiocese of Agana and as scout master for the Boy Scouts of America. The lawsuit named the late priest, the archdiocese and Boy Scouts as among defendants.

Brouillard was the only clergy of the archdiocese to admit sexually abusing Guam children, when interviewed by the media in 2016 and through a signed affidavit. He was also deposed in Minnesota in 2017 by lawyers representing plaintiffs and defendants in clergy sex abuse cases.