Justice department issues subpoena to Altoona-Johnstown diocese in priest child sexual abuse probe
By Dave Sutor
Altoona Mirror
October 23, 2018

https://bit.ly/2AoH9YU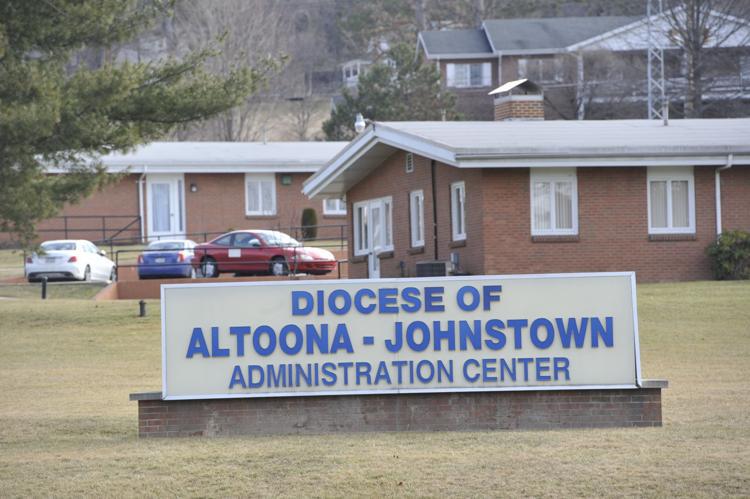 The offices of the Roman Catholic Diocese of Altoona-Johnstown in Hollidaysburg are shown in this file photograph.
The Roman Catholic Diocese of Altoona-Johnstown became the last of Pennsylvania's eight dioceses to confirm it had been served a subpoena as part of a U.S. Department of Justice investigation into alleged child sexual abuse and cover-ups carried out by the Catholic Church within the commonwealth.
"In recent days, the Diocese of Altoona-Johnstown received inquiries about a federal grand jury subpoena that has been acknowledged by the other dioceses of Pennsylvania," according to a statement emailed by Tony DeGol, Altoona-Johnstown's secretary for communications, on Tuesday. "Normally the Diocese of Altoona-Johnstown does not respond to inquiries about litigation. At this time, we can confirm that the Diocese of Altoona-Johnstown has received the same subpoena. The Diocese of Altoona-Johnstown will cooperate with the federal grand jury investigation. No other comments will be made at this time."
The DOJ is reportedly investigating whether church officials knew of religious leaders taking children across state lines for illicit purposes or sending sexual images using a computer or cellphone, or if those in positions of power instructed anyone not to contact police, reassigned suspected predators or used money or other assets in connection to the scandal.
If a systemic cover-up can be shown, church leaders could be charged under the Racketeer Influenced and Corrupt Organizations Act – more commonly known as RICO – that has been used against the mafia.
Department of Justice officials started the investigation last week after the Pennsylvania Office of Attorney General released a grand jury report in August that provided details about six dioceses – Harrisburg, Pittsburgh, Greensburg, Scranton, Allentown and Erie – allegedly carrying on decades-long cover-ups to protect predator priests.
The state investigation had wide-ranging impact, including leading to the resignation of Cardinal Donald Wuerl, as archbishop of Washington, after he was accused of helping protect child-molesting priests while serving as Pittsburgh's bishop from 1988 to 2006.
But, so far, almost all of the accused have avoided criminal or civil prosecution because the alleged crimes took place past Pennsylvania's statute of limitations, which is until the victim reaches age 30 for civil cases and 50 for criminal.
"Too often institutions are able to escape accountability through a mix of archaic laws like statutes of limitations, strong-armed agreements to silence survivors who have come forward, or by advancing a culture that keeps survivors fearful, ashamed, and afraid to tell others what had happened to them," according to a statement released by Survivors Network of those Abused by Priests. "Fortunately for survivors and others who value accountability, the Department of Justice is able to investigate despite Pennsylvania's statute of limitations. This is certainly a welcome development."
A similar report about the Altoona-Johnstown Diocese was released in 2016. Those findings spurred the investigation into the six other dioceses.
The Archdiocese of Philadelphia had been investigated by the state in 2005 and 2011.
Contact: dsutor@tribdem.com