FRENCH PRIEST KILLS HIMSELF AFTER FACING SEX ABUSE ACCUSATIONS
By Joshua Gill
Daily Caller
October 23, 2018

https://dailycaller.com/2018/10/23/french-priest-kills-himself-sex-abuse/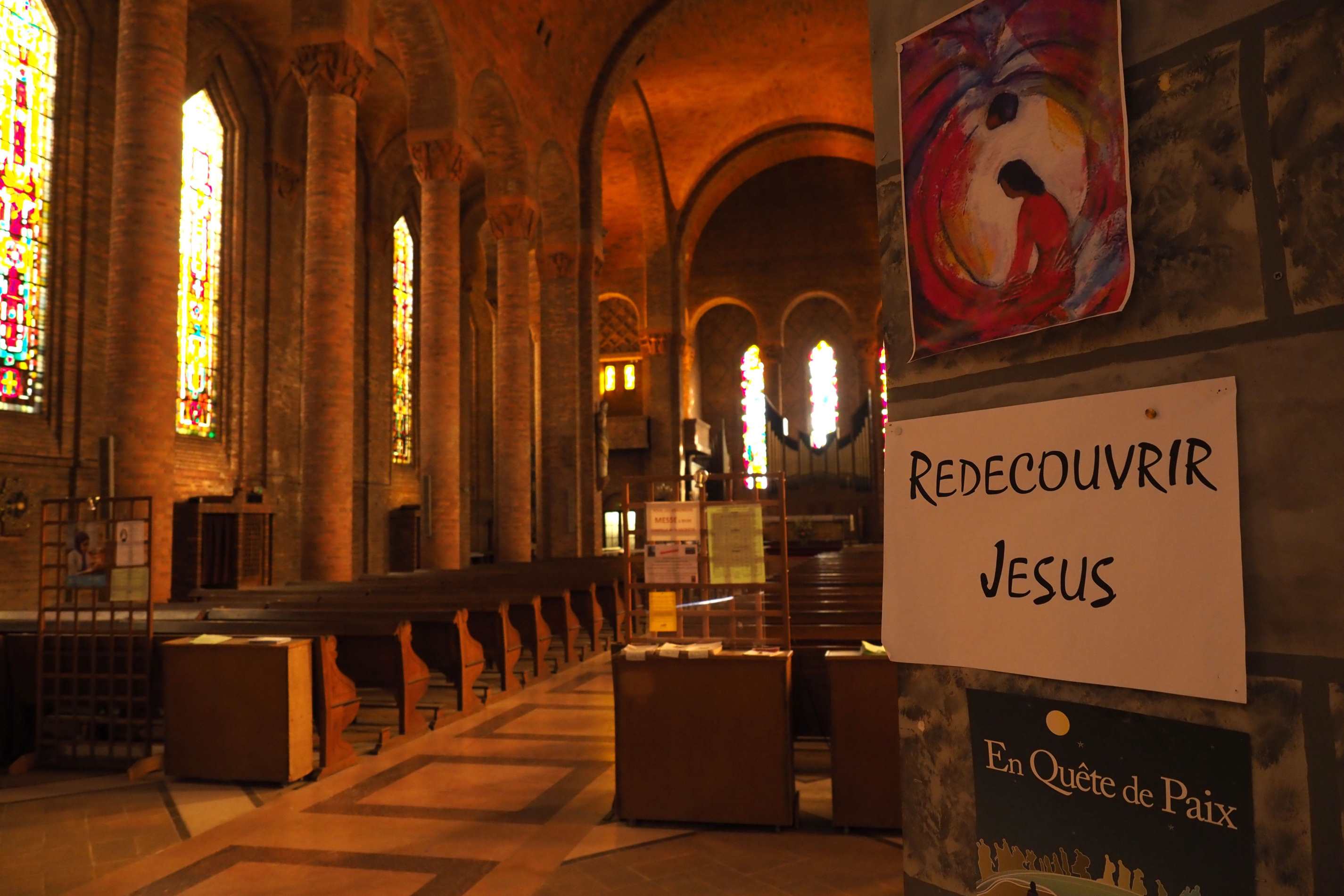 A picture taken on Oct. 23, 2018 shows the interior of the Sainte Jeanne D'Arc church near the presbytery where Priest Pierre-Yves Fumery killed himself on Oct. 20, 2018 in Gien, near Orleans, central France. — Pierre-Yves Fumery was under investigation for alleged sexual assault.
A French priest killed himself after authorities questioned him about allegations of child sexual abuse, becoming the second priest in a month to do so.
Catholic officials said that Father Pierre-Yves Fumery hanged himself in his presbytery in the French town of Gien after authorities questioned but did not charge him concerning allegations that he sexually assaulted a child under the age of 15. Fumery, 38, joined the ranks of fellow Priest Jean-Baptiste Sebe, also 38, who committed suicide on Sept. 19 after a mother accused him of committing "indecent behavior and sexual assault" against her daughter.
Jacques Blaquart, the Catholic bishop of Orléans, called Fumery's suicide a "moment of suffering and a tragic ordeal," according to AFP news agency.
Blaquart reportedly told Fumery to take a leave of absence and seek counseling after several parishioners complained of his alleged "inappropriate behavior" with children between the ages of 13 and 15. No church officials reported the allegations to authorities since the diocese did not believe the allegations were egregious enough to be reported.
Fumery reportedly killed himself shortly after returning to Gien from his leave of absence.
The allegation against Sebe also went unreported to authorities, despite his accuser reporting her accusation to the archbishop of Rouen. Sebe, like Fumery, killed himself by hanging in a church in Rouen.
Local prosecutor Etienne Thieffry said at the time that authorities were investigating "the exact reasons for the suicide" and that "at this point, no complaint has been filed," according to AFP.
Contact: joshua@dailycallernewsfoundation.org