Catholic Church to Discuss Sex Abuse Scandal at Retreat at Mundelein Seminary
By Michael Sneed
Sun Times
October 25, 2018

https://chicago.suntimes.com/columnists/catholic-church-discuss-sex-abuse-scandal/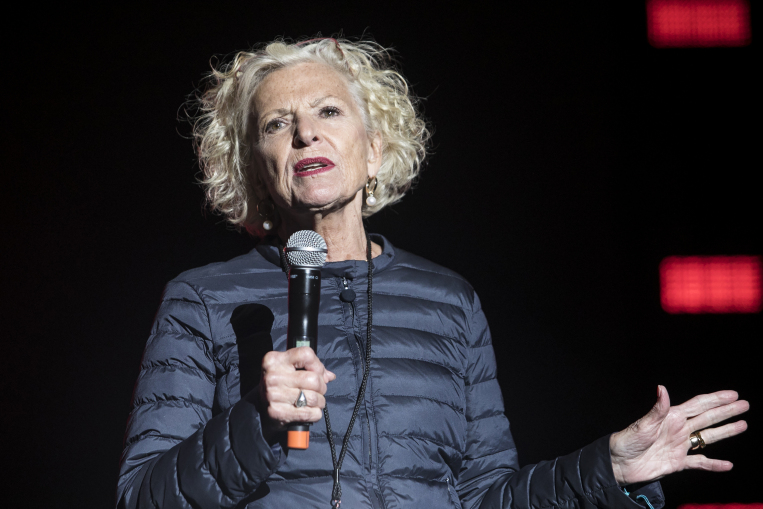 Illinois Supreme Court Justice Anne Burke once headed the lay board that addressed the priest pedophile s;candal of 2004. | Ashlee Rezin/Sun-Times



Pew news . . .

Pope Francis has called it.

Watch for a weeklong spiritual retreat for U.S. Catholic bishops to be held at Mundelein Seminary in early January as the church hierarchy prepares for a plan to consider its role in the latest scandal involving the U.S. clergy sex abuse crisis.

"They better pray," said Illinois Supreme Court Justice Anne Burke, interim head of the lay board chosen by the U.S. Conference of Catholic Bishops to address the priest pedophile scandal in 2004. She has been critical of the way the church hierarchy subsequently ignored their advice, and believes a lay board should conduct the investigation.

"They should have followed our charter in the first place," said Burke, who chatted with Sneed via phone before her speech at Georgetown University on Wednesday addressing the church's sexual abuse scandal.

OPINION

The latest contretemps involves the role the bishops may have played in attempting to sweep the clerical problem under the rug by hiding or protecting pedophile priests years ago.

"Now fifteen U.S. attorneys general have issued subpoenas to dioceses all over the country to turn over their documents and secret files," she said.

Illinois Attorney General Lisa Madigan announced plans to meet with Catholic Church leaders throughout the state to examine the local ties of about a half-dozen clergy members named in the report.

"The faucet is now going drip, drip, drip and if I were advising dioceses, I would tell them to voluntarily give their files to the civil authorities and cooperate before a subpoena arrives at their doorstep," Burke said.

Sneed is told Chicago Cardinal Blase Cupich, who was handpicked by the pope, volunteered Mundelein seminary as the retreat site. Located in Lake County and near Chicago, it is the largest Catholic Seminary in the nation with a little more than 200 Seminarians worldwide.

The retreat, set for January 2-8, follows a Pennsylvania grand jury report claiming bishops covered up for hundreds of priests and clergy members accused of sexual abuse of children going back 70 years.

I spy: Former President Bill Clinton may be dealing with suspect packages laden with bombs right now, but while in town recently he dined with 20 guests including "Chicago Fire" star Taylor Kinney at RPM Steak. . . . Ditto for daughter Chelsea Clinton the next day at RPM Italian. . . . Bulls legend Scottie Pippen spotted dining at TAO. . . . Same for three-time Stanley Cup champ former Blackhawk Chris Chelios. . . . White Sox/Bulls owner Jerry Reinsdorf spotted dining at the ever popular Kiki's Bistro. . . . Today's birthdays: Ciara, 33; Katy Perry, 34; and Craig Robinson, 47.