Little Rock Diocese Reveals 26 More Abuse Cases
By Kat Stromquist
Arkansas Online
October 25, 2018

https://www.arkansasonline.com/news/2018/oct/25/lr-diocese-reveals-26-more-abuse-cases-/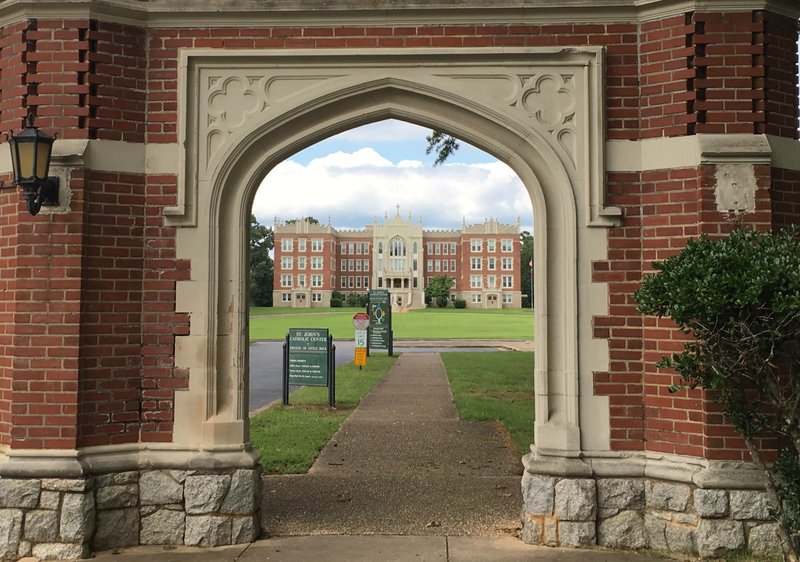 Diocese of Little Rock. - Photo by Gavin Lesnick



The Diocese of Little Rock said it has received 26 more allegations of abuse by priests within the diocese after its September release of a list of clergy members who were "credibly accused" of sexual abuse against minors.

In a letter to church members Tuesday, Bishop Anthony B. Taylor provided an update after the diocese's initial posting of the list that identified 12 priests accused of abuse who served in Arkansas. Taylor said the church had received more than two dozen additional complaints in recent weeks.

"I had hoped that the release of the names of those priests known to have abused minors might enable any as-yet unknown victims to come forward to share their story and receive help, and this has in fact occurred," Taylor wrote. "Since Sept. 10 we have received 26 additional allegations, most of which were against priests already listed in last month's letter, and none of which were against priests who are currently in active ministry in Arkansas."

All of the new reports concern events that occurred before 2002, he wrote. Taylor said that although the church has "not had the time" to investigate "thoroughly," those who made allegations have been offered assistance.

The diocese did not immediately return a call requesting comment Wednesday evening.

In his letter, Taylor said the diocese is cooperating with a review the attorney general's office has undertaken of the church's handling of allegations received since 2002.

He also said work is set to begin Nov. 9 on an assessment by a consulting group that has worked with other dioceses and specializes in child-abuse prevention, among other matters.

In a phone interview after the initial list's release, Taylor said he had chosen to name the accused priests in response to what he had heard from the state's Catholic community and after an August grand jury report that detailed hundreds of episodes of sexual abuse by Pennsylvania priests.

This fall, dioceses around the country, including organizations in Texas, California, Indiana, Louisiana and Washington, D.C., have announced plans to take the same step.

After the publication of the list in Arkansas, Taylor appeared in a recorded homily played at Catholic Masses statewide to speak directly to parishioners about his decision.

"I believe full disclosure is simply the right thing to do. ... This is your church, and you have a right to know," he said.

The Diocese of Little Rock includes Catholic churches throughout the state. Taylor has served as its leader since 2008.

With Tuesday's update, Taylor called for prayers for victims and their families and urged anyone who had experienced abuse to contact the Arkansas Child Abuse Hotline and church leadership.

"I am inspired by the courage and trust required for these victims to come forward to share their pain and their trauma, and I would like to renew my call for any others who have been abused or know someone who has been abused to come forward because we want to help," he wrote.