'60 Minutes' report on diocese lauded, criticized
Observer
October 30, 2018

https://bit.ly/2Q5hxpj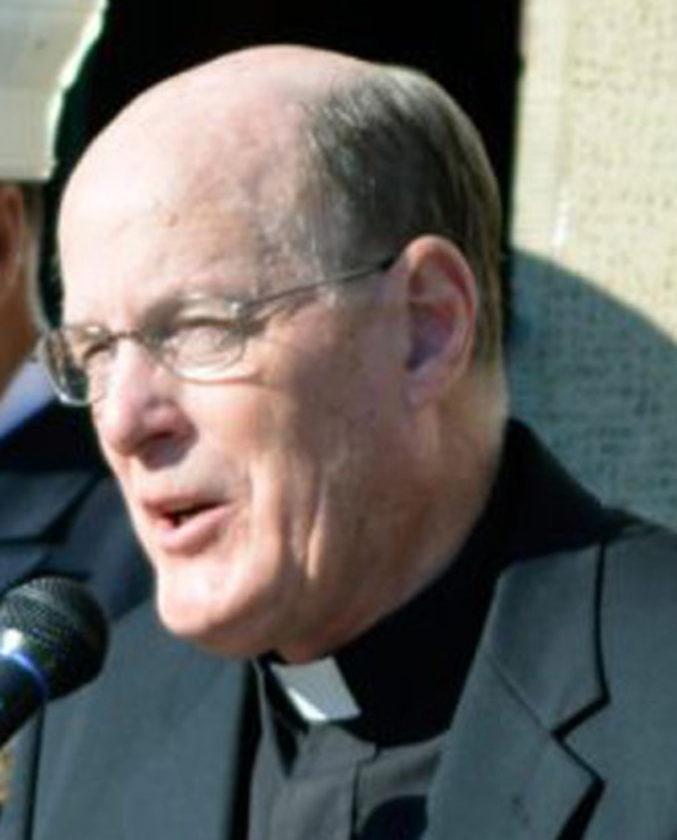 Rev. Dennis Riter
A sexual abuse survivor from the Diocese of Buffalo is hailing the "60 Minutes" report that aired Sunday night on the CBS network news magazine.
Matt Golden, who sued the Diocese of Buffalo in August claiming the diocese and Bishop Richard J. Malone created and exposed the public to dangerous predator priests and continue to do so through present day, said he was "not surprised" by what he saw in the segment.
Golden's lawsuit claims the diocese continues to conspire and engage in efforts to conceal from the public and law enforcement, the identities of priests who have sexually abused minors and allow known child molesters, like the Rev. Dennis Riter who abused Matthew when he was a child, to live freely in the community without informing the public. To-date more than 80 priests have been accused of child sexual abuse in the Diocese of Buffalo.
Riter continues to serve Mass at St. Elizabeth Ann Seton Church in Dunkirk.
"Things will not change for the better in the Diocese of Buffalo unless all the Catholic Bishops in New York are forced to come clean and tell the truth," Golden said. "This is why I brought suit against the Diocese of Buffalo and Bishop Malone, because they are protecting Fr. Riter, and how many others?"
The Diocese of Buffalo also offered a response to the "60 Minutes" segment. Here was the statement issued on Monday afternoon:
"Two stories aired on Sunday, October 28, regarding the Diocese. Many have sought our comment about both. Therefore, we issue this statement and will provide information in the days ahead that will add perspective to the stories. For now, we simply observe that the material reported in the stories was incomplete, out of context and in some cases plainly inaccurate.
"We know that some clergy and lay people have chosen to speak their minds and publicize confidential documents about the current crisis in our diocese These individuals say that they acted according to their consciences. We take them at their word, as we did before. If they have any specific matters that they believe need to be addressed, we would appreciate that information.
In addition to this statement, Malone offered this statement as to why he would not be interviewed on "60 Minutes":
"I appreciate the invitation to interview with '60 Minutes.' Regrettably, I must decline for two reasons.
"First, the Church is in the eye of a storm largely as a result of wrong decisions made decades ago and even some made recently, as I have acknowledged. But, our efforts and our focus have always remained steadfast: protect the children and reconcile with the victims.
"To that end, we have strengthened our policies and protections against abuse and we plan to extend those protections for adults as well.
"We have instituted an Independent Reconciliation and Compensation Program to bring some measure of justice to those who have been abused.
"We have hired a former Special Agent of the Federal Bureau of Investigation to monitor our professional responsibilities and obligations.
"We continue to reach out to victims, remove clergy with substantiated allegations from ministry and cooperate with Federal and State investigations.
"These activities occupy most of my days, but as St. Francis of Assisi instructed us: start by doing what is necessary; then do what is possible; and suddenly you're doing the impossible.
"Second, while '60 Minutes' is free to interview whomever they wish for this story, it is clear to me and my staff that your roster of interviews did not include those who are aware of the full extent of the efforts of our Diocese to combat child abuse. Nor does it include those who urge me every day to stay the course and restore the confidence of our faithful.