Buffalo Diocese Places Another Priest on Leave Amid Probe
By James Neiss
Associated Press
November 1, 2018

https://www.niagara-gazette.com/news/local_news/buffalo-diocese-places-another-priest-on-leave-amid-probe/article_fde5a614-ddda-11e8-8efb-1b904d24d9d0.html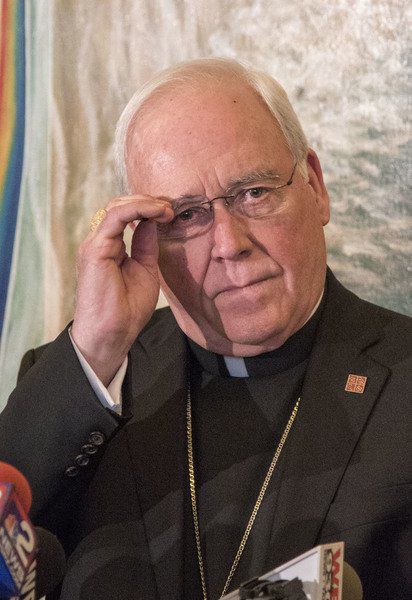 Bishop Richard J. Malone, of the Roman Catholic Diocese of Buffalo, listens to a question about sex abuse victims.



The Catholic Diocese of Buffalo has placed another priest on administrative leave amid an investigation into alleged clergy sexual misconduct.

Diocesan officials said in a statement that Bishop Richard Malone has placed Father Michal Juran on leave after receiving an abuse complaint. Juran is the 16th Buffalo diocese priest to be suspended. There are at least 80 members of the clergy who have been publicly accused of misconduct.

Malone's former assistant, Siobhan O'Connor, told CBS' "60 Minutes" in a recent interview that she secretly copied and leaked confidential files about the alleged misconduct. O'Connor said she left the diocese after seeing documents indicating Malone had allowed accused priests to continue working.

Malone has said he made mistakes handling allegations. He has resisted calls to resign.