Retired Clinton Priest Accused of Sexual Abuse; Survivors Network Urges More Disclosure
By Maria Nagle
Herald & Review
November 2, 2018

https://herald-review.com/news/state-and-regional/update-retired-clinton-priest-accused-of-sexual-abuse-survivors-network/article_61766c96-6111-5c1e-a2f8-a2b7894c419a.html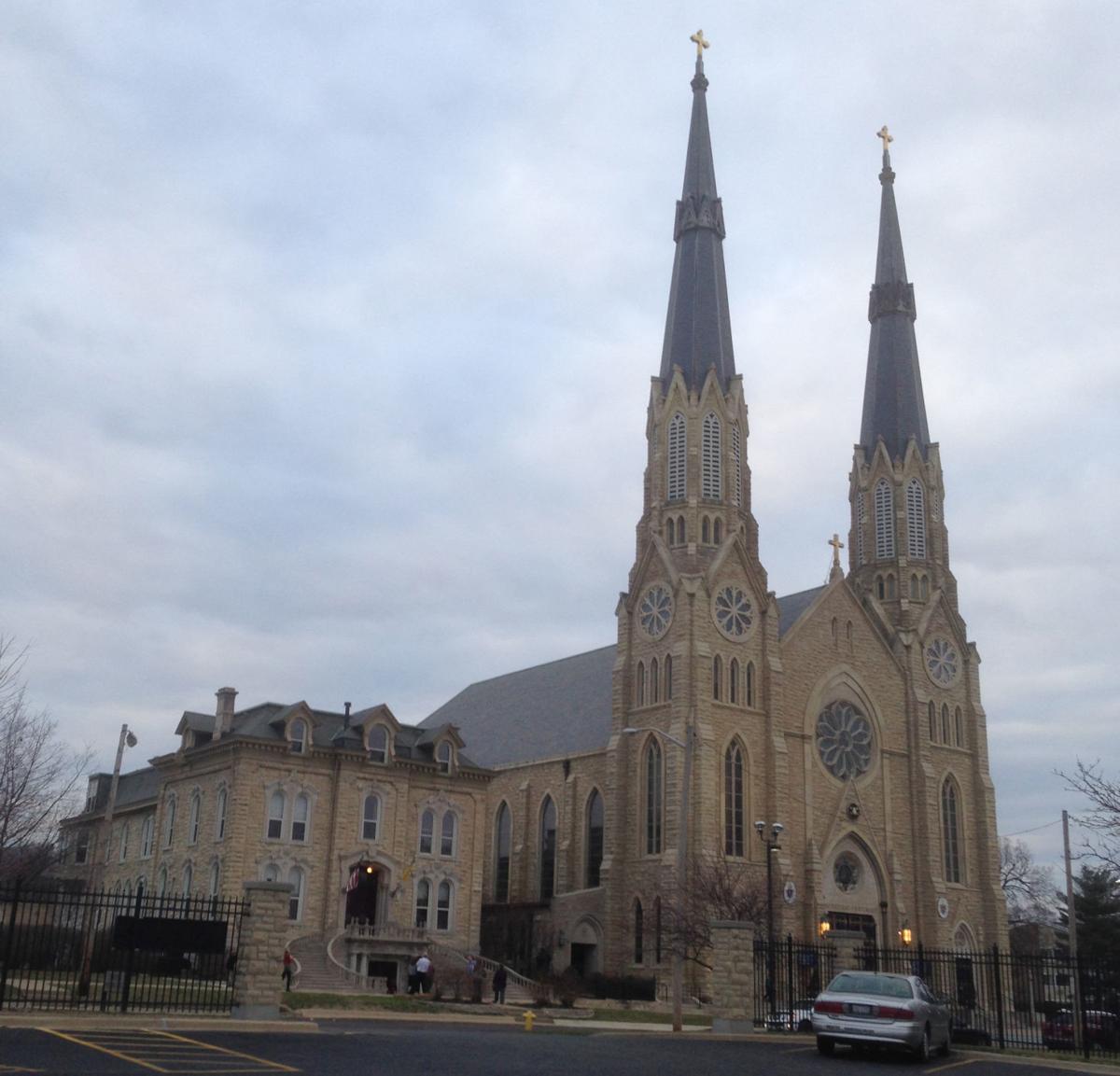 This March 5, 2017, file photo shows the Cathedral of Saint Mary of the Immaculate Conception in Peoria and the adjoining rectory, which is the residence of Bishop Daniel Jenky.



The Survivors Network of those Abused by Priests wants to know what prompted the Peoria Catholic Diocese to order three retired priests to step down now from public ministry when they face credible allegations of sexual abuse from decades ago.

"The big question is, Why now? What they are doing now, it seems, is unloading these secret crimes from decades ago that they swept under the rug," SNAP spokesman Kate Bochte said. "It's possibly because they know the attorney general is investigating these crimes now.

"I've heard from many survivors and their No. 1 concern is that this stops ó that not another child is violated by any priest," said Bochte, speaking from Chicago on Friday. "A big part of that is also holding perpetrators accountable and exposing the crimes."

George Hiland, Duane Leclercq and John Onderko are accused of engaging in sexual misconduct with minors. The incidents date back 50 years for Hiland, 30 years for Leclercq and 55 years for Onderko, the diocese said on Thursday.

Leclercq's assignments included Holy Trinity in Bloomington from 1964 to 1969 and St. John in Clinton and St. Patrick in Wapella from 1983 to 1989. Hiland served St. John the Baptist, Fairbury, St. Patrick, Dwight and St. James, Forrest, between 1976 and 1994.

Holy Trinity officials referred all questions Friday to the Peoria diocese. The church offices in several of the rural communities were not open Friday. The cases have been referred to the state's attorneys for the counties in which the alleged incidents reportedly occurred.

The Springfield Diocese, which includes Decatur, has not published the names of credibly accused priests and does not have immediate plans to do so, according to a statement by communications director Marlene Mulford.

"The diocese is currently focused on working with the Illinois Attorney Generalís Office, fulfilling their information requests and collaborating with their investigative work," the statement said. The diocese, headed by Bishop Thomas John Paprocki, covers 28 counties in Central Illinois, including Christian, Coles, Cumberland, Douglas, Effingham, Fayette, Macon Moultrie, Sangamon and Shelby counties.


The Peoria Diocese released no other specifics on the allegations on Friday, but said it "remains committed to maintaining a safe environment for all children," adding in the statement that Bishop Daniel Jenky "continues to pray daily for all victims of sexual abuse and apologizes and prays that the Lord will heal the wounds resulting from this abuse."

Jeff Jones, 65, said he remained silent for more than 30 years about being abused by another priest in the Peoria diocese. Jones, who now resides in Rockford, and his brother settled their lawsuits with the diocese in 2005.

While growing up in Pekin, Jones said he was abused by a priest, starting when he was 9 years old and lasting until he was 15.

"I was afraid to talk about this," Jones told The Pantagraph Friday. "I never said a word until I was 46 years old. It's hard to do. It's hard to expose yourself about something like this. It's very embarrassing and humiliating."

Some dioceses across the nation have begun releasing names of priests who have been deemed to face credible accusations of abuse.

New York's attorney general has launched a probe into clergy sex abuse allegations in the Roman Catholic Church after a grand jury report found rampant sexual abuse of more than 1,000 children by about 300 priests in Pennsylvania since the 1940s. Several other states have also announced investigations into allegations of clergy abuse in local dioceses.

In October, Pope Francis called on Catholic bishops nationwide to gather for a historic seven-day spiritual retreat at Mundelein Seminary in suburban Chicago in January as church hierarchy grapple with the ongoing clergy sex abuse scandal, according to the Chicago Tribune. The Mundelein retreat is scheduled for Jan. 2-8.

Illinois Attorney General Lisa Madigan followed with plans to meet with Catholic Church leaders throughout the state to examine the local ties of about a half-dozen clergy members named in a grand jury report related to the scandal.

A lawsuit was filed in Chicago in October by three men and one woman against every diocese in Illinois for an alleged ongoing scheme to cover up sexual assault by priests. A key goal said attorney Jeff Anderson, who filed the suit, is to force each diocese to make public the names of all priests, living and dead, accused of child molestation.

"What SNAP calls on them to do is open it up and just don't put this all on the state's attorney's offices, which may be limited because of statute of limitations," Bochte said. "Why doesn't the Catholic Church, the diocese and Bishop Jenky go ahead and make public every single document they have on these priests, going back to the beginning of their seminary days?

"Jenky has in his power to make those documents public," she said. "There are likely a lot more victims than are being recorded right now with the dioceses."