Buffalo diocese expands list of credibly accused clerics
By Jonah Mckeown
Catholic News Agency
November 05, 2018

https://bit.ly/2zvNrEA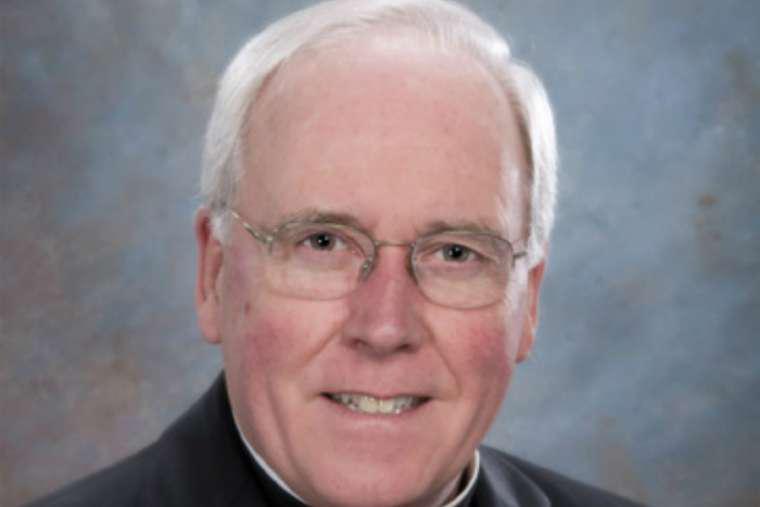 Bishop Richard Malone of Buffalo.
The Diocese of Buffalo is adding to their public list of clergy with credible allegations of sexual abuse against a minor.
Diocesan officials, including Bishop Richard Malone, held a press conference Nov. 5 during which they fielded questions from reporters about the investigation process for allegations of sexual abuse. Malone held a meeting with priests from across western New York earlier that day to discuss the current situation.
The new list contains an additional 20 names of clergy with "substantiated claims of sexual abuse of a minor," as well as 16 names of clergy who were or are members of religious orders and had served in Buffalo.
The original list, published in March, included 42 names of accused priests. Leaked diocesan documents suggested that the diocese had received complaints against more than 100 priests when the list was created. Siobhan O'Connor, a former executive assistant to Malone, leaked the documents to a local television station.
Following O'Connor's disclosure, Bishop Malone and diocesan officials are facing accusations that they culled a list of accused clergy in order to produce a "much lower number for the public to digest," according to the investigative report from WKBW Channel 7.
Diocesan lawyer Lowler Quinlan stated at the press conference that the diocese had received 191 complaints of sexual abuse during 2018 alone; usually the diocese received an average of 11 complaints per year. This influx of cases meant the diocese had to take on additional staff, Quinlan said.
Bishop Malone admitted last week that he made mistakes in dealing with sexual abuse cases where adults were involved, but maintains that he has not mishandled allegations involving children. He also reiterated his decision not to resign.
The diocese has not released a list of clergy accused of sexual misconduct involving adults.
Sister Regina Murphy, chancellor of the diocese, is responsible for the files on accused priests. She told the press conference that she did an inventory in April of all the files in the diocese' possession, and that they are "much better organized now." She stated that there are no priests ordained in the last 20 years with an allegation of sexual abuse of a minor in the diocese.
Of the 132 clerics the diocese said its investigators had looked into so far, a total of 62 have now been publicly listed, and 45 are still living.
The list does not include the names of 48 deceased priests and 18 religious order priests with a single allegation against them; nor does it include 18 priests removed from ministry but whose cases have not yet been resolved. In some cases, abuse by a religious order priest did not occur within the Buffalo diocese, so their names also were not included.
In response to questions about why religious order priests were left off the original list, Quinlan said it was because the Diocese of Buffalo did not have the authority to discipline them. Regarding deceased priests with one allegation against them, Quinlan said that it would be unfair to the priest's family to put them on the list since they would be unable to do anything to defend their own reputation. Beyond a single allegation, however, Quinlan said the bishop "made the call" and decided that it would be reasonable to include those names.
The list also does not include the names of four clerics whom the Diocesan Review Board cleared of sexual abuse charges.