Deceased St. Bonaventure University Friar Among Newly Identified Accused Priests
By Tom Dinki
Olean Times Herald
November 7, 2018

http://www.oleantimesherald.com/news/deceased-st-bonaventure-university-friar-among-newly-identified-accused-priests/article_6ac7f7b8-e255-11e8-ae3d-d7d2f2b4fc2e.html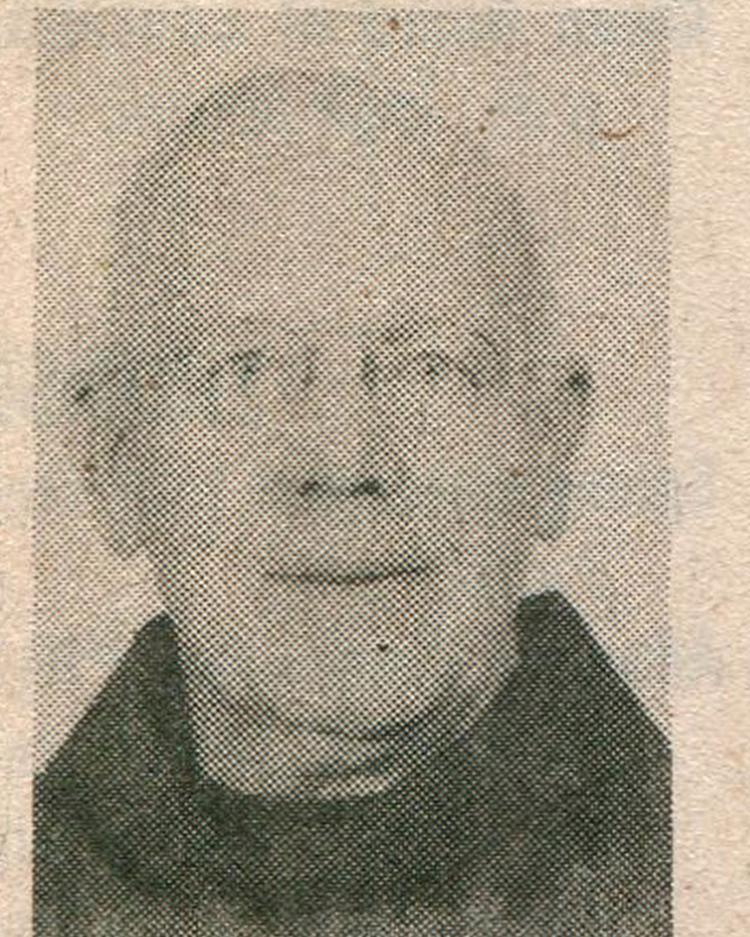 The Rev. Maurice Scheier



A longtime and now-deceased St. Bonaventure University friar was credibly accused of sexually abusing a minor.

The Rev. Maurice Scheier was among the additional 36 priests identified by Buffalo Bishop Richard Malone on Monday as having had substantiated claims of abuse against them. Scheier worked at St. Bonaventure from 1928 to 1986, leading the university's math department and serving as dean of science, before his death in 1991.

SBU-TV, St. Bonaventure's student-run news station, first reported Scheier's connection to the university.

In a statement Tuesday, St. Bonaventure President Dr. Dennis DePerro said Monday's announcement was the first time university officials learned of accusations against Scheier, adding their records do not indicate Scheier was ever accused of abuse while employed at St. Bonaventure.

DePerro said clergy abuse claims are investigated and adjudicated by either the bishop or the friar's sponsoring province, which in Scheier's case was Holy Name Province of the Franciscan Friars. DePerro said any inquiries should be directed to the provincial minister of Holy Name Province, who could not immediately be reached Tuesday.

According to Olean Times Herald archives, Scheier was born Andrew Scheier in 1901 in Allegany. He was received into the Franciscan Order in 1920 and given the religious name Maurice. He studied philosophy and theology at St. Bonaventure's seminary, and was ordained at St. Bonaventure Church in 1927.

He originally joined the St. Bonaventure faculty as a Greek and mathematics instructor for two years. He eventually held the posts of head of the mathematics department, dean of science, vicar and guardian of the friary, Times Herald archives state.

Scheier also served as pastor of Sacred Heart Church in Knapp Creek from 1961 until it was closed by the diocese in 1988.

Scheier does not appear to be the only ex-St. Bonaventure friar accused of abuse. The Rev. Gary Ketcham was named in a recent Pennsylvania grand jury report about clergy sexual abuse. Ketcham was convicted in 1990 of molesting two boys while visiting friends in Alabama. He was assigned to St. Bonaventure's faculty from 1977 to 1984, according to the grand jury report.

The diocese's naming of 36 priests during a press conference Monday in Buffalo brought the diocese's list of credibly-accused priests to 78.

The diocese released the names of first 42 priests in March following a February admission by a former Basilica of St. Mary of the Angels priest and Archbishop Walsh High School teacher. The Rev. Norbert Orsolits admitted to The Buffalo News that he sexually abused "probably dozens" of teenage boys during the late 1970s and early 1980s.

Among those 42 priests identified by the diocese in March, more than a third served throughout Cattaraugus and Allegany counties at some point in their careers

The diocese has been engulfed in controversy as numerous victims have come forward with claims priests sexually abused them as children.

In August, WKBW-TV reported that Malone allowed a priest to continue serving after a Catholic elementary school teacher reported the priest was grooming a child for sexual relationship. The news station also reported Malone allowed another priest to serve after the priest was accused of unwanted sexual advances on two adult men.

WKBW-TV was given leaked diocesan documents by Malone's former assistant, Siobhan O'Connor. The reporting was the subject of a recent episode of CBS "60 Minutes."

Many, including diocesan insiders, have called for Malone to resign, but he has refused.

During Monday's press conference, Malone said his resignation would not help the diocese get through the controversy. He also defended himself, saying that he never knowingly allowed a priest accused of child sexual abuse to remain in ministry.

Authorities are looking into the diocese. The U.S. Attorney's Office in Buffalo has subpoenaed the diocese for a probe focused on the alleged trafficking of minors across state lines for the purpose of sex abuse, while the New York State Attorney General's Office is leading a statewide investigation into clergy abuse, with a particular focus on the Buffalo diocese.