Lawsuit accuses former Waterbury priest of sexual abuse
By Jonathan Shugarts
Republican-American
November 07, 2018

http://www.rep-am.com/news/2018/11/07/lawsuit-accuses-former-waterbury-priest-of-sexual-abuse/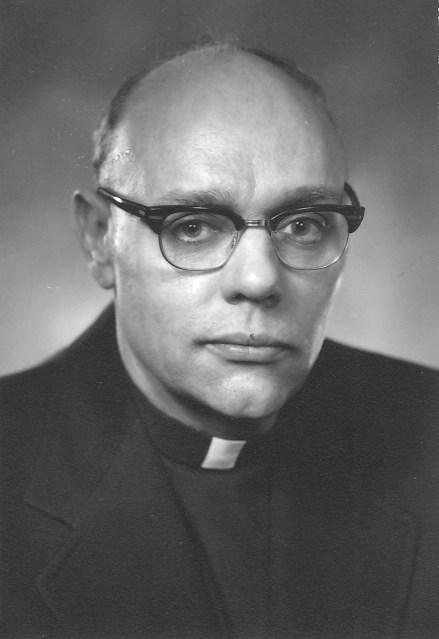 Rev. Walter Vichas
The Archdiocese of Hartford was sued Wednesday by a former city man who is accusing a deceased priest of sexually abusing him when he was an altar boy in 1980.
Rev. Walter Vichas, who died in 2008 at the age of 83, is named in the suit as the abuser of Kevin Distasio who is now 46.
The suit was filed in Waterbury Superior Court and accuses the archdiocese of negligence and reckless and wanton conduct in connection to Vichas' alleged sexual exploitation of the boy while Vichas served as a priest at Blessed Sacrament Church on Robbins Street.
The suit claims that Distasio's parents were devout Catholics who enrolled their son at the Blessed Sacrament School, which was part of the church. Distasio placed "his faith and trust in his church, its clergy, and its priests, which included Rev. Walter A. Vichas, and placed his trust in the same for his moral and spiritual welfare," the suit alleges.
Vichas heard Distasio's confessions, according to the filing. Distasio was raised to believe that priests were to be "obeyed without question" and that priests "represented God and that priests were a form of Jesus Christ," the suit alleges.
When he was about 10-years-old and serving as an altar boy, the suit alleges he sexually abused Distasio before an early morning Mass while he was putting on his vestments in the church.
A woman who identified herself as Distasio's wife said her husband was not available to speak on Wednesday evening.
The suit accuses the archdiocese of not only failing to supervise Vichas, but also failing to remove him from his duties. It also accuses the archdiocese of failing to investigate Vichas' suspicious conduct and claims it also failed to develop a policy for reporting sexual abuse by priests.
Vichas held other assignments at St. Joseph's Church in Waterbury from 1952 to 1964, St. Casimir's Church in New Haven from 1964 to 1965 and St. Patrick's Church in Enfield from 1965 to 1971.He was appointed pastor of Blessed Sacrament in 1971 and served there until his retirement in 2001.
A spokeswoman, Maria Zone, said the Archdiocese doesn't comment on pending litigation. Blessed Sacrament School merged with Saint Mary's School earlier this year and the merged schools are now called Catholic Academy of Waterbury.
The allegation follows multiple other allegations of priests abusing children across the country, the most recent of which was in Pennsylvania. In that case, a grand jury alleged 300 priests had sexually abused children in Catholic dioceses across that state for years, according to media reports.
Distasio's attorney, Thomas M. McNamara, declined to comment about the suit on Wednesday evening, saying he expected to have more information about the case on Friday during a news conference.
The suit requests an unspecified amount in damages.