Sexual abuse allegations are made against priest who retired in San Diego County
By Peter Rowe
San Diego Union-Tribune
November 14, 2018

https://www.sandiegouniontribune.com/news/sd-me-priest-abuse-carlsbad-20181113-story.html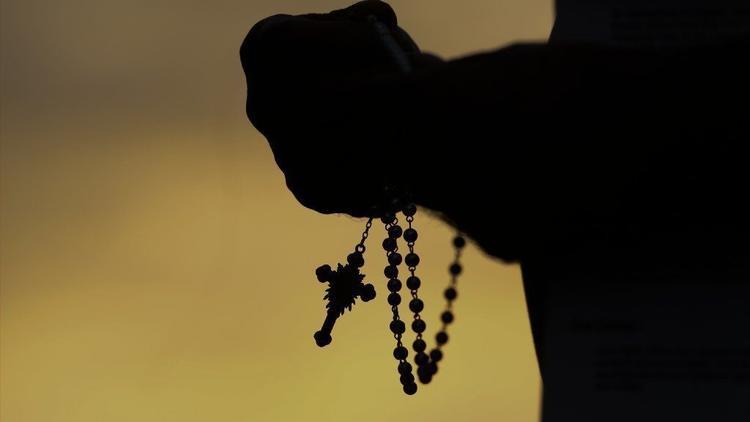 The Rev. James Burson, now in retired in Carlsbad, is accused of molesting a Buffalo, N.Y., high school boy in 1979.
The Rev. James Burson, a Catholic priest now living in San Diego County, has been accused of molesting a Buffalo, N.Y., high school student in the 1970s.
Burson recently was added to the Diocese of Buffalo's list of priests credibly accused of sexual misconduct. The alleged molestation involved a boy at Cardinal Dougherty High School in Buffalo in 1979.
Moving from Buffalo to San Diego around 1996, Burson initially worked as a chaplain at Alvarado, Grossmont and Kaiser hospitals. He also served as a priest at San Diego's Blessed Sacrament parish until his retirement on July 1, 2009.
Then he moved to St. Patrick's Catholic Church in Carlsbad. As recently as Nov. 4, the parish bulletin listed him "in residence." However, a Diocese of San Diego spokesman said that poor health caused him to enter a board and care facility last year.
At Cardinal Dougherty, "there were multiple incidents of abuse," said Mike Reck, a lawyer in the Los Angeles office of Jeff Anderson & Associates. "There are probably survivors that need to know about this."
The Diocese of San Diego has received no complaints about Burson, a diocesan spokesperson said.
"All we have is a letter from his order in August 1996," said the spokesperson, Kevin Eckery, "saying he had a clear record."
The allegation was made this year, after the victim made a complaint to the Amherst, N.Y., police department. The victim, identified as a 54-year-old white male named "Kevin," said he had not told anyone about the abuse until he began counseling this spring.
One night during a weekend retreat in January or February 1979, "Kevin" reported, he woke up to find Burson sitting on his bed.
"Kevin further reports that Father Burson had his hand down Kevin's underwear/shorts," the police report stated. When the priest began stroking the boy's genitals, the report added, "Kevin" pretended to be asleep and rolled over, pressing the front of his body against a wall.
Burson left, but returned the next night, placing his hand on "Kevin's" shoulder.
""Kevin" kept his body against the wall, though, until Burson walked out.
Born in Nova Scotia, Canada, he was ordained in 1963 as a priest in the Congregation of Jesus and Mary, an order commonly known as "the Eudists." He was the librarian and vocations director at Cardinal Dougherty High from 1973 until 1979. In 1980 and '81, he was in residence at a Eudist facility in Lakeview, N.Y.
In 1983, he was attached to St. John the Baptist parish in Buffalo. He spent 10 years, 1984-1994, in Louisiana, working for St. Lawrence parish in Mowata and St. Joseph parish in Rayne.
Contact: peter.rowe@sduniontribune.com