Parishioners React To Child Sex Abuse Allegations Against Butler Co. Priest
KDKA
November 25, 2018

https://pittsburgh.cbslocal.com/2018/11/25/father-joseph-feltz-allegations-parishioners-react/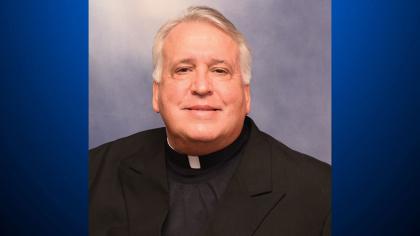 Father Joseph Feltz


[with video]



Father Joseph Feltz, 65, recently served as pastor of Saint Christopher Parish in Prospect, Butler County.

He remains on administrative leave after allegations in a lawsuit claim he sexually abused a minor in the mid-'80s.

"Faithful Catholics have been thrown to the lions for several thousand years now," parishioner Bill Adams said.

Adams says he knows Father Feltz very well and doesn't believe the allegations.

"There have been so many allegations that have been so profitable for so many people that it's really hard to take them seriously," he said.

Feltz is one of four priests named in a recent lawsuit.

According to the complaint, a 48-year-old man says he was a 9- or 10-year-old altar boy when he was repeatedly abused by a group of priests, including Feltz.

Judy Jones is with "SNAP," the Survivors Network of those Abused by Priests.

"Child predators are very clever. They're very patient. They know how to groom their victims [and] also the families and parishioners, so they can continue to sexually abuse kids. It's extremely rare that there are false accusations," she said.

Jones thinks there could be more victims. She's making a request of Bishop David Zubik.

"Bishop Zubik should go to these parishes and visit with them and urge anyone to come forward if they have any knowledge or have been harmed by this priest to come forward and contact law enforcement," Jones said.

Meanwhile, priests on administrative leave cannot dress as or present themselves as priests and are barred from engaging in public ministry.

Feltz retired back in October. If an investigation finds the allegations are unsubstantiated, he could be restored to the ministry.

Victims of clergy sex abuse are urged to contact the Diocesan Assistance Coordinator at 1-888-808-1235 or the Pennsylvania state abuse hotline at 1-800-932-0313.