Law Firm Files Suit against Abusive Scranton Priest
By Terrie Morgan-Besecker
Citizens Voice
November 27, 2018

https://www.citizensvoice.com/law-firm-files-suit-against-abusive-scranton-priest-1.2415490

A Philadelphia law firm announced today the filing of a lawsuit against the Diocese of Scranton and a predator priest the complaint accuses of sexually abusing an altar boy more than a decade ago.

Attorney Gerald J. Williams filed the suit in Lackawanna County Court, alleging church officials failed to protect his client from former priest William Jeffrey Paulish.

The suit identifies the victim by the fictitious name Richard Roe. He is 29 years old and a resident of Lackawanna County.

The complaint alleges Paulish repeatedly sexually abused Roe between October 2006 and May 2007 at St. Mary's Parish in Old Forge, where the priest was assistant pastor at the time.

Paulish pleaded guilty in February 2014 to one count of corruption of a minor for engaging in oral sex with a 15-year-old boy inside a car parked at the Penn State Scranton campus in Dunmore. He was sentenced in June 2014 to eight to 23 months in prison.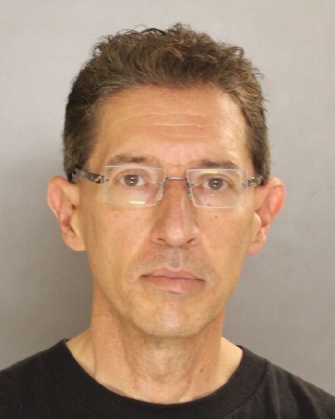 William Jeffrey Paulish



Paulish is among pedophile priests identified in a statewide grand jury report released in August that detailed how the Catholic church's hierarchy concealed sexual abuse for decades.

The lawsuit alleges the officials in the Scranton diocese knew Paulish was a long time abuser of children. Rather than take action against him, they transferred him to other parishes 11 times and twice put him on a leave of absence for sexually abusive conduct.

The suit also alleges church officials knew other priests were abusing children. They covered up the scandal by inducing victims to remain silent and failed to report criminal activity to police.

Ordained as a priest in 1988, Paulish served as a priest at Our Lady of Snows Church, Newton Twp.; Annunciation Church, Williamsport; St. Cecelia's Church, Exeter; Most Precious Blood Church, Hazleton; Sacred Heart, Blakely; St. Joseph's Church, Scranton; Immaculate Conception Church and St. John the Baptist Church, Taylor; St. Patrick's Church, Scranton; St. Mary's Church, Old Forge; Holy Cross Church, Olyphant; Prince of Peace Church, Old Forge; pastor at St. Francis Xavier, Friendsville; St. Patrick's Church, Middletown; St. Thomas the Apostle, Little Meadows; and St. Elizabeth Church, Bear Creek Twp.; and chaplain, Little Flower Manor, Wilkes-Barre; and St. Mary's Villa, Elmhurst Twp., according to the grand jury report.

We welcome user discussion on our site, under the following guidelines:

To comment you must first create a profile and sign-in with a verified DISQUS account or social network ID. Sign up here.

Comments in violation of the rules will be denied, and repeat violators will be banned. Please help police the community by flagging offensive comments for our moderators to review. By posting a comment, you agree to our full terms and conditions. Click here to read terms and conditions.