Ohio Priest Who Impregnated Teen Gets 12 Years
The Intelligencer
November 28, 2018

http://www.theintelligencer.net/news/top-headlines/2018/11/ohio-priest-who-impregnated-teen-gets-12-years/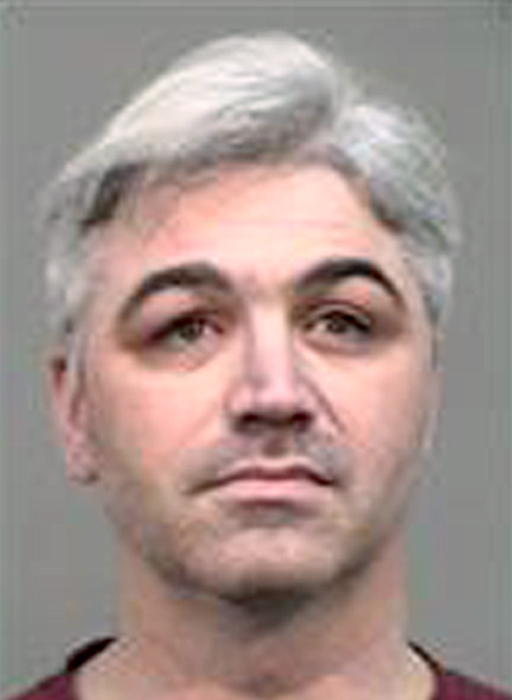 This undated photo provided by Southeast Ohio Regional Jail shows Rev. Henry Christopher Foxhoven. (Southeast Ohio Regional Jail via AP)



A priest who served several areas of East Ohio now will serve 12 years in jail for sexual battery after he impregnated a 17-year-old girl.

Athens County Prosecutor Keller Blackburn said the Rev. Henry Christopher Foxhoven, 45, of Glouster, pleaded guilty to three sexual battery counts. As part of his sentence, Foxhoven must register as a sex offender.

The Roman Catholic Diocese of Steubenville suspended Foxhoven in October. The diocese said Bishop Jeffrey M. Monforton took that action as soon as he learned Foxhoven had admitted to the offense.

Blackburn said the teen was an altar girl in one of Foxhoven's parishes in the diocese and Foxhoven engaged in sexual conduct with her between Aug. 17 and Oct. 25.

Blackburn previously said Foxhoven "groomed" the girl.

"He took her at a young age and used religion to the point where she fell in love with him," he said.

Blackburn has said the Diocese of Steubenville appropriately turned the case over to authorities when Foxhoven came to Monforton to tell him about the pregnancy. However, the diocese did not report an incident that led to a weeklong suspension in November 2017. He reportedly had been inappropriately touching the same girl during a wedding reception.

"On (Oct. 27), the church did everything right," Blackburn said. "I hope they did the right thing last year."

The U.S. Catholic Conference of Bishops approved a zero-tolerance policy in 2002 called the Charter for the Protection of Children and Young People. The policy requires dioceses to alert authorities when they learn of abuse allegations. Dioceses also must remove accused priests from their duties while completing their own investigations of such allegations.

Foxhoven most recently served as pastor of St. Mary of the Hills Parish in Buchtel, Ohio, and of Holy Cross Parish in Glouster, Ohio. Glouster is in Athens County, while Buchtel is in both Athens and Hocking counties.

Published reports indicate that at other points during Foxhoven's career, he served Catholics in Belmont, Jefferson, Harrison and Monroe counties. He is listed as the celebrant for funerals that occurred in the St. Clairsville area in 2006 and 2007. He also participated in religious rites in Amsterdam in Jefferson County in 2009 and in Wintersville in 2010.

Past newspaper reports list him as the parochial vicar of the Basilica of St. Mary in Marietta, Ohio, in 2013. A parochial vicar is a priest who serves as an agent of or assistant to the parish pastor. The pastor, from the Latin for shepherd, is the priest who is the main spiritual leader of a parish.

According to Saint Vincent Seminary, Foxhoven was one of 15 seminarians installed in the Ministry of Acolyte on Nov. 5, 2001, during a ceremony in Latrobe, Pennsylvania. That information states that Foxhoven is the son of Henry F. and Arlene M. Foxhoven, of Bloomingdale, Ohio.

He received a bachelor of arts degree in theology from Franciscan University of Steubenville in 1999.