Diocese of Rochester removes two priest during sex abuse investigation
By Howard Thompson
WROC TV
December 10, 2018

https://bit.ly/2EbnRbO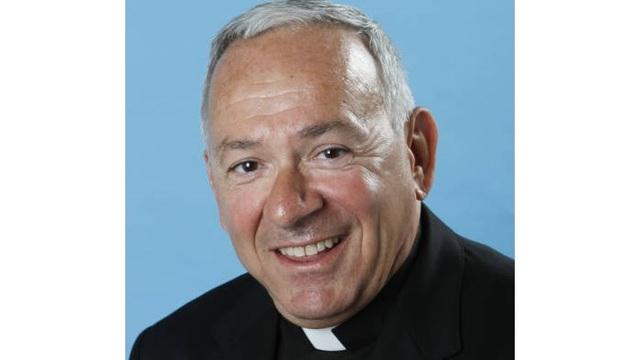 Father Thomas Valenti


[with video]



The Diocese of Rochester has removed two priests from the ministry as it looks into claims of sex abuse.

Reverend Thomas Valenti, who works at Blessed Trinity/St. Patrick's in Tioga County, and Reverend Erick Viloria, who served at Our Lady of Peace Parish in Geneva, have been removed.

The move comes as the church looks into new accusations of sexual abuse brought this past summer when Attorney Mitchell Garabedian accused eight Rochester priests of sexual misconduct.

Valenti was the only one of the eight named priests who was still active in the church. Viloria wasn't among the eight priest facing accusations from 17 victims in June.

After the accusations were made public, Father Valenti took a leave of absence from the church. At the time, the Diocese said Valenti had temporarily left the church to deal with the trauma of being accused.

The Diocese had said the allegation against Valenti was "unsubstantiated" by an independent review board. However, in a statement Monday, the church said:
In June 2018, Father Valenti was publicly accused of sexual abuse of a minor dating back to the 1970s. It was determined that a complete review and investigation of the matter should be initiated. After the investigation and review, the Review Board recommended the action based on new information that Father Valenti had engaged in objectionable and inappropriate behaviors with minors in that time period. Father Valenti adamantly denies the substance of the allegations.
As for Viloria, he is accused of "objectionable and inappropriate use of social media with an adult," the church says.
Both fathers have a right to appeal the decision.
"The Diocese of Rochester is committed to creating a safe environment for all, most especially our children, young people and vulnerable adults," Bishop Matano said in a statement. "As Bishop of Rochester, I pledge to continue the many important initiatives we have undertaken to ensure this. I remain committed to the guiding principles established in the Charter for the Protection of Children and Young People, which the United States Conference of Catholic Bishops adopted in 2002 and which was most recently updated in 2018."
In a statement, Garabedian called for more transparency from the Diocese:
The removal from public ministry of Fr. Thomas J. Valenti and Fr. Erick Viloria by Bishop Matano is a red flag. History has taught us that releasing the names of only two predator priests is an attempt by the Catholic Church to hide most of the truth, continue the cover up and ignore reality. The Diocese of Rochester must practice complete transparency and release all files, names of predator priests and their complicit supervisors so that victims can try to heal and children are safe.
Contact: hthompson@wroctv.com