VERMONT Catholic Church Faces New Priest Misconduct Lawsuit
By Kevin O'Connor
VT Digger
December 11, 2018

https://vtdigger.org/2018/12/11/vermont-catholic-church-faces-new-priest-misconduct-lawsuit/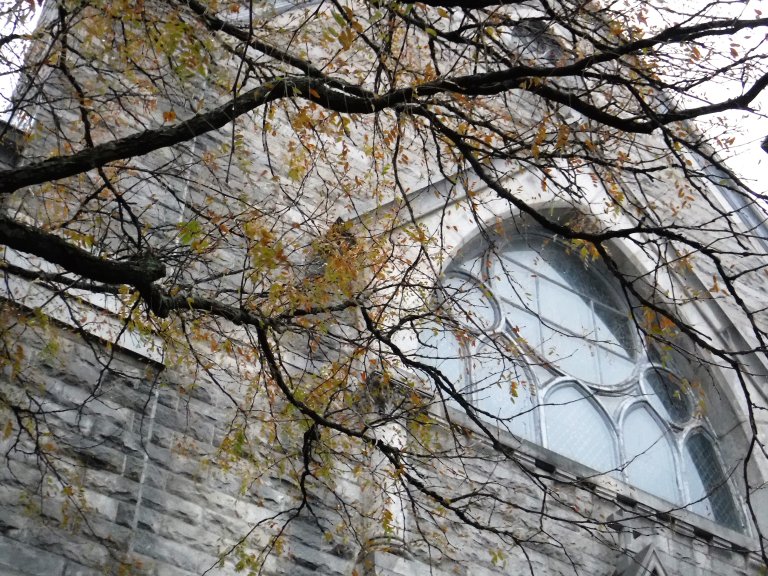 A new lawsuit alleges past misconduct by former Vermont Catholic priest Alfred Willis, who worked at Burlington's St. Anthony Church, Montpelier's St. Augustine Church (pictured here) and Milton's St. Ann Church. Photo by Kevin O'Connor/VTDigger



A lawyer who has secured more than $30 million in priest misconduct settlements from Vermont's Catholic Church has found a decades-old case he believes can be tried under the state's narrow statute of limitations.

Jerome O'Neill has filed civil papers in U.S. District Court in Burlington on behalf of a former Vermont man now living in Texas who alleges he was sexually abused as a child by Alfred Willis, a former priest for the statewide Roman Catholic Diocese from 1975 until his dismissal in 1985.

The accuser, who asked not to be named, was an altar boy at Milton's St. Ann parish when the claims took place four decades ago. But the Vermonter, who went on to move out of state, didn't learn until last year that the diocese had tried to cover up its role and therefore could be legally liable.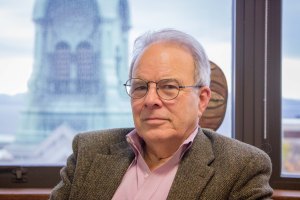 Attorney Jerry O'Neill has litigated dozens of cases for survivors of abuse in the Catholic Church. Photo by Mike Dougherty/VTDigger



The state's largest religious denomination had hoped to have heard the last of such lawsuits in 2013 when it reached what it thought was a final settlement to cap a near-bankrupting 11-year string of 40 headline-grabbing cases. Vermont law allows people to file most civil claims for child sexual abuse only up to six years after they realize the actions have caused personal harm. O'Neill says his client meets that standard because his discovery and understanding only came recently.

"He has lived out of state for a long time and wasn't aware what was going on," the lawyer says. "When he searched the internet in 2017, he found out the diocese had known Willis was a perpetrator and had covered it up. We tried to resolve the matter with the diocese without filing in court but weren't successful. There's always a statute of limitations issue with these cases, but we're quite convinced it's a viable claim."

The plaintiff is seeking a trial in hopes of receiving financial damages "in an amount deemed appropriate by the jury," he writes in court papers.

In response, Vermont Catholic Bishop Christopher Coyne said in a statement that the case "is further evidence that we still have much to do to bring healing and closure to the survivors who have suffered sexual abuse by clergy in our past."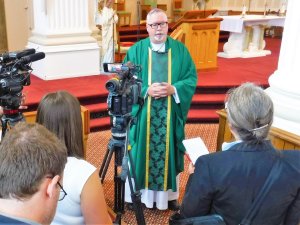 Bishop Christopher Coyne speaks to reporters at Burlington's St. Joseph Cathedral. File photo by Kevin O'Connor/VTDigger



"I wish that this particular case did not have to move forward in this way but I will do everything that I can to bring it to a just conclusion for all involved," Coyne said. "In the meantime, I continue to be open to meeting with any survivor and their families to listen and help as I can."

Willis, born in 1944 and last known to be living in Virginia, first worked in Vermont as a deacon at Burlington's St. Anthony Parish in 1975 and, after ordination in 1976, as an assistant to the pastor at Montpelier's St. Augustine Parish. After receiving abuse reports, the diocese transferred Willis to Milton in 1979.

A year later, the Milton pastor told then-Bishop John Marshall "a number of parishioners had approached him to complain of Father Willis' sexual molesting of young boys," according to diocesan records cited in court papers.

"Bishop Marshall visited with the state's attorney, who was clear that he was going to prosecute Father Willis since 'he was not satisfied that the church could handle this matter effectively in its own forum,'" court papers state. "Bishop Marshall endeavored to convince the state's attorney not to prosecute Father Willis out of concern for the scandal that the prosecution would cause the diocese and the Catholic Church."

Marshall instead removed Willis and called for a secret church tribunal, which found Willis guilty of a "crime against the sixth commandment with minors under 16 years of age."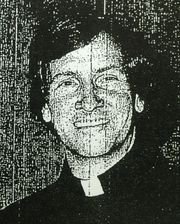 Former priest Alfred Willis. Supplied photo



Willis sought another assignment in Brooklyn, causing Marshall to write the bishop there that the priest was a "pathological liar and consummate actor" who is "almost certainly a social psychopath."

Marshall added that Willis could not serve again in Vermont "because the statute of limitations has not expired on the charges against him." Marshall added that Willis "should not be allowed to serve elsewhere as a priest, as long as he is associated with the diocese of Burlington because this diocese (and the other diocese too) would be subject to civil suits that we had knowingly and willfully given him an opportunity ('cover') to continue to victimize minors."

In a subsequent 1985 church tribunal, Willis didn't substantially deny the charges and pleaded no contest, court papers note, resulting in his dismissal.

This week's court filing isn't the first against the former priest. In 2004, the diocese paid $150,000 and released an admission of past actions to settle a similar lawsuit by another former Milton boy. As part of that agreement, the diocese acknowledged it knew Willis had faced sexual misconduct charges as early as seminary but transferred him repeatedly without telling churchgoers of his problematic history, even when it asked the Vatican to defrock him after determining he was guilty of child abuse.

The latest lawsuit takes aim at the diocese for negligent hiring, supervision and retention of Willis, "outrageous conduct," "fostering and promoting an atmosphere in which child sexual abuse could and did take place" and civil conspiracy and fraud to "conceal and cover up facts" and "coerce the silence of victims … to prevent criminal prosecution."

The filing comes as a local and state task force of police and prosecutors has launched its own investigation of church-wide misconduct. In response, the diocese — known for a history of defying court orders and outside review — has expressed its intent to work with law enforcement, release past child abuse victims from nondisclosure agreements, form a lay committee to review clergy misconduct files and, once finished, publicly release the names of offenders.