Vermont's Catholic Church settles priest misconduct lawsuit
By Kevin O'connor
VTDigger
December 22, 2018

https://bit.ly/2EGW7vN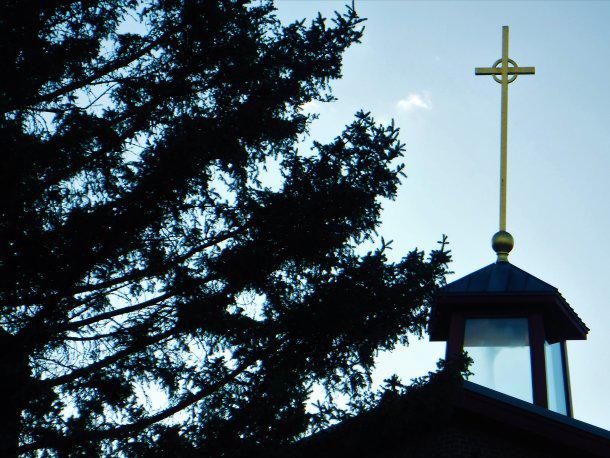 Vermont's 73 Catholic churches make up the state's largest religious denomination.
Photo by Kevin O'Connor

Former priest Alfred Willis.
The Vermont Catholic Church suddenly and surprisingly has settled a priest misconduct lawsuit filed just this month that threatened to spur a jury trial and potential multimillion-dollar verdict.
Lawyer Jerome O'Neill submitted civil papers Dec. 7 in U.S. District Court in Burlington on behalf of a former Vermont man now living in Texas who alleges he was sexually abused as a child by Alfred Willis, a former priest for the statewide Roman Catholic Diocese from 1975 until his dismissal in 1985.
The accuser, who asked not to be named, was an altar boy at Milton's St. Ann parish when the claims took place four decades ago. But the Vermonter, who went on to move out of state, didn't learn until last year that the diocese had tried to cover up its role and therefore could be legally liable.
The state's largest religious denomination had hoped to have heard the last of such lawsuits in 2013 after paying more than $30 million in settlements to cap a near-bankrupting 11-year string of 40 headline-grabbing cases.
O'Neill and church counsel tried to settle the latest case earlier this year, only to disagree on financial terms. After filing court papers, the accuser's attorney received a call from the diocese this past week seeking another chance to talk.
"It was a surprise to me," O'Neill said. "They made an offer to us and in the course of 24 hours we were able to resolve the case."
Although the diocese is allowing the accuser to report the specific financial figure, "my client prefers not to have the number disclosed for his personal privacy," O'Neill said.
The diocese, for its part, said in a statement it would work "to be transparent about the handling, prevention and response to the sexual abuse of minors."
"It was our goal from the start to enter into a just settlement to this case in order to make restitution to the victim for what happened to him over 30 years ago," Vermont Catholic Bishop Christopher Coyne said. "Once again, I cannot apologize enough for what happened. All I can do is to make sure, as much as I humanly can, that this does not happen again."
Willis, born in 1944 and last known to be living in Virginia, first worked in Vermont as a deacon at Burlington's St. Anthony Parish in 1975 and, after ordination in 1976, as an assistant to the pastor at Montpelier's St. Augustine Parish. After receiving abuse reports, the diocese transferred Willis to Milton in 1979 before removing him a year later.
This month's settlement isn't the first involving the former priest. In 2004, the diocese paid $150,000 and released an admission of past actions to settle a similar lawsuit by another former Milton boy. As part of that agreement, the diocese acknowledged it knew Willis had faced sexual misconduct charges as early as seminary but transferred him repeatedly without telling churchgoers of his problematic history, even when it asked the Vatican to defrock him after determining he was guilty of child abuse.
The filing comes as a local and state task force of police and prosecutors has launched its own investigation of church-wide misconduct. In response, the diocese — known for a history of defying court orders and outside review — has expressed its intent to work with law enforcement, release past child abuse victims from nondisclosure agreements, form a lay committee to review clergy misconduct files and, once finished, publicly release the names of offenders.
"The Diocese of Burlington for the past 16 years has committed itself to a zero-tolerance policy when it comes to child abuse and neglect and the full implementation of the Charter for the Protection of Children and Young People," it said in a weekend statement. "There are no priests in ministry who have had a credible and substantiated allegation made against them."