'spotlight' Lawyer Accuses Newark Archdiocese of Defending Abusive Priest
By Isabel Soisson
The Sentonian
January 30, 2019

http://www.thesetonian.com/2019/01/30/spotlight-lawyer-accuses-newark-archdiocese-of-defending-abusive-priest/

Mitchell Garabedian, the celebrated lawyer known for representing the sexual abuse victims of Roman Catholic priests in the Boston area, recently accused the Archdiocese of Newark of blaming the alleged victims of Rev. Michael "Mitch" Walters in order to protect him. Walters is accused of abusing five boys and one girl decades ago. Walters graduated from Seton Hall in 1977 with a BA in religious studies.

Garabedian's work was depicted in the Oscar-winning movie "Spotlight," and he has continued to represent sexual abuse victims across the United States. He criticized the archdiocese after announcing that five of the alleged victims of Walters had settled their civil lawsuits against the Catholic Church for $400,000.

Lawyers for the archdiocese cited the "doctrine of contributory negligence" to argue that "these children were at fault when they were sexually abused," Garabedian said at a press conference, according to NBC News.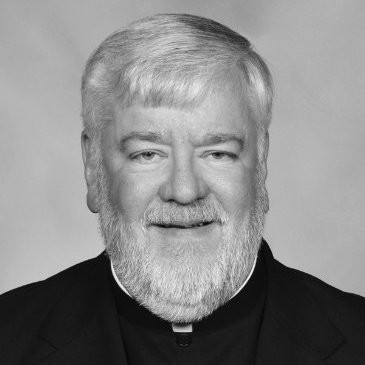 Rev. Michael "Mitch" Walters. Photo via LinkeIn



Walters served at St. Cassian Church and school in Montclair and at St. John Nepomucene Parish in Guttenberg during his time as a priest. He is accused of molesting children between 1982 and 1995 at both parishes. Walters' last assignment was at the Our Lady of Sorrows Church in South Orange. Walters was removed from his last assignment after the first sex abuse allegations came to light. He has since denied these claims and records indicate he may now live in Rutherford, N.J., at a retirement home for priests, also according to NBC News.

Last September, New Jersey officials announced the creation of a special task force to investigate both the alleged sex abuse by members of the clergy within the dioceses of New Jersey and alleged cover-up by the Catholic Church, as previously reported by The Setonian. Seton Hall University then hired Newark law firm Gibbons P.C. to independently investigate sex abuse allegations that "may have involved seminarians" at both the Immaculate Conception Seminary School of Theology and the College Seminary at Saint Andrew's Hall on the South Orange campus. These accusations were leveled against the former Archbishop of Newark, Theodore McCarrick. McCarrick served as president of the board of trustees at Seton Hall and served as Archbishop of Newark during the mid-80s to early 2000s.

Maria Margiotta, acting director of communications and public relations for the Archdiocese of Newark, sent the following statement to The Setonian when asked for comment on Garabedian's accusations.

"The legal language filed on behalf of the Archdiocese is a standard response to these types of cases," the statement said. "It is unfortunate and extremely disingenuous for the plaintiff counsel to call out such language and mischaracterize it so as to sensationalize the case for heightened media attention. The Archdiocese of Newark is working diligently towards the healing and reconciliation of survivors and seeks to resolve all claims, whether through mediation or otherwise. We are hopeful that the settlement of these five claims will begin the healing process for the victims-survivors, and we continue to work toward the resolutions of similar matters."

Garabedian did not respond to The Setonian's request for comment.

Allison Powers, a senior political science major, offered her thoughts on how she feels with this scandal happening so close to Seton Hall's campus.

"I think it's disgusting that this is happening," she said. "The Catholic Church's strict rules of celibacy and nonmarriage for priests is clearly not working, and it is happening at the expense of children. I wish peace and healing for the children affected by this, and I hope the church does not continue to swipe these assaults under the rug."

Powers then said that it is "shameful that we have to keep addressing this" and that accused actions such as these go against what religion is supposed to be about: "loving one another, compassion and peace."

"Assaulting children is sad, pathetic and offensive in and of itself, as well as to all the priests who truly are good people, and of course innocent victims who have to endure such a horrible incident," she said. "We need a significant change and clear and swift justice for priest who committed these heinous act."

Emma Murphy, a junior secondary education and history major, echoed the sentiment.

"I am ashamed that this is happening minutes from our doorstep," she said.

Murphy said that this was the first she heard of the accusations against Walters and that she hopes Seton Hall addresses any concerns from students on campus regarding Walters. She also said that she would be interested to hear Campus Ministry's thoughts on the situation.

"It's a sad time in history to be living through, knowing that there are so many instances such as this happening not only in our community but also around the country," she said.

The accusations come in light of similar situations happening nationwide. In August, a Pennsylvania grand jury revealed the names of 300 priests credibly accused of sex abuse over a 70-year-period, as previously reported by The Setonian. Just two of these priests were charged with crimes. This may be changing, however. On Jan. 28, the New York State Senate passed the Child Victims Act, which "does away with the statutes of limitations that have prevented some alleged abuse victims from going to court to seek damages," according to NBC News. Under the new law, child sexual abuse survivors will be able to sue their abusers or institutions until the age of 55, up from the age of 23. Garabedian told NBC News that this legislation was "long overdue."

In September, Pope Francis called a global meeting of Catholic bishops to discuss how to prevent future sexual abuse in the church. The meeting is scheduled for Feb. 21-24. It is believed to be the first time this has happened.

Isabel Soisson can be reached at isabel.soisson@student.shu.edu