Retired Boise priest appeals 25-year sentence for child porn, drug crimes
By Katy Moeller
Idaho Statesman
February 02, 2019

https://bit.ly/2UCPoYq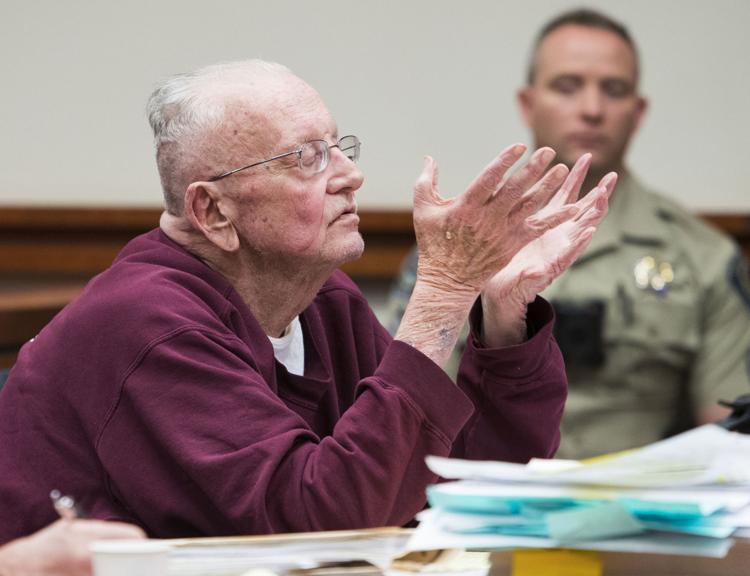 Thomas Faucher appeared before Fourth District Judge Jason Scott to be sentenced pleading guilty to multiple felonies, including possessing and trafficking child pornography among other charges Thursday at the Ada County Courthouse in Boise.
Photo by DARIN OSWALD
The Rev. William Thomas Faucher is appealing the 25-year prison sentence imposed on him by 4th District Judge Jason Scott on Dec. 21.
The 73-year-old retired priest was charged with 24 crimes: 21 counts of sexual exploitation of a child (possession and distribution of child pornography) and three counts of drug possession (marijuana, LSD, ecstasy). He pleaded guilty to five felonies.
Scott sentenced Faucher to 25 years in prison, without the possibility of parole.
Faucher's notice of appeal to the Idaho Supreme Court was filed with the Ada County Clerk's Office on Friday morning. According to the document, the issue on appeal is: "Did the presiding judge abuse his discretion in imposition of the sentence?"
Faucher is exempt from fees associated with filing the appeal, the transcript fee and the preparation of the records because he is indigent, according to the filing.