Norwich diocese posts list of priests accused of sexually assaulting children
By Joe Wojtas
Day
February 11, 2019

https://bit.ly/2TJuQOa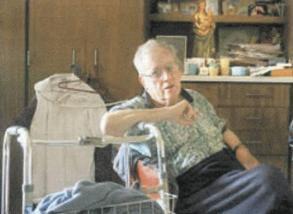 In this Day file photo from 2004, the late Thomas W. Shea, sits in his room at the St. Mary Home in West Hartford. He was accused of molesting 16 girls in 11 parishes in the Norwich Diocese. His name appeared on the list of accused priests released by the diocese on Sunday.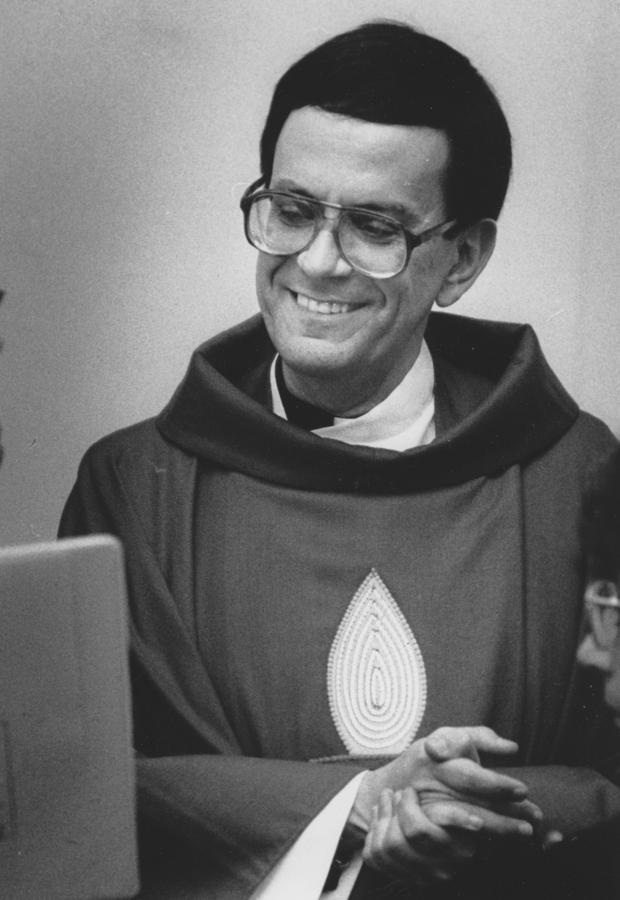 This Day file photo shows the Rev. Richard Buongirno, who once served at St. Matthias Church in East Lyme. Buongirno's name appeared on a list of priests substantively accused of the sexual assault of minors which was released by the Diocese of Norwich on Sunday.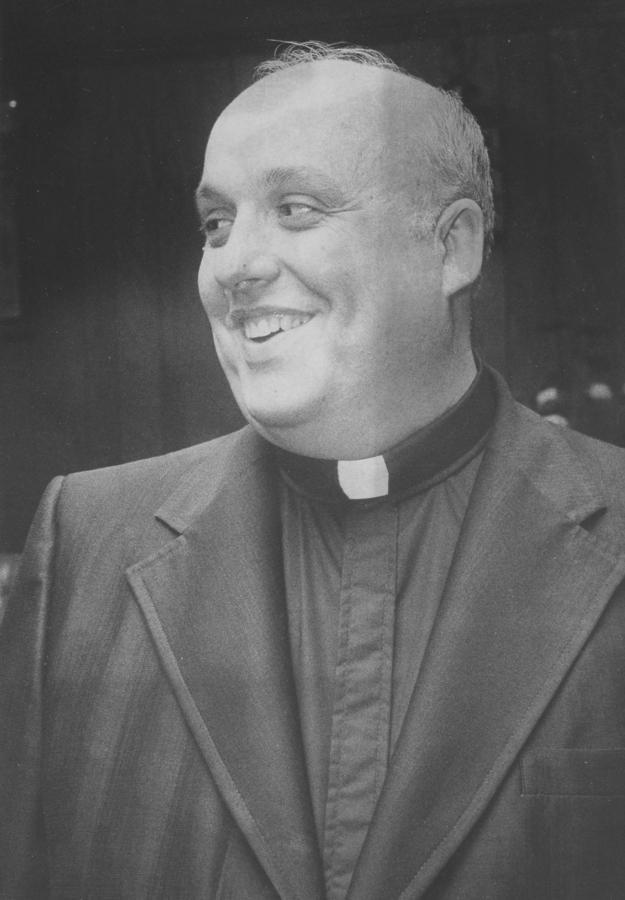 This Day file photo shows the late Rev. Paul L. Hebert, who once served at St. Michael Church in Pawcatuck. Hebert's name appeared on a list of priests substantively accused of the sexual assault of minors which was released by the Diocese of Norwich on Sunday.
The Diocese of Norwich on Sunday afternoon released the names of 43 priests who have served in the diocese since its founding in 1953 and have had "allegations of substance" made against them regarding the sexual abuse of minors.
The list does not include what parishes the priests served at, what they were accused of doing and whether the diocese reported them to police or the state Department of Children and Families, which clergy have been required to do under the state's mandatory reporter law since 1971.
Sunday's list also does not say which priests were involved in the almost $7.7 million worth of settlements paid out to victims. It also does not include priests accused of sexually assaulting adults.
The list includes the priest's name, date of ordination, if they were removed from ministry, if they are deceased and if they are a member of the diocese, members of other dioceses or religious orders, or priests who served in the diocese but had allegations in other locations.
The list includes a large number of priests who have not been publicly identified in the past as having been accused of sexually abusing children.
Prior to the release of the list, The Day had identified 28 priests and brothers affiliated with the Diocese of Norwich who have been accused of sexually assaulting children and adults, according to lawsuits, depositions, sworn statements and statements from alleged victims. Six of these priests were not on the list released by the diocese Sunday.
Diocese spokesman Wayne Gignac said Sunday the diocese would not be commenting on individual allegations or settlements and did not say which allegations were reported to DCF or police. In addition, he said interviews with Bishop of Norwich Michael Cote are not being granted at this time.
"The scope of the task was to provide a list of names of clergy with allegations of substance of sexual abuse of minors. It is our hope that the release of the names will bring some measure of healing, and acknowledgement to those who have been directly harmed," he wrote in an email.
In a letter distributed at churches in the diocese this weekend, Cote defined an "allegation of substance" as one in which the priest has pleaded guilty or no contest in criminal court to any incident of sexual misconduct, the allegation has been investigated and "been determined to be reasonable, plausible, probable and bearing the semblance of the truth," is corroborated with other evidence or another source and/or has been acknowledged or admitted to by the accused priest.
John Timothy McGuire of New London, who has said he was molested when he was an 8-year-old altar boy at St. Joseph's Church in Noank by a priest on the list, the late Rev. James Curry, was critical Sunday of the diocese determining which allegations were credible.
"Why do they get to determine if something is credible? They should be going to police or DCF," he said.
Cote also said in the letter that since July 1, 1977, the diocese has paid out almost $7.7 million in settlements to victims in connection with nine cases. There are 23 more cases pending against the diocese. Other victims have been unable to file suits because the statute of limitations has expired.
But New London attorney Kelly Reardon, who along with her father, Robert, has represented numerous victims of priest abuse, said Sunday that her firm alone has represented nine victims who received $8.1 million in settlements from the diocese. She added that she knows other attorneys have had cases against the diocese. Gignac said he would try to resolve the discrepancy on Monday.
Reardon called the release of the list "a step in the right direction" but said the diocese needs to ensure the numbers it is releasing are correct.
She said the diocese should conduct an independent investigation of the issue much as the Archdiocese of Hartford and the Diocese of Bridgeport are doing.
"I think it's necessary given the questions raised by the list regarding the true extent of the problem," she said.
Cote said in his letter that almost $4.9 million of the settlements were paid by its insurance company, $1 million came from the diocesan general fund and almost $1.8 million in payments were made by entities such as religious orders or other dioceses the priests belonged to, as well as from the accused priests themselves.
He added that no donor-restricted funds, bequests or contributions designated for a special purpose, such as the Annual Catholic Appeal, were used to pay settlements.
McGuire said Sunday he was glad the list was out but criticized it for lacking important information.
McGuire, who has called on the diocese to establish a victims' compensation fund for him and others prohibited by the statute of limitations from filing lawsuits against the diocese, said there is no information about where the priests served, when they were there, the number of complaints lodged against them, what they are accused of doing and whether the allegations were ever reported to police and the state Department of Children and Families.
Gail Howard, one of the leaders of the Connecticut chapter of the Survivors Network of those Abused by Priests, called the release of the list "a step forward for the diocese that was a long time coming."
"But we don't understand why it took so long," she said.
Howard said SNAP is currently comparing the names of accused priests it knows of to the diocese's list and will discuss the results of that review during a news conference at 1 p.m. Tuesday in front of the Cathederal of St. Patrick in Norwich.
Howard, who encouraged victims to contact her at (203) 644-0387, said that "seeing the name of the person who abused you in print really has an emotional impact for victims. There is also an impact if you don't see the name of your abuser."
That may be the case for some in the diocese, as the list omits the names of six clergy members The Day has identified as being accused of sexually assaulting minors.
These include Brother J. Paul McGlade, Brother Donald P. Alford and an unknown priest who are named in 22 recently filed lawsuits against the diocese and former bishop Daniel Reilly by young men who say they were they were fondled, sodomized and raped while attending Academy at Mount Saint John in Deep River from 1986 to 1996. Gignac said McGlade and Alford were not included on the list because they were not clergy members (priests, deacons or bishops).
Also not on the list are:
The Rev. Eugene Solega, who Ed King of Madison alleged last fall sexually assaulted him when he was a 13-year-old altar boy at St. John's Church in Old Saybrook.
James Liberty, who in the 1980s was accused of sexually assaulting an 18-year-old woman who had gone to him after her brother died. Liberty worked as a marriage and family counselor with Catholic Family Services in Norwich. Former Bishop Daniel Hart apologized to the woman in a 2002 letter.
The late Rev. Donat Jette and Father Donald Petraitis, who were accused of sexually assaulting an altar boy at at St. Mary's Church in Putnam in the 1960s. Petraitis denied the allegations. Hart also apologized for waiting a month to report the allegation in violation of the state's mandatory reporting law. Hart was never charged by police.
Among those on the list
Reilly transferred the late Thomas Shea, who was accused of molesting at least 16 girls in 11 parishes, to St. Joseph's Church in New London in 1976, with orders that Shea be kept away from children in the parish school. Girls at St. Joseph's said Shea liked to take photos of them in their bathing suits.
The transfer came after Shea was placed on a two-year sick leave prompted by complaints from parents in a Higganum church that Shea was kissing their 8- and 10-year-old daughters. Two previous bishops had also transferred Shea from parish to parish and had placed him on sick leave after complaints.
In 1979, Reilly transferred Shea to St. John Church in Norwich, where two girls, ages 11 and 13, complained about Shea. In 1982, Reilly sent Shea to St. John the Apostle Church and The Daughters of the Holy Ghost School in Plainfield. The next year, a woman came forward who said that as a child Shea had made her masturbate him. Reilly removed Shea from ministry in 1984 and sent him for treatment but never went to police. Shea died in 2006.
In the mid-1990s, Reilly watched Rev. Richard Buongirno give a $40,000 check to a young man who claimed the priest had sexually abused him in the 1970s when he was between 16 and 19. The incidents occurred before Buongirno became a priest in 1984. Reilly sent Buongirno for treatment at the Institute of Living, a psychiatric facility in Hartford, which the diocese said then cleared Buongirno to return.
Reilly assigned Buongirno to churches in Cromwell and Middletown, where pastors later said they saw Buongirno bring boys into his private room. A few years earlier, a 9-year-old boy said Buongirno repeatedly molested him while assigned to St. Matthias Church in East Lyme, but the diocese said an investigation by the state Department of Children and Families failed to substantiate the allegation.
The boy later said that Buongirno repeatedly sexually assaulted him again when he was a 16-year-old student at Xavier High School in Middletown. The diocese and Buongirno each paid the victim $350,000 in 2003.
The late Paul Hebert was transferred by Reilly to Pomfret from St. Michael the Archangel Church in Pawcatuck, where two men say that as boys they were sexually assaulted by Hebert. The diocese later paid settlements to the two men. Hebert was removed from ministry in 2004 and died 2010.
Another man, Jonathan Roy, has sued the diocese, alleging that as an altar boy in the 1990s he was sexually assaulted hundreds of times by Hebert in Pomfret. That case is pending in New London Superior Court as Kelly Reardon, who represents Roy, is in settlement discussions with the diocese after a January trial date was postponed.
Contact: j.wojtas@theday.com