Buffalo Diocese priest identified as abuser still has name attached to church hall
By Jay Tokasz
Buffalo News
February 18, 2019

https://bit.ly/2T5a2TY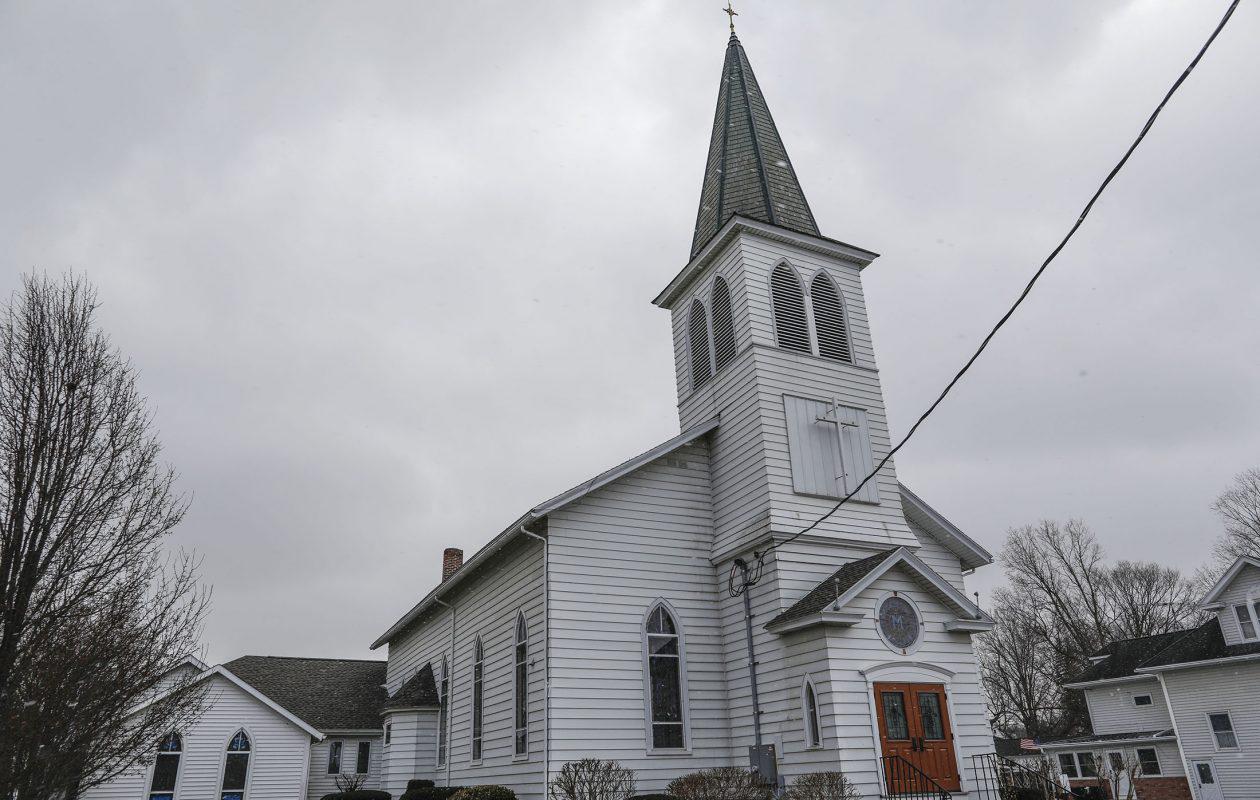 St. Mary's Church in Pavilion still has a large portrait of its longtime pastor, the late Rev. Robert P. Conlin, hanging in the parish hall. The Buffalo Diocese has acknowledged that Conlin was credibly accused of sexually abusing minors.
Photo by Derek Gee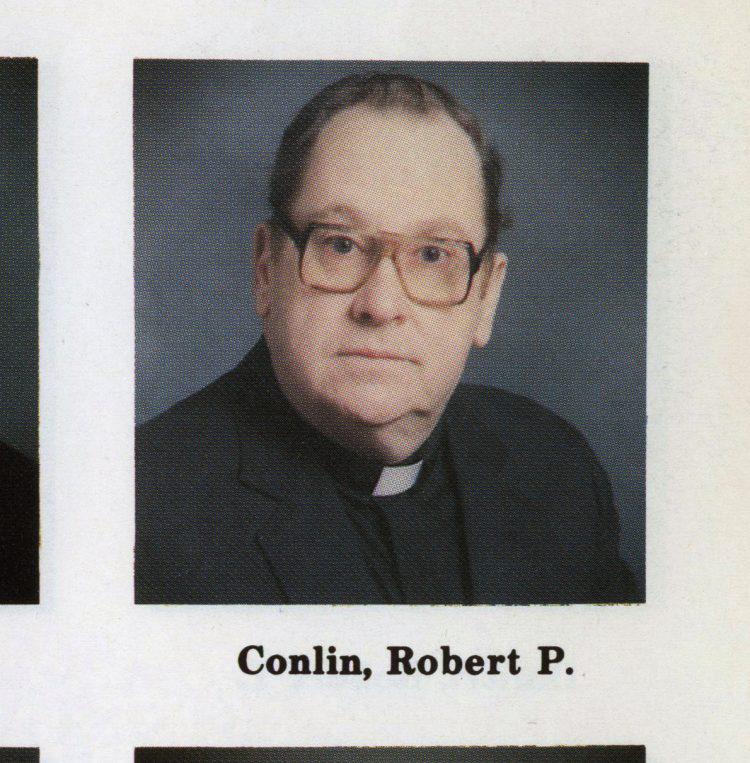 Rev. Robert Conlin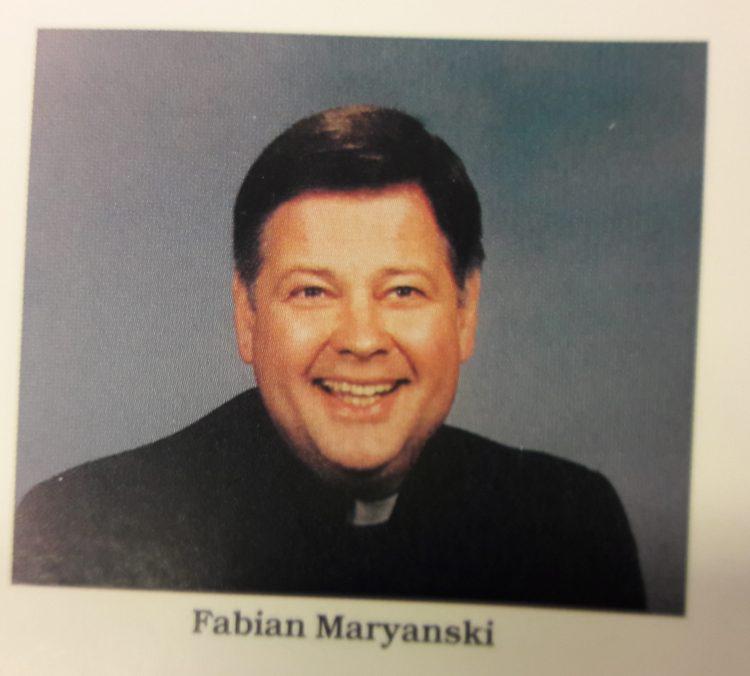 The Rev. Fabian Maryanski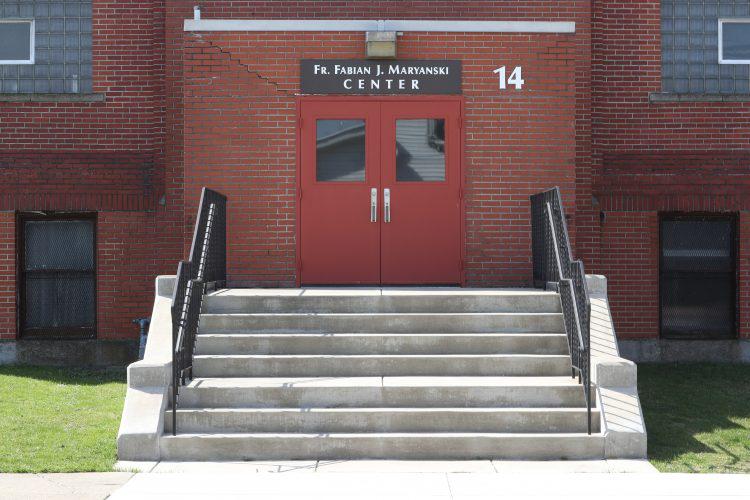 St. Andrew Church in Sloan named its parish hall after the Rev. Fabian Maryanski, its retiring pastor, in 2014. It removed Maryanski's name from the building after the diocese determined he had been credibly accused of sexually abusing a girl.
Photo by John Hickey
The parish hall at St. Mary Church in Pavilion is named in honor of the late Rev. Robert P. Conlin, a longtime pastor of the parish.
Wayne Bortle last March alleged that Conlin molested him when he was a teenager. The Buffalo Diocese subsequently acknowledged that Conlin was credibly accused of sexually abusing minors and has offered Bortle a cash award for his abuse claim.
But the parish has kept a large portrait of Conlin hanging prominently on a wall inside its hall, named the "Conlin Parish Center."
Bortle, who urged the Buffalo Diocese to remove Conlin's name from the building, wants to know why the parish and the diocese continue to celebrate a man who harmed children.
"What he did, he changed my life. It wasn't for a week. It wasn't for a year. It's forever," said Bortle, who takes medication daily for a social anxiety disorder.
Mitchell Garabedian, Bortle's attorney, said the Catholic Church often hesitates to remove the names of clergy from buildings.
"When a priest's name is public, such as on statues or halls, the Catholic Church tries to downplay the abuse," said Garabedian.
Garabedian said he encountered the problem in the Archdiocese of Boston, where he represented many clients abused by popular priests. Removing a priest's name also can be highly divisive in a parish community where some church members refuse to acknowledge that the priest was an abuser, said Garabedian.
"They had all of these people that were loyal followers of Father Conlin. They would be at risk of losing all of those followers," said Garabedian.
Bortle said he reached out to the current pastor of St. Mary, the Rev. Innocent Diala, after the diocese in November included Conlin on its revised list of priests who had been credibly accused of child sex abuse. That list now stands at 80 priests.
According to Bortle, Diala said he didn't have the power to remove the name and would pass Bortle's concern onto the diocese. But so far nothing has changed, said Bortle, who received an offer of less than $20,000 to settle his abuse claim.
Diala was traveling outside the country and could not be reached to comment. The parish deacon, Walter T. Szczesny, did not return two telephone calls.
Buffalo Diocese spokeswoman Kathy Spangler said Bishop Richard J. Malone has not made a diocesan-wide directive on removing names of priests who have substantiated claims of abuse against them. The decision is up to individual parishes, she said.
"He respects and supports the decision made by the local parish community," said Spangler.
The names of offending priests have been removed at some other Buffalo area parishes.
In December, St. Andrew Church in Sloan pulled the Rev. Fabian J. Maryanski's name from the parish center building and stopped listing Maryanski as pastor emeritus in the weekly church bulletin.
The diocese had kept Maryanski in ministry for decades despite a 1995 complaint that he had sexual contact with a female parishioner at St. Patrick Church in Barker, starting when she was 15.
He was pastor of St. Andrew from 2005 until his retirement in 2014, when the parish center building was named in his honor.
The name on the building added "insult to so many years of injury," said Stephanie McIntyre, who accused Maryanski of abusing her for years. "I know it must be hard for those who love him to understand that even seemingly good people can do bad things, but it is important to be mindful of the victims of these abusers."
The diocese put Maryanski on administrative leave last May after The News published an account of the abuse McIntyre said she suffered as a child in the mid-1980s.
A diocese official at the time said a decision on whether Maryanski's name would be taken off the parish building had to wait until the diocese completed an investigation into the allegations. The diocese concluded in December that those allegations were credible and awarded $400,000 to McIntyre as compensation.
Deacon David E. Clabeaux, pastoral administrator for St. Andrew Church, said the decision to remove Maryanski's name was not an easy one because the priest's ministry in the parish was widely respected.
Nonetheless, he said, leaving the name attached would be "perceived as our support of all of his actions, including those that have been substantiated as being inappropriate."
The change was "in the best interest of our parish as well as the Church worldwide, victims of clergy abuse, and offending priests," he said.
Clabeaux said he spoke with Maryanski about the decision. He also wrote a letter to parishioners.
Similarly, SS. Peter & Paul Church in Hamburg, spurred by a complaint letter, recently removed a plaque dedicated to the Rev. Mark J. Wolski, a retired former pastor of the parish.
The diocese suspended Wolski last May to investigate an allegation of sex abuse of a minor and determined in January that the allegation was substantiated.
The plaque inside an entryway of SS. Peter & Paul School was removed after the diocese added Wolski's name to its list of priests who were credibly accused of child sex abuse, said the Rev. Arthur Mattulke, current pastor.
The parish hung the plaque several years ago in appreciation of Wolski's efforts in getting a new gymnasium built at the parish school, Mattulke said.