Vatican summit on sexual abuse has its roots in Cajun country
By Kim Chatelain
Times-Picayune
February 20, 2019

https://bit.ly/2GATCNo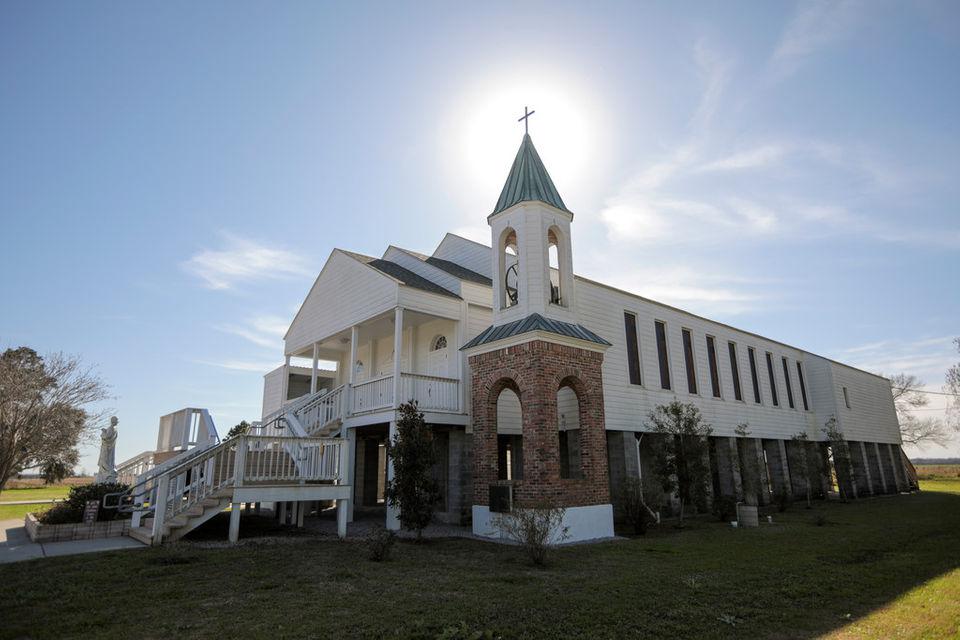 Father Gilbert Gauthe was assigned to St. John the Evangelist Catholic Church in Henry, La., near Erath in the 1980s when he was indicted for abusing dozens of young boys. Photographed Wednesday, February 13, 2019.
Photo by Brett Duke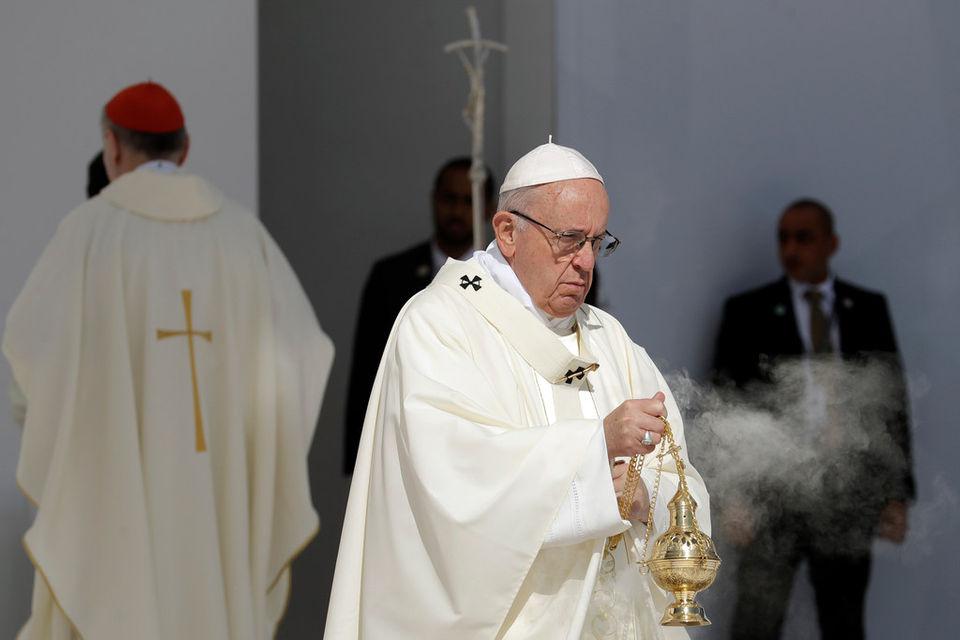 Pope Francis' four-day global summit to discuss the crisis facing the Roman Catholic Church over sexual abuse scandals starts Thursday, Feb. 21, 2019.
Photo by Andrew Medichini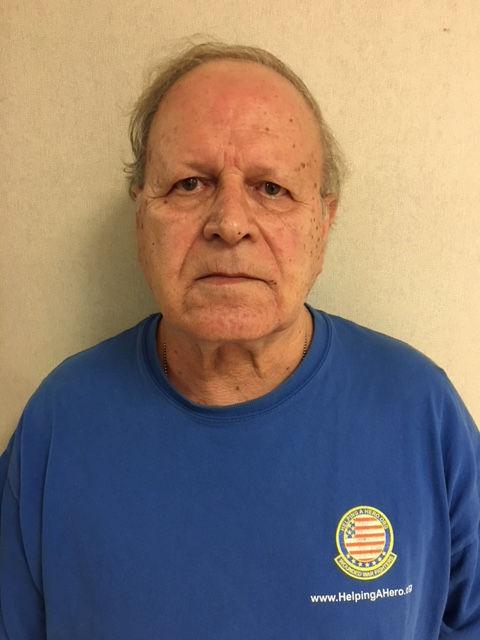 Gilbert Gauthe in 2018.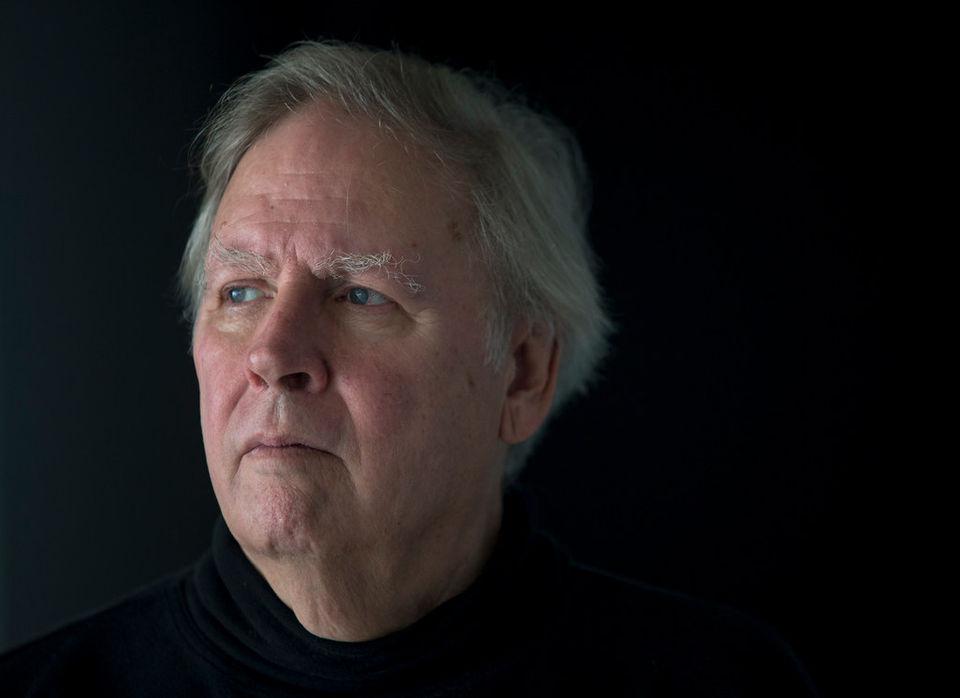 Ray Mouton is a former Lafayette attorney who was the defense lawyer for priest Gilbert Gauthe, the first Catholic clergyman in the U.S. to be indicted for repeatedly sexually abusing children. After representing Gauthe, Mouton was involved in trying to alert church hierarchy about the clergy abuse issue. Photographed on February 17, 2019.
Photo by Brett Duke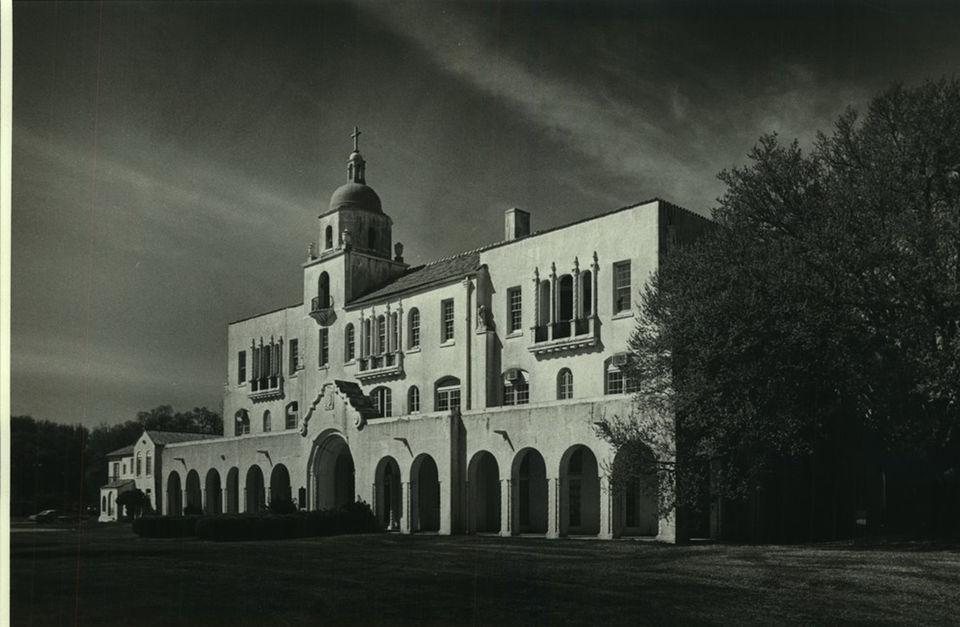 Hope Haven orphanage in Marrero in 1986.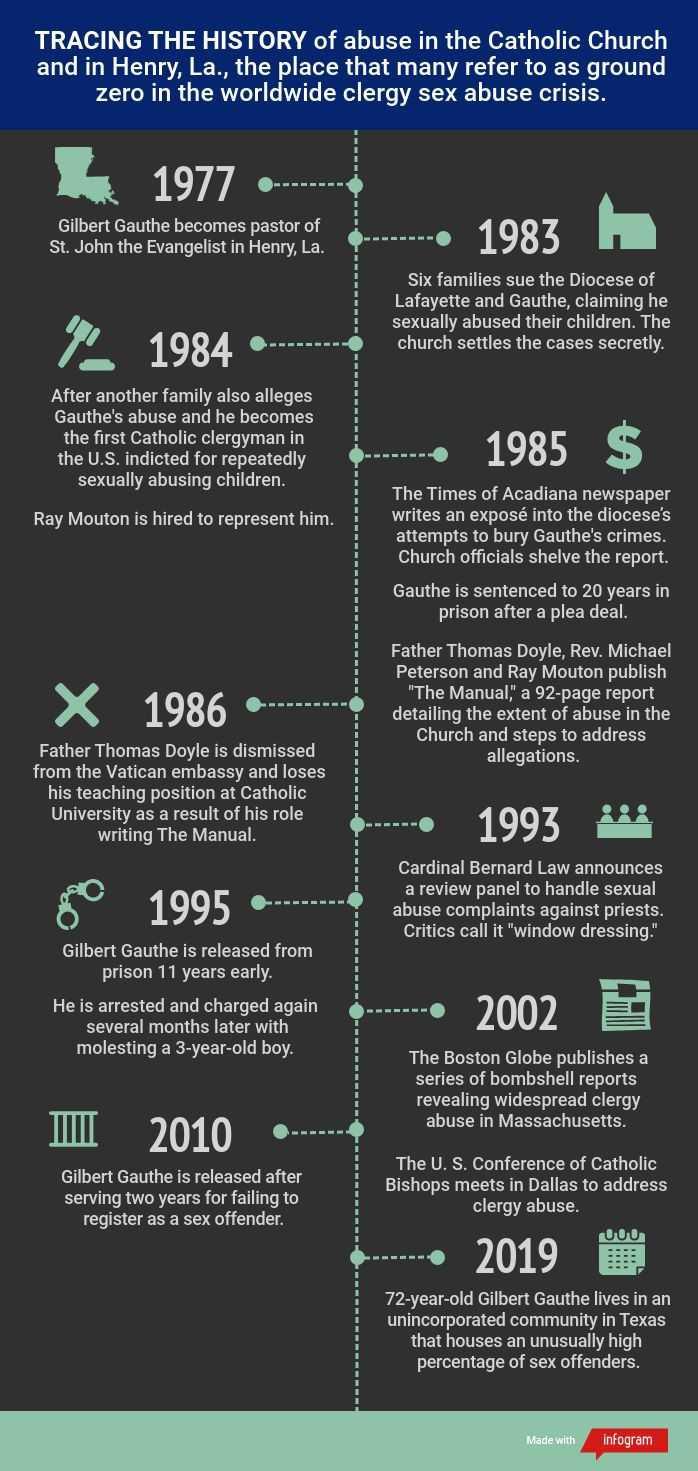 Ray Mouton and Gilbert Gauthe could not have been more polar opposites.
Mouton was a flamboyant, well-heeled defense lawyer whose Louisiana ancestors included a governor, a United States Senator and the founder of the community that eventually became the city of Lafayette. He drove flashy cars, captured media attention, raked in big bucks and lived on a 15-acre estate with his wife and three children near the Acadiana fields where he had quarterbacked his school football team to a state championship.
Gauthe was the son of a struggling farmer, an introvert and a poor student. He was the oldest of eight children raised modestly along Bayou Lafourche in Napoleonville, a village with a total area of 0.15 square miles. Uncertain about his direction in life, the unassuming Assumption High School graduate entered Immaculata Seminary in Lafayette and became a priest. Using his Catholic collar as a shield, he molested dozens of young boys and for years intimidated them into silence.
The antipodal lives of the two Cajuns merged in 1984 when Mouton, a cradle Catholic, was hired by the Diocese of Lafayette to represent Gauthe, whose iniquitous deeds had caught up to him in a criminal indictment charging that he molested 34 children. Unbeknownst to anyone at the time, Mouton and Gauthe would become key figures in the origins of a 35-year scandal about clergy sexual abuse and cover up that has become the church's biggest challenge since Reformation in the 16th century – setting the stage for a historic religious summit at the Vatican that begins Thursday (Feb. 21).
With one of the world's oldest and most powerful institutions now groaning under the weight of a heightening clergy abuse scandal, Pope Francis is attempting to get his arms around the crisis by summoning bishops from around the globe to Rome, 5,500 miles and a cultural world apart from the tiny Acadiana community where Gauthe became "patient zero" in Roman Catholicism's plague of abuse.
For much of the past three-and-a-half decades since Gauthe's crimes were exposed, the Catholic hierarchy has bobbed and weaved its way through a barrage of sex abuse complaints highlighted by blockbuster revelations in Boston in 2002 and in Pennsylvania last year. Those reports of abuse finally prompted church leaders to take tangible steps to address the deep-seated sins that some believe span much of the church's long history.
But Mouton and a few others within the church recognized Gauthe not as an anomaly, but as the first of what they feared would be a wave of abuse cases. They wrote so in an internal report in the mid-1980s, warning church hierarchy that the crisis likely involved hundreds of pedophile priests and could cost the church $1 billion in judgments.
Church leaders ignored the warning.
As the leaders of the bishops' conferences from around the world begin their three-day session in the Vatican, Gauthe is living in virtual seclusion in a small Texas community near Galveston. Mouton has given up his law practice and his Catholic faith and spends most of his time in a French village, writing books, watching the church twist in the wind and offering brusque commentary on a scandal rooted near his hometown of Lafayette, deemed the most Catholic city in America in a recent study.
On those fertile grounds of Catholicism were planted the seeds that sprouted a holy hell of a cataclysm – toppling church leaders and forcing one of the world's most powerful institutions to admit its sins and pay out billions of dollars in reparations.
For the sake of vanity and greed
Gilbert Gauthe is described by victims' advocates as "patient zero" in the clergy abuse crisis and one of the most prolific predator priests in a long line of them. Under oath, Gauthe admitted to molesting at least 37 children. In depositions and psychiatrists' reports, he is said to have abused hundreds of boys.
"He has outsized significance because so many of his victims came from lower-income families in tightly knit communities where it's even tougher to report abuse and preserve privacy," said David Clohessy, former national director of the advocacy group Survivors Network of Those Abused by Priests. "For these reasons and others, he left a more devastating trail of pain than some other predator priests."
After being ordained, Gauthe served in Abbeville, New Iberia and Broussard, all part of the Diocese of Lafayette. In 1977, he became pastor of St. John the Evangelist in tiny Henry, La., where he served until 1983.
At each stop, parents accused Gauthe of abusing their young boys, but church officials quietly moved him to other ministries to quell the complaints.
Although reluctant at first, six families sued the diocese and Gauthe in 1983, claiming their children had been sexually abused by the priest. The church settled the cases and the court filings were sealed under the argument that the children's names should not be made public.
In 1984, another family filed suit alleging abuse and decided not to settle quietly. Instead, they went to trial, bringing Gauthe's crimes into public view. The news media latched onto the story, and more families came forward with allegations against Gauthe.
Then-Lafayette Parish District Attorney Nathan Stansbury launched a criminal case, considered a bold move in the Catholic region. In October 1984, Gauthe was formally charged with 11 counts of aggravated crimes against nature, 11 counts of sexually immoral acts with minors, one count of aggravated rape, and 11 counts of contributing to the delinquency of juveniles by taking pornographic pictures.
Thus, Gauthe became the first Catholic clergyman in the U.S. to be indicted for repeatedly sexually abusing children. By then, Gauthe had been relieved of his ministerial duties and sent away for psychological treatment at a facility in the northeast.
In the fall of 1984, Mouton said he got a call that came at the behest of Raymond "Coach" Blanco, at the time an administrator at the University of Louisiana-Lafayette and an adviser to the Diocese of Lafayette. Blanco, who would become the state's "first gentleman" when his wife Kathleen Blanco became governor in 2004, had apparently recommended Mouton for an offer that would change Mouton's life.
"He ( a diocese official) asked if I wanted to defend a priest accused of abusing children and I jumped on the case out of vanity and greed," Mouton recalled during a January interview in Harvey, repeating a line he has shared over the years with others. "I knew the church had deep pockets and I knew it would be a high-profile case."
Mouton flew out to the psychiatric facility in Massachusetts for a face-to-face meeting with his client, whom he remembers as being nondescript – muted in both affect and appearance.
"When I met Father Gilbert Gauthe the first time, I was confused by his demeanor and repelled by the things he said," Mouton recalled, describing how the pedophile priest spoke calmly about the children he had sodomized.
Before long, Mouton was up to his neck in what would mushroom into a major scandal for the church. In researching the case, the Lafayette lawyer realized Gauthe was one of many Catholic priests who had abused boys.
By mid-1985, the diocese and its insurance companies had paid nearly $5 million to settle claims made against Gauthe, who was around 40 years old at the time. Going through the court records, Mouton discovered horrifying details about abuse involving Gauthe. Mouton also discovered that the clergy abuse issue, which had been shrouded in secrecy, reached far beyond the Diocese of Lafayette to other parts of the country.
Before long, investigative reporter Jason Berry and other journalists at the Times of Acadiana newspaper began to unearth details of Gauthe's crimes. In May of 1985, the Times published Berry's exposé into the diocese's secret under the headline "The Tragedy of Gilbert Gauthe." The national media caught a whiff and the lid was being blown off.
'This man should never have become a priest'
As Gauthe's trial was set to begin in October 1985, he and Mouton reached a plea deal with prosecutors that was agreeable to the victims. The pedophile priest pleaded guilty to 11 counts each of child pornography, crime against nature and contributing to the delinquency of a minor. In exchange, prosecutors dropped the aggravated rape charge that carried a mandatory life sentence. Gauthe was sentenced to 20 years in prison.
Mouton said representing such a villainous client took a toll on him. Angry people lit up the attorney's phone lines with threatening calls. His son was admonished at school because Mouton was representing a perverted priest.
Eventually, Mouton and others probing into Gauthe's case discovered that the priest's history of abusing boys dated to before he was ordained. During an interview in December, Mouton fumed about a detail he discovered while going through Gauthe's dossier in 1985.
Mouton claims that Gauthe had been suspected of molesting children while serving as a counselor at the former Hope Haven and Madonna Manor orphanages in Marrero. At the time, Gauthe was a seminary student and had not yet been ordained, Mouton said.
Officials at Notre Dame Seminary had recommended to the Lafayette diocese that Gauthe not be ordained because of his behavior with young boys, Mouton said. NOLA.com | The Times-Picayune was unable to independently review or verify the existence of the records, but Mouton is adamant about their existence and their contents.
"I know, I was his lawyer," Mouton said of the reports of Gauthe's actions at the orphanages. "I saw the files. This man should never have become a priest."
A spokesperson for the Diocese of Lafayette said such records were not immediately available. However, the diocese is "currently researching its historical files to also disclose a list of those priests removed from ministry or deceased who have credible allegations of the abuse of a minor. That research is nearing completion, and will be disclosed in the coming weeks," according to a statement released Tuesday.
As he dug deeper, Mouton transitioned from defending Gauthe to advocating for children abused by clergy members. It became an obsession and an albatross.
He jetted around the country to speak with people who were also trying to raise the alarm about pedophilia in the church, and eventually joined forces with two others.
One was Father Thomas Doyle, a canon lawyer at the Vatican Embassy in Washington, D.C. The embassy had grown increasingly concerned about what was being reported from Louisiana and had assigned Doyle – then a rising star in the Catholic church – to monitor the Gauthe case.
Mouton also found The Rev. Michael Peterson, a psychiatrist and director of the St. Luke Institute in Maryland, a private mental health education and treatment facility that provided psychological care for Catholic priests. Peterson knew the depth of the clergy abuse problem, Mouton said.
In early January of 1985, Mouton and Doyle headed to Washington to discuss the issue with Peterson. Mouton and Peterson corroborated their suspicions that the clergy abuse problem in the church was far deeper than most anyone knew.
In an interview last week, Doyle recalled that on the heels of that meeting, he thought it imperative that the Vatican nuncio, Archbishop Pio Laghi, be apprised of the gravity of the situation. Laghi responded by appointing A. James Quinn, auxiliary bishop of Cleveland, to work the Louisiana case on behalf of the Vatican embassy.
Doyle, Peterson and Mouton decided on their own to write a memorandum for U.S. bishops, advising them how to deal with the increasing number of clergy abuse allegations that were beginning to surface. They felt more and more children were being abused by clergy as time passed, and they wanted church leaders to take the problem seriously and initiate corrective action.
During a marathon session at a Chicago hotel, the three men – a church bureaucrat, a lawyer and a psychiatrist – drafted a 92-page report that became known as "The Manual." The report spelled out the depth of the clergy abuse and provided step-by-step guidelines for bishops to address abuse allegations, including issues such as how to deal with a victim's parents and to how to hire a competent attorney. It urged the National Conference of Catholic Bishops to create committees to aggressively prevent abuse.
The 1985 document also included a prophetic prediction: if left to smolder, the clergy abuse scandal would eventually explode into a crisis that would cost the church a collective $1 billion in legal settlements and involve hundreds of priests.
They underestimated.
Doyle said last week he believes the church's payouts are now approaching $5 billion and the number continues to rise. He credits Mouton with leading the trio to the center of the rapidly-developing storm.
"Ray was the one who zeroed in on the problem and knew the repercussions," Doyle said. "Peterson knew where the bodies were buried, and I knew the workings of the church. We had a really good handle on it."
They sent their report to influential Cardinal Bernard Law of Boston.
At first, Doyle said Law and the Catholic hierarchy seemed to welcome the report. Law had signaled his interest in creating a committee to study issues it raised. But as time passed, interest waned. A request by the three authors to present The Manual to the United State Conference of Catholic Bishops was basically ignored, Doyle said.
Frustrated, the three men in December of 1985 made copies of the report and sent it directly to all U.S. bishops, essentially looping the church's upper echelon into the full scope of the scandal.
The response from hierarchy: silence.
As Jason Berry pointed out in a recent interview, the three authors did not succeed in their initial quest to rally support for major reforms, "but the document took on a life of its own as a proverbial smoking gun."
In 1986, Doyle was dismissed from the Vatican Embassy and lost his teaching position at Catholic University. He became a thorn in the side of church leaders by speaking up in the media for abuse victims. He was asked to stop but didn't.
Doyle was later sent to Greenland and Germany to work as an Air Force chaplain. His once promising career halted when in 2004 he was quietly removed from his job as a chaplain in a clash with his archbishop over pastoral issues. He now spends his time testifying as an expert witness in court cases on behalf of clergy abuse victims.
"Tom is nothing short of a saint," said Clohessy, the former SNAP director. "His courage has been a guiding light to many and has inspired dozens of other whistleblowers."
Peterson died in 1987.
'The pedophile annoyance'
In 1988, Doyle got his hands on a copy of a letter sent from Bishop Quinn to Laghi, the Vatican nuncio. In it, Quinn accuses Mouton and Doyle of trying to cash in on the clergy abuse crisis.
"The truth is, Doyle and Mouton want the church in the United States to purchase their expensive and convertible leadership in matters related to pedophilia," Quinn wrote in the letter obtained by NOLA.com | The Times-Picayune. "The church has weathered worse attacks, thanks to the guidance of the Holy Spirit. So, too, will the pedophile annoyance eventually abate."
Mouton and Doyle vehemently reject the notion that they were in it for the money.
"Tom, Michael and I were trying to save children from the church and trying to save the church from itself," Mouton said. "When we learned the truth, informed the hierarchy of the truth, and what they had to do, they turned on us."
In l993, eight years after The Manual was written, Cardinal Law announced he was establishing a review panel, including parents and medical and legal authorities, to handle sexual abuse complaints against priests. Doyle and others saw it as window dressing.
Indeed, nine years after the cardinal's announcement, the Boston Globe published a series of bombshell reports revealing widespread clergy abuse in Massachusetts. The newspaper investigation brought about Law's resignation, as he became the first high-level Catholic church official to be accused of actively participating in the cover-up of child molestation by predatory priests.
The Globe's report not only led to the criminal prosecutions of five priests, it catapulted the issue of sexual abuse by Catholic clergy into the national spotlight in a way that Gauthe's crimes in Henry, La., could not. The Boston diocese had a legacy of larger-than-life archbishops who wielded power well beyond the Commonwealth of Massachusetts.
The Boston sex scandal also prompted major national media outlets to look back and they soon "began treating Louisiana as where it happened first," said Berry, whose 1992 non-fiction blockbuster "Lead Us Not Into Temptation" chronicled what had happened in Louisiana.
Goaded into action by the scandal, the United States Conference of Catholic Bishops in June of 2002 met in Dallas to address clergy abuse. In advance of that meeting, "60 Minutes" sent a team to Acadiana to chronicle how the church scandal began.
"Southwest Louisiana is Cajun country – bayous, rice farms and hundreds of small country churches," CBS newsman Ed Bradley intoned. "In this part of the country, nearly everyone is Catholic and few would question the authority of the church. It was here that Father Gilbert Gauthe molested scores of children."
The piece featured interviews with Mouton, Doyle and Gauthe's victims. It explained for a national television audience how the church had known about the crisis for years and had done nothing to prevent it. Bradley, who died in 2006, won an Emmy for the segment.
In Dallas, the 300 bishops participating in the conference produced a policy barring abusive priests from the ministry. The "Charter for the Protection of Children and Young People," which has since been updated three times, required all those involved in the church who work with children to undergo a background check and take a class on how to appropriately interact with children.
Church leaders, including New Orleans Archbishop Gregory Aymond, have hailed the charter as an effective deterrent to the scourge of clergy abuse. When a Pennsylvania grand jury last August released a report saying more than 300 priests were credibly accused of sexually abusing more than 1,000 child victims over the past several decades, Aymond pointed out that a very small percentage of crimes reported had occurred since 2002.
But Mouton, Doyle and other critics say argue that more fundamental changes – such as an end to the longstanding marriage ban and celibacy requirement for priests – are required to fully eradicate the problem.
They say the clergy sex problem first surfaced at the church's Council of Elivra Spain in 309, where many of the canons deriving from it dealt with the issue, including Canon 71: "Men who sexually abuse boys shall not be given communion even at the end."
Mouton crashes and burns
By the latter half of the 1980s, Mouton, who had once thought the Gauthe case would be a vehicle for fame and wealth, instead saw his personal life fall apart and his career go off the deep end. With children at the time who were the same age as the clergy abuse victims, Mouton had trouble stomaching the world he found himself emerged in. He drank heavily and neglected his wife and children, which led to a divorce.
"I'd work day and night, wouldn't sleep," he said. "The spiritual, emotional and mental and medical costs were great, almost unimaginable. At the end, I had literally burned myself up by being burdened with the darkest secrets of the church."
Mouton had developed a stress sensitive disorder, a type of bipolar disorder. His casual drinking escalated to full-blown alcoholism.
With his life at a crossroads, Mouton left his law practice and moved to Europe. In 2012, he published "In God's House," a novel based on what he discovered during his haunting ordeal with the Catholic Church. He remarried and has given up drinking. These days, he's prolific on Facebook, posting stories to keep his friends up to date on the latest issues involving the church. He has reconciled with family members.
Mouton, now 72 and visiting New Orleans, expects to soon return to the couple's residence in southern France.
Although he hails from a devoutly religious family that donated land for a cathedral in Lafayette and built schools, churches and a seminary, Mouton said he no longer places his faith in the Roman Catholic Church. Despite the hardships, he has no regrets for taking the Gauthe case years ago.
"I think it was a blessing," he said. "My faith in God only deepened during the ordeal and every day thereafter."
Gauthe, meanwhile, served about half of his 20-year sentence before being released in September of 1995 from David Wade Correctional Center in Homer, La. The pedophile priest was said to have lived a cushy life in jail, thanks to the intervention of Henry Politz, who was chief justice of the U.S. 5th Circuit Court of Appeals in New Orleans.
Politz died in 2002, but in a 1998 interview with the Houston Chronicle the judge explained that he helped Gauthe because of family ties that dated back to the pedophile's days in Napoleonville.
"My father and his grandfather sharecropped together in Napoleonville," Politz told the Chronicle. "When my father died at a very early age, Gilbert's grandfather befriended my mother.
"Gilbert's mother and my sister were best friends. It's as simple as that."
In September 1995, Gauthe was released from prison 11 years early, again with the help of Politz. He moved to Polk County, Texas, to the tiny community of Ace where he was arrested months later and charged with molesting a 3-year-old boy.
Citing a weak case and a lack of cooperation from Louisiana authorities, the Polk County District Attorney's Office allowed Gauthe to plead no contest to a nonsexual charge of injury to a child, according to media reports. He was given a seven-year probation and for the next several years bounced around several Texas towns.
In 2008, Gauthe was arrested for failing to register in Galveston County as a sex offender. He served two years and was released in April 2010, according to media reports.
A visit to ground zero
If Gauthe is patient zero, then Henry, La., could be considered ground zero in the worldwide clergy sex abuse crisis. An off-the-beaten-path, unincorporated community south of Erath in Vermillion Parish, its lack of prominence is made clear by the befuddled response that comes from a GPS search.
There are no stoplights, no businesses and no sidewalks in Henry. The modest St. John Catholic Church is elevated on piers near the intersection of Louisiana highways 330 and 689. Not only is it the only church in the nondescript community, it's one of the few buildings. Directly across the street is the deserted Henry High School gymnasium. The high school itself no longer exists.
It is here that Gauthe – already accused of molesting children in other places – arrived in 1977 to serve as pastor of the country church. And it was here that he found many of his young victims – and his day of reckoning.
Victim's rights advocates say it's time for the church hierarchy to face its day of reckoning for the scandal that first surfaced in Henry and has now reached the very top of the Catholic church, which has a worldwide following of about 1.2 billion.
Pope Francis on Sunday asked for prayers for the meeting of the presidents of bishops' conferences, which is being held Thursday through Sunday this week and is viewed as the centerpiece of the pope's response to the snowballing sexual abuse crisis.
The meeting comes just days after the Vatican announced its decision to defrock former Cardinal Theodore McCarrick, the highest-ranking church official to date to be expelled from the priesthood for sex abuse.
Removing someone as powerful as McCarrick, one of the most recognized American cardinals in the world, has been viewed as a major development for the church as it grapples with the Henry-born crisis.
"I think it sends a huge message," Jo Renee Formicola, a Seton Hall University political science professor who has written extensively about sex abuse in the church, told NJ.com. "This is a different day. This is a different time."
Never before has a pontiff convened the global church's leaders to discuss clergy abuse, despite the assertions that the problem stretches deep into Catholicism's 2,000-year history. Vatican officials have nevertheless attempted to temper expectations for the ballyhooed summit. They've said concrete policies won't emerge from it. Instead, attendees will discuss general principles that can be formed into policies at the national level.
As the prelates meet behind closed doors, hundreds of sex abuse victims and reporters are expected to gather outside the Vatican to monitor the historic event. Mouton won't be among them. He'll be keeping track of news reports and filling his Facebook page with them.
Gauthe, whose actions lit the fuse of the crisis, appears undaunted by the winds that are buffeting the Catholic church.
On Feb. 13, two NOLA.com | The Times-Picayune journalists visited his second-story apartment hidden behind another structure in the unincorporated community San Leon, Texas. Dressed in a T-shirt, casual pants and smoking a cigarette, the 72-year-old patient zero came to the front porch of the apartment, gazing down at his visitors. He said he didn't want to be interviewed and that he doesn't follow the happenings of the church.
In a relatively cordial tone, he said media coverage in the past has forced him to repeatedly relocate and has cost him his employment. Soon, another person appeared and told the visitors to leave, claiming they were on her property.
Gauthe's highly secluded residence is located on a land that forms a U into Trinity Bay, south of the Houston Ship Channel. The road to San Leon leads to nowhere but open water.
It is a community that houses an unusually high percentage of sex offenders compared to the rest of Texas. Statistics from City-Data.com, which tracks such issues, show the community has one registered sex offender for every 60 residents, compared to one in every 475 for the state of Texas and one in every 559 for New Orleans.
Driving away from Gauthe's residence – a stone's throw from the open waters of the major shipping channel - brings to mind the frontispiece of Berry's book, "Lead Us Not Into Temptation." The page features a quote from the New Testament gospel of Mark:
"Whosoever shall offend one of these little ones that believe in me, it is better for him that a millstone were hanged around his neck and he were cast into the sea."