Bradley suspended after sexual abuse complaint
By James Mayse
Messenger-Inquirer
March 02, 2019

https://bit.ly/2C3n6Qd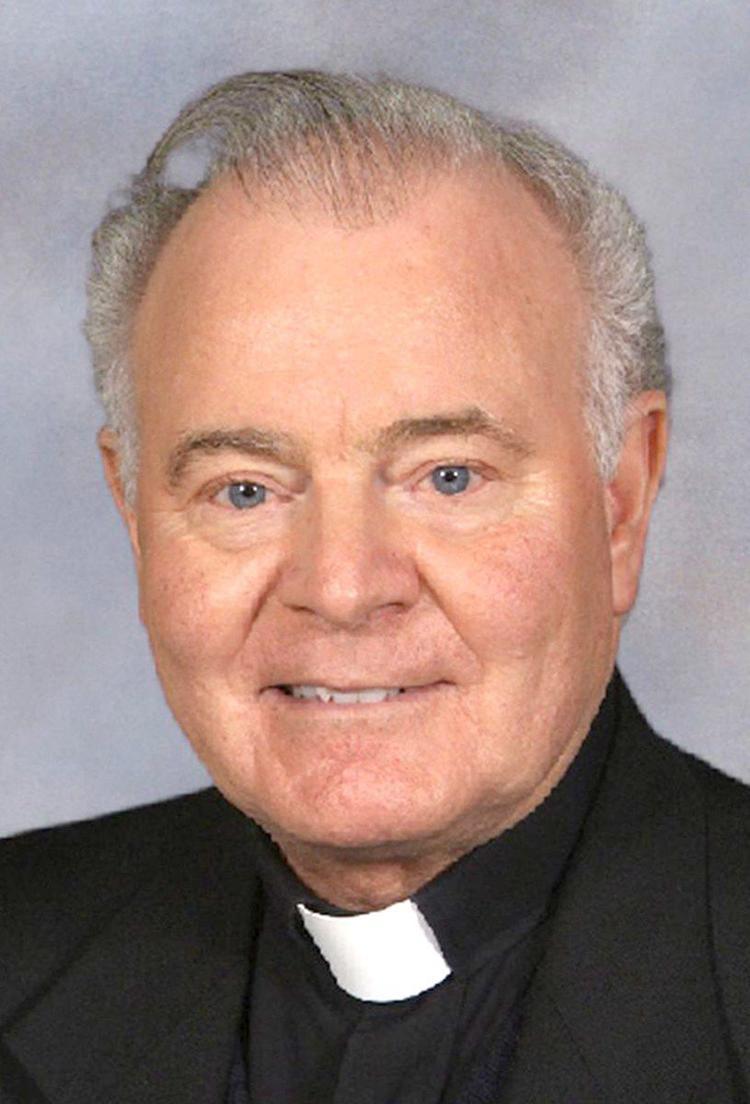 Father Joseph Edward Bradley
The Rev. Ed Bradley, a former principal of Owensboro Catholic High School who led Owensboro Catholic Schools for a time, has been suspended pending a Diocese of Owensboro investigation into a complaint of sexual abuse.
A diocese press release sent Friday afternoon said the allegation stems from the 1980s when Bradley was principal at OCHS.
The allegation was received Tuesday. The press release said the complaint was reported to the commonwealth's attorney's office and the Diocesan Review Board. The Review Board investigates complaints of sexual abuse.
"After consultation with the Diocesan Review Board ... Bishop William F. Medley decided to act upon their recommendation to temporarily suspend Father Bradley from public ministry until the investigation is complete," the release says.
Bradley, 75, did not return a phone call for comment Friday, and no one answered the door at his home in Owensboro.
Bradley was ordained in 1975 and was principal at Owensboro Catholic from 1980 to 1985, when he was named pastor of St. Stephen Cathedral. He was a priest at OHS from 1989 to 1995, and was pastor at Holy Name of Jesus Catholic Church in Henderson from 1995 to 2011. Bradley retired in 2011 but became volunteer chaplain at OCHS.
In 2017, Bradley was named interim head of Owensboro Catholic Schools, a position he held until June of last year. He is also chairman of the board for the Daniel Pitino Shelter, a homeless shelter. Bradley was also team chaplain for the University of Kentucky and University of Louisville men's basketball teams under Coach Rick Pitino.
The diocese announced the suspension Friday afternoon. Diocese spokeswoman Tiny Kasey could not be reached for additional comment.
In an email accompanying the suspension, Kasey said, "no further information is available at this time; therefore, Bishop Medley will not be granting interview requests from the media."
In an emailed statement Friday evening, Tom Lilly, head of Owensboro Catholic Schools, said, "All we know to do at this stage of the process is to ask the faith community to intensively pray for everyone involved."
The press release quotes Medley as saying: "Our policies require that any priest accused of inappropriate conduct with a minor be suspended to assure the safety of children and youth.
"Our commitment is to take seriously any allegation brought to us while at the same time affording Father Bradley a presumption of innocence until more information is available."
Diocese policy says church officials will "fully cooperate with civil authorities as the investigation proceeds."
Contact: jmayse@messenger-inquirer.com