Bronxville priest charged with sexual abuse and endangering the welfare of a child
By Frank Esposito
Rockland/Westchester Journal News
March 5, 2019

https://bit.ly/2UnlNmq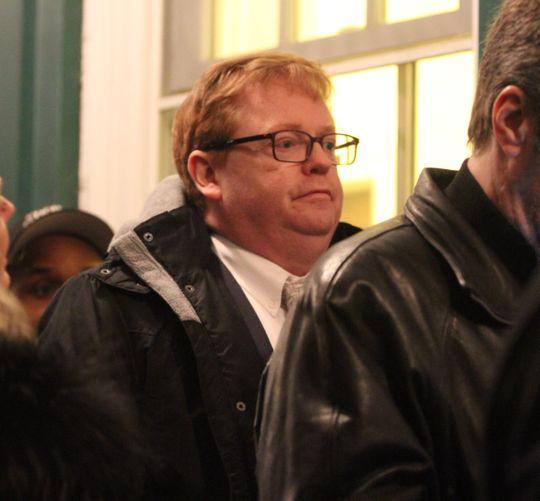 The Rev. Thomas Kreiser accused of inappropriate behavior at St. Joseph's parish in Bronxville waits in line as he returned to court in Bronxville Jan. 16, 2019.
Photo by Carucha L. Meuse


[with video]



The Rev. Thomas Kreiser, a former Bronxville parish priest, was arraigned today on charges of sex abuse and endangering the welfare of a child.

Kreiser allegedly touched a 10-year-old girl on an intimate part of her body on three occasions between Sept. 5, 2018, and Sept. 20, 2018. The incidents happened on St. Joseph's parish school grounds as Kreiser visited the school while serving in the Bronxville parish, according to the Westchester County District Attorney's Office.

The New York Archdiocese has since removed Kreiser from the parish.

He's charged with three counts of first-degree sexual abuse, a felony, and three counts of endangering the welfare of a child, a misdemeanor.

Bruce Bendish, Kreiser's attorney, entered a not guilty plea on Kreiser's behalf.

Kreiser is due back in court June 11.

Kreiser previously worked at St. Patrick's Church in Yorktown and St. Gregory Barbarigo Church in Garnerville, where he ran into legal troubles.

He served as pastor of St. Gregory from 2008 to 2010, and pleaded guilty to a felony for stealing $25,600 from the parish for internet gambling and other uses.

Kreiser was sentenced to five years of probation in 2011.