Former Chesco priest arrested for rape of teen girl; allegedly filmed encounter
Daily Local News
March 6, 2019

https://bit.ly/2ERMD0u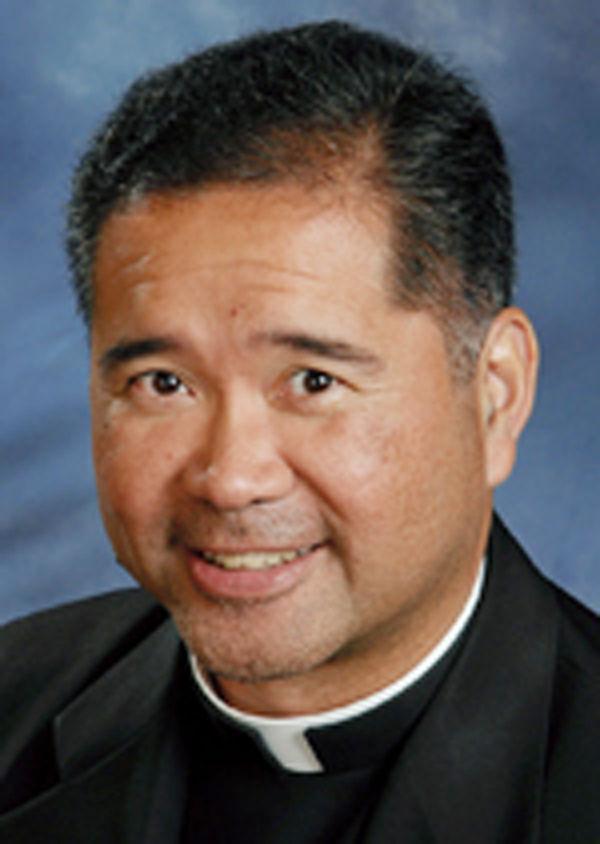 Father Armand D. Garcia
A priest who previously served at two Chester County churches and a Montgomery County church has been arrested on allegations that he raped a teenage girl who was a member of a church in Philadelphia where he was pastor, charges that stem from incidents that occurred after he left the local parishes, according to authorities.
The Rev. Armand D. Garcia, 49, was arrested March 5 on three counts of rape, corruption of a minor and sexual abuse of a minor, as well as recording a sex act. He served at St. Joseph's Church in Downingtown from 2005 to 2008, and at Our Lady of the Assumption Church in Tredyffrin in 2011, according to records.
He also served at St. Eleanor in Collegeville.
Ordained in 2005 and lastly a former pastor of St. Martin of Tours Parish in Northeast Philadelphia, Garcia is alleged to have committed the crimes in August 2014. He had been suspended by the archdiocese after the allegations came to light and police began their investigation.
At the time of the alleged events, he was parochial vicar at Immaculate Heart of Mary Parish in the city's Roxborough section. He was assigned to the parish in 2011 after having taken a voluntary personal leave from ministry the prior year for unexplained reasons.
The year-long investigation into his conduct by the Philadelphia District Attorney's Office spans from 2014 to 2017, during his term at St. Martin's, according to a statement from the archdiocese.
The charges against Garcia "are serious and disturbing," said Ken Gavin, a spokesman for the archdiocese.
"The archdiocese is cooperating fully with law enforcement regarding this matter and remains fervently committed to preventing child abuse as well as protecting the children and young people entrusted to its care," said Gavin in a statement.
Details of the complaint against Garcia were sketchy, as no information was released from the District Attorney's Office. The alleged victim was reported to be a former altar girl at Immaculate Heart church, and the sex acts between the two are alleged to have taken place at Garcia's residence in the church.
Last March 16, the archdiocese had placed Garcia on administrative
leave while Philadelphia law enforcement investigated "alleged misconduct with minors on the part of Father Garcia" and executed a search warrant at the St. Martin rectory the same day, Gavin said at that time.
The priest has been living in a private residence since that time and he has not been permitted to exercise public ministry, administer the sacraments, or present himself publicly as a priest.
At the time of last year's investigation, the allegation of misconduct with a minor was the first such report received involving Garcia, according to the archdiocese. He had cleared criminal background checks and child abuse clearances, and had completed the archdiocese's mandatory safe environment training courses.
Gavin added that parishioners of St. Martin and Immaculate Heart of Mary will soon be informed of the arrest and counselors will be made available at that time.
St. Joseph's, one of the largest Catholic churches in the Philadelphia archdiocese, has endured troubling news reports over the past few years. In 2011, Monsignor William Lynn, the former leader of St. Joseph's clergy, was arrested and charged by Philadelphia authorities for purposefully shielding other priests from investigation for alleged sexual abuses of children. Those crimes, for which Lynn was found guilty but whose conviction was later overturned on appeal, did not occur when he was at St. Joseph's, but the fallout over the arrest was significant.
Another priest was brought in to help calm the waters at the Downingtown church in the aftermath of Lynn's arrest, Monsignor Joseph McLoone. Unfortunately, McLoone was suspended by the archdiocese in 2018 after it came to light that he had been using church funds and other moneys to make payments for what was described as "personal expenses of an inappropriate nature." A criminal investigation was later opened into McLoone's finances, although no charges have been filed against him.
McLoone was terminated from the priesthood later last year..
In addition to the rape and child corruption charges indicated in his arrest report, Garcia is also charged with abusing a minor through the use of "photographs, videotapes, depict(ions) on computer or films," according to the Pennsylvania statute defining the charge.
After posting 10 percent of $250,000 bail, Garcia was released from custody. He faces a hearing March 14 in the Philadelphia Court of Common Pleas before Judge James M. Lynn.
The priest, not the archdiocese, will be solely responsible for expenses related to his legal defense, according to Gavin.