Norwich Diocese Settles Priest Abuse Case for $900,000
By Dave Altimari
Hartford Courant
March 12, 2019

https://www.courant.com/news/connecticut/hc-news-norwich-priest-abuse-settled-20190312-6tgwvj6z3ngddjdlm3bupbso3y-story.html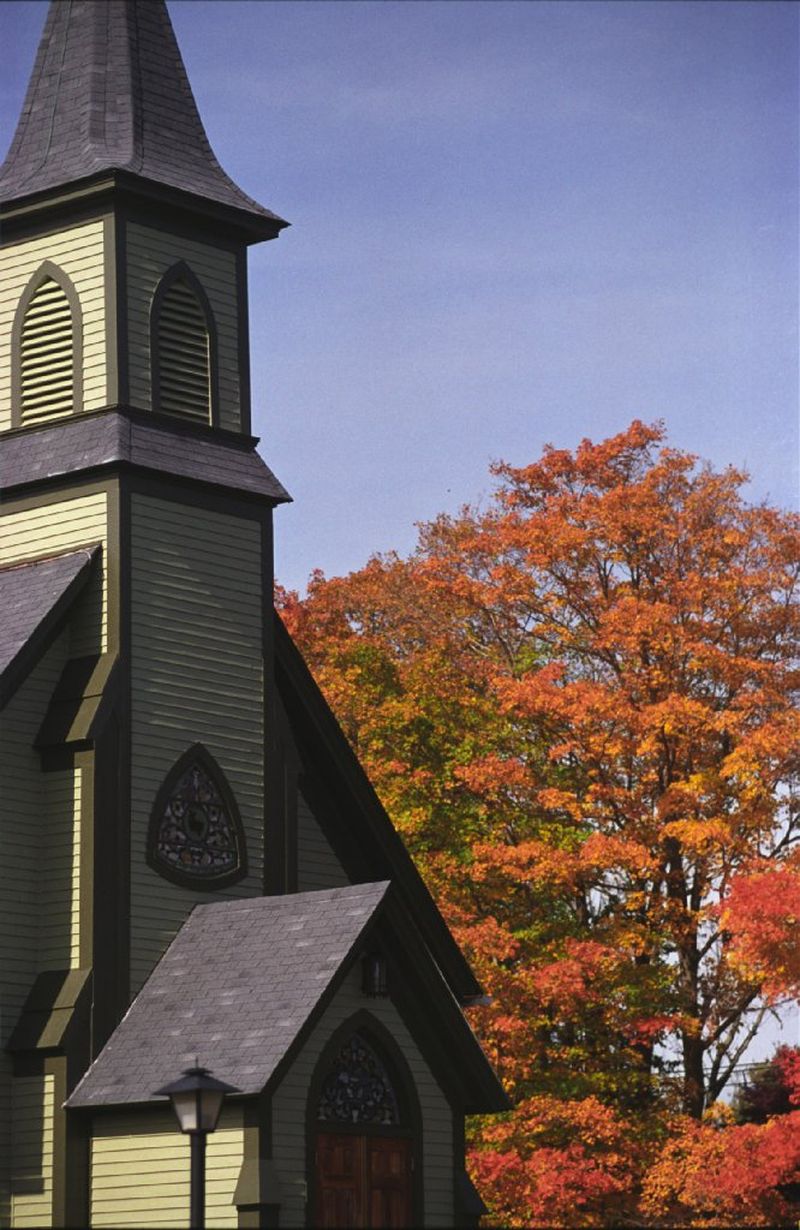 The Most Holy Trinity Church in Pomfret.



The Norwich Diocese has agreed to pay a former altar boy at a Pomfret church $900,000 to settle a claim that a priest sexually abused him "hundreds of times" over a six-year period in the 1990s.

The lawsuit was originally filed in 2016 by Jonathan Roy against the diocese and now-deceased priest Paul Hebert, who was the pastor at The Most Holy Trinity Church in Pomfret when the alleged abuse took place between 1990-1996, the lawsuit said.

The case was settled rather than going to trial. The two sides were supposed to pick a jury in January but it was postponed while further mediation took place. The case was settled recently.

"We hope that the recent settlement reached in the case of allegations concerning late Father Paul Hebert brings closure to the parties involved," Norwich Diocese spokesman Wayne Gignac said in a statement Tuesday.

New London attorney Kelly Reardon, who represented Roy, said Tuesday that Roy "is relieved that this ordeal is over and happy to get this behind him." The lawsuit initially sought $2 million.

"It would have been very difficult to testify at a trial but he was prepared to do so if necessary," Reardon said.

The lawsuit alleges that the sexual abuse started when Roy was only 11 years old. The lawsuit alleges that Hebert initiated various ways to be in the presence of Roy, including but not limited to, personally picking him to be an altar boy at the Pomfret church Roy regularly attended with his parents.

The alleged abuse began on the church grounds and at the rectory when Hebert was alone with Roy. The suit claims Hebert sexually assaulted Roy on hundreds of occasions by fondling him, performing sex acts on him and photographing and videotaping Roy while engaging in sex acts that included blindfolding him and then performing sex acts on him. The abuse occurred over a six-year period until Roy was 17 years old.

Reardon said Hebert bought Roy lavish gifts, gave him money and plied him with alcohol to keep him under his control.

The lawsuit said that church officials, specifically then-Bishop Daniel Reilly, knew or should have known that Hebert had previously engaged in sexually assault, deviant sexual conduct and improper activities with young boys at St. Michael's Church in Pawcatuck in the 1970s and that they transferred him to Pomfret when those allegations first arose and kept the complaints silent. The lawsuit said that Reilly, by transferring him 50 miles away, concealed Hebert's deviant conduct from the public.

Reardon said the diocese has settled two previous lawsuits against Hebert for allegations of abuse while he was at St. Michael's.

Hebert was one of 43 priests on the diocese's list of "credibly accused" priests that it released last month. The diocese later had to add three names to that list and also remove the name of the Rev. Richard Cardarelli, admitting that he had mistakenly been added to the list.