Ex-priest Charged with Raping New Mexico Girl in 1990s
By Rebecca Moss
Santa Fe New Mexican
March 13, 2019

https://www.santafenewmexican.com/news/local_news/ex-priest-charged-with-raping-new-mexico-girl-in-s/article_9c40d7e7-fdc6-5ae4-bd82-2325faa88fd7.html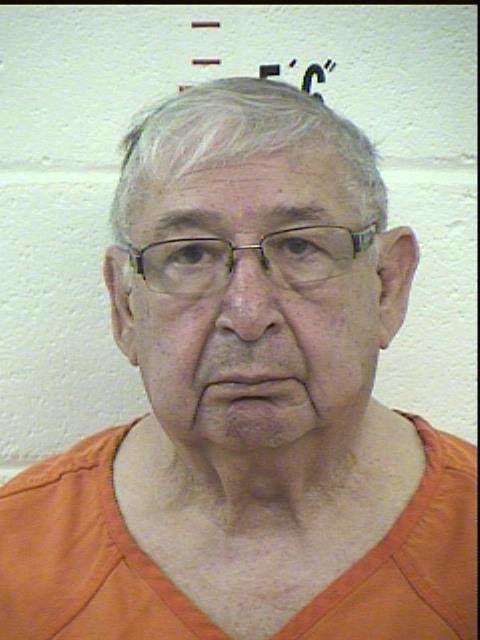 Sabine Griego



Former Roman Catholic priest Sabine Griego was arrested Tuesday at his home in Las Vegas, N.M., accused of raping an 8-year-old Albuquerque girl nearly three decades ago.

Griego, 81, has been charged by the state Attorney General's Office with one count of sexual penetration of a minor and coercion resulting in great bodily harm and mental anguish. He is being held without bond at the San Miguel County Detention Center in Las Vegas.

Documents filed by the Attorney General's Office this week suggest the Archdiocese of Santa Fe knew of the rape allegations made by "Jane Doe A" for at least 15 years and likely much longer.

According to the arrest warrant, a 2004 letter marked "confidential" and signed by then-Archbishop Michael J. Sheehan provides "direct evidence" that the rape occurred and that the archdiocese had appeared to have conducted an investigation.

Griego's name is among 78 priests the archdiocese said had been credibly accused of sexual abuse against children, according to a list it released in 2017 and revised last fall.

Griego has lived in Las Vegas for years. His LinkedIn profile says that beginning in 1992, he studied medical ethics as a postgraduate at the University of New Mexico. From 2000-17, he worked as a professor at Luna Community College, near his home.

The charges against Griego are the most recent; he has been accused of sexually assaulting more than 30 children over a period of decades while in the archdiocese. He is implicated in eight closed cases filed in New Mexico between 1993, the same year he was put on leave from the church, and 1995, according to court records.

Griego was not formally dismissed from his clerical duties until 2005.

Griego is the second former priest charged in recent weeks by the Attorney General's Office as it pursues an investigation into clergy misconduct in New Mexico.

"We will continue to seek justice for the survivors who have endured horrific acts of sexual abuse and violence," Attorney General Hector Balderas said in a statement.

The priest began his career at Cristo Rey Catholic Church in Santa Fe in 1964, going on to serve in Albuquerque, Ruidoso and Las Vegas before returning to Queen of Heaven Church in Albuquerque, where he worked for 14 years — and where the assault of Jane Doe A allegedly took place.

According to the arrest warrant, Jane Doe A was first targeted by Griego after becoming an alter server during her second-grade year at Queen of Heaven Catholic School. The priest, she said, often spent time with her after school and over lunch, often offering her "weird black Halloween candy," according to the warrant.

The first assault, according to the warrant, occurred after Griego led the child to the church rectory and told her they would "play a special game" before assaulting her. The assault cased the child to vomit, and Griego forced her to clean up the mess, the warrant says. She told investigators this type of practice became routine, with Griego removing her from class and taking her to the rectory, sometimes giving her wine to drink.

Over time, according to the warrant, Griego used a wooden spoon to assault the child, then used the object to beat her. The priest began to rape her at age 8, according to the search warrant, knocking her down and covering her mouth with his hand in a room priests used to get dressed before Mass. She told investigators she bit his hand, causing Griego to slap her and continue with the rape.

In another incident, after the girl tuned 9, Griego became angry with her and slammed her face into the table, breaking her nose, according to the warrant. She was picked up at school and taken to what was then called Lovelace Hospital, telling her mother she had injured herself during a physical education class.

Jane Doe A was interviewed by agents for the Attorney General's Office in October. Investigators obtained medical X-rays from Lovelace from Nov. 1991, which indicate trauma to her nose occurred that year, according to the warrant.

The arrest warrant references a 1994 legal document from another case that indicates another priest already had reported Griego to the Archdiocese of Santa Fe.

For several years, the child said nothing about the assault. The warrant states Griego frequently threatened her, saying he would kill her, cut out her tongue or harm her mother if she told anyone.

By Jane Doe A's fourth-grade year, Griego had left Queen of Heaven. She only told her family a few years later, at age 13, after she began having nightmares and started harming herself. The alleged abuse was not reported to law enforcement until last year.