Former Glouster priest appeals conviction on sexual battery charges
By Steve Robb
Athens Messenger
April 7, 2019

https://bit.ly/2U7cpCw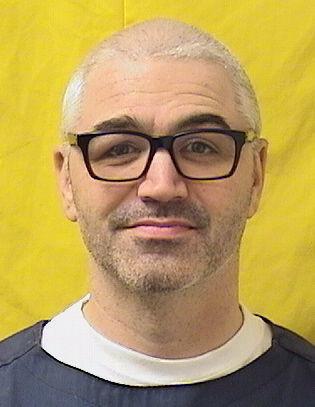 Henry Foxhoven
A former Glouster priest is claiming he was coerced into pleading guilty to three counts of sexual battery and argues that the 12-year sentence he received is excessive.
Henry Foxhoven, 45, who was a priest of Holy Cross Church in Glouster, filed notice this week that he is appealing his conviction to the 4th District Court of Appeals. He missed the normal 30-day deadline for filing an appeal, but has asked the court to allow him to file a delayed appeal, claiming his trial attorney failed to file a timely notice of appeal.
Foxhoven pleaded guilty last November in Athens County Common Pleas Court to three counts of sexual battery. He was accused of being sexually involved with an underaged parishioner who became pregnant. Foxhoven pleaded guilty to a bill of information, rather than have the case go to a grand jury for indictment.
As part of the appeal, Foxhaven claims he had ineffective assistance of counsel.
"...Defense counsel coerced and induced a guilty plea from Mr. Foxhoven by threatening him with 20 years if he goes to trial for a 3rd degree felony of sexual battery that only carries 1 to 5 years maximum penalty," the appeal brief argues.
Although he pleaded guilty to three counts which resolved the case, Foxhoven had initially been charged in Athens County Municipal Court with eight counts of sexual battery involving the same girl. If the case had been taken to a grand jury, it's conceivable he could have been indicted on more than three counts.
Foxhoven was sentenced to four years in prison on each of the three counts, and Common Pleas Judge Patrick Lang ordered the sentences be served consecutively for a total of 12 years.
Foxhoven argues that the three counts were "allied offenses" and that they should have been merged for sentencing, and a single sentence imposed.
He argues that the judge should have told him he would receive consecutive sentences before the court accepted the guilty pleas.
It's also argued by Foxhoven that if the case had gone to a grand jury, he wouldn't even have been charged with an offense and the jury would have issued a "no bill."
"The appellant (Foxhoven) contends that if the evidence in this case, such as victim statements, would have been placed before a grand jury, then a no bill indictment would issue along with the dismissal of the charges," he argues. "The alleged victim made statements on behalf of the appellant and this evidence was not ever examined by the court, the judge nor did defense counsel offer any type of effective representation of behalf of his client."
Foxhoven also asserts that "the victim induced, coerced and facilitated the offense," which is among the factors he says the sentencing court should have considered.
He also states that he was a first-time offender with no prior convictions.
"...The court should have sentenced (me) to the minimum term of 12 months and not consecutive sentences," Foxhoven claims.
However, he concluded the document he filed by asserting that the conviction "must be reversed and offenses merged into a single 4 year sentence to prevent a manifest injustice."
All of documents filed in the appeal are signed by Foxhoven rather than an attorney. He has asked the court to grant him a court-appointed attorney.
Prosecutors have not yet had time to file in court a response to the attempted appeal.
"Mr. Foxhoven disgraced his commitment to our community and his position, he was represented by competent counsel and was punished for his behavior justly," County Prosecutor Keller Blackburn said Friday. "The Catholic Church, his parishioners and our community deserved better. He made a plea agreement and should honor that agreement."
Foxhoven also was pastor at St. Mary of the Hills Catholic Church in Buchtel.
Contact: srobb@athensmessenger.com